A Fall Road Trip Round Up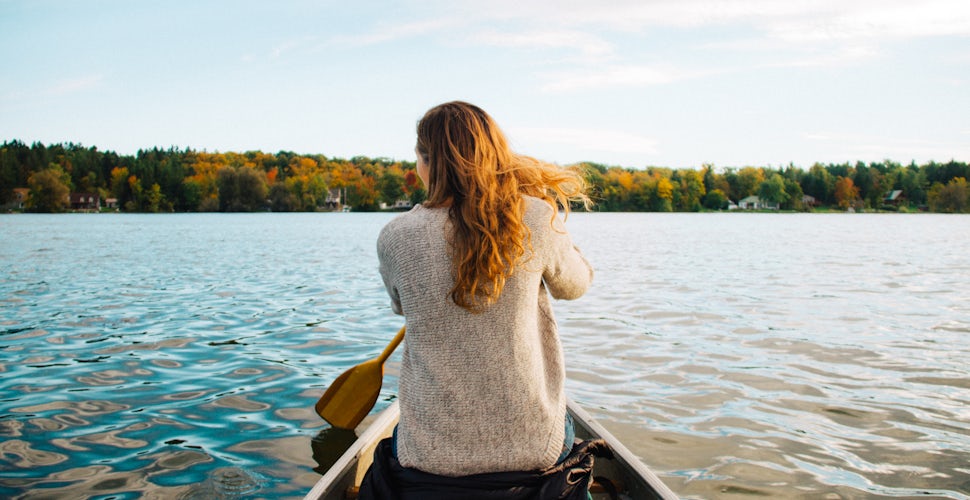 A road trip round up from CO > NY > MI > ND > MT and back. Along with some life updates about trusting the greater plan.
This past October…
…Matt and I packed up the 4Funner and headed out on the road for a few weeks. Our original plan was to head east to New York, then to Toronto, Michigan, North Dakota, Montana, British Columbia, Washington, Oregon, California, Nevada and the back to Colorado.
Our plans ended up differing a bit. We left on October 3rd, a few days late, and booked it 30 hours straight to Albany, NY, where my boyfriend Matt is from. We had built a bed in the back of my car, so it worked out perfectly to switch on-and-off driving while the other slept with plenty of stops for puppy bathroom breaks. Let me tell you, that car can get a real good stank goin' on after 30 hours with two humans and two pups. For a minute, we thought something had happened, but nope...we just all were really stinky!
After arriving in Albany, we spent a few days exploring, hanging out with family with a day up in the Adirondacks - Lake George & Lake Placid were breathtaking! WOW! I am a lover of mountains and had no such idea of the beauty that resided in the mountains of the East Coast. They speak to your soul with such age and lusciousness. You can feel the humidity on your skin and the essence of the surroundings just soak in. I could most definitely spend a summer up in the Adirondacks. Such a beauty of a place, although the ticks were in full force. We found one on Keira (doggo) after we finished the trip and were back in CO! After spending about 4 days in Albany, we spent our last 24 hours in New York up in Syracuse touring the campus and hanging out with Matt's aunts. There was also a guest appearance made by my high school best friend Tay - such a treat!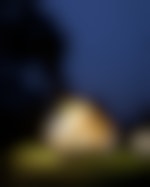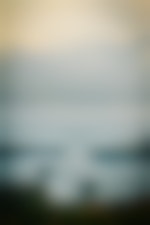 After our time in New York we decided to cut through Ontario to see my grandpa. My Didi (Croatian name for grandpa) is a hell of a guy. He spent his early days in Canada working lumber up in Thunder Bay. At 93 years old, he can recall all of his life and in the summers he still has a thriving garden in his backyard. He is an immigrant from Croatia. Ya know, it's always interesting spending time with him. My Dad has estranged himself from his father, so every time I go to see my Didi, part of the time is spent on my end just listening and letting him process. My dad's side of the family is a bit messy, you could say. I won't get too far into it, someday I'll open up. The visit overall was so great! I love getting up to Toronto when I can.
After spending the day in Canada, we finished out our drive from NY and booked it up to my hometown of Traverse City, Michigan! We spent the next 5 days seeing all of my mom's side of my family and exploring the shores of Leelanau County. We visited my Grandpa Len out on his 50-acre farm, picked some apples, saw my aunt and uncle and their kids, visited with my Nana...we covered all the bases. It was peak fall season so the colors were in full swing and so were the apple cider doughnuts! Everywhere we turned we couldn't help but find doughnuts lingering, the smell always in the air.
We spent some time out at one of my favorite spots, Stormer/Nornconk Road. Climbing the bluff, jumping in sand, and just exploring. We saw a family of bald eagles which was pretty unbelievable. What I love about Leelanau county is that through every chapter of my life, it always seems to stay the same. Sure the tourists bloom and beckon along M22, but my secret spots still stay pretty uncharted. My sister took us to an abandon ski resort that I had known about forever but never ventured to. It was a special bonding moment for us to have her share her special Leelanau place with me. This is feedback I have gotten a lot from my friends and family back home, that they were inspired by be (before I moved out west) to explore the greatness that we have in Northern Michigan. I would take daily drives out to Leelanau, just to clear my mind by going rock hunting or finding a new hike. It was what filled my soul and fueled me to do what I do today; chasing the feeling of aliveness that the outdoors brings me and others.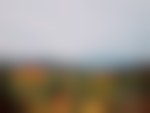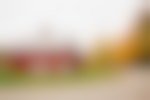 After all our time in the splendors of Michigan and New York, it was time to get back out west. Leaving Traverse City we went north over the Mackinaw Bridge, through the Upper Peninsula and then west. Spending a night in Wisconsin and the next day arriving in Theodore Roosevelt National Park.
The beauties of this national park were communicated through the wildlife that roamed the open fields and landscape. With dry canyons and sunshine, it felt like subtle magic everywhere you glanced. We spent the night inside the park and the campgrounds are pup-friendly, you just have to keep them on a leash. The town that surrounds the park is small and in the middle of nowhere, if that paints any kind of picture.
The next morning we awoke at sunrise, packed up, and headed out for the 30-mile driving tour. Not but 5 minutes in did we see wild horses roaming near the camp we had just made, followed shortly after by a coyote hunting a small gathering of deer. With the morning sun shining down on them, I felt like we were in Planet Earth or a NatGeo special. Nature was just happening all around us, engulfing our senses with the wildlife. The vast landscape had us stopping to take pictures at every corner turned. If you ever drive on I94, you have to stop and see this park. You will not be disappointed and fall is an exceptional time to go as well.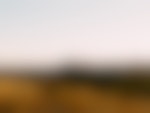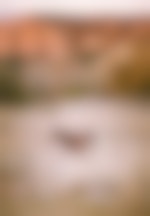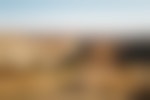 After our time in the park, we BOOKED it to Whitefish, MT. Montana has a special place in my heart, as I've said time and time again. It's my favorite place in America. I can't tell you why. Maybe it's because the mountains have definition like no others you can find in the contiguous states, or because the the water meets the mountains there with a plethora of freshwater lakes. Or maybe because the snow is nice and dry...I can go on and on. We spent about 36 hours in Whitefish, which were incredible. We saw my favorite spots and explored new ones such as Hungry Horse Reservoir. We even saw a grizzly bear in a pile of oats on the way up the North Fork.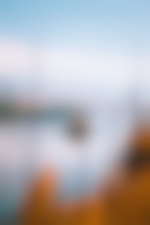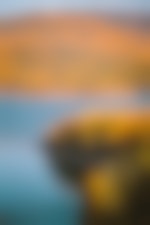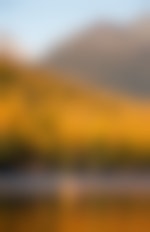 I got some saddening news at this point in the trip, though. Our roommate TEXTED, not called, to casually mention that she was raising our rent 50%. Man, we turned our trip around so fast! We were already tight on money and then to find this out was too much. It had felt like everything I had worked for all summer was ripped away from me. I was over it in about a 2.5 weeks once we were back and settled into a new fantastic place that is way less expensive than what she was going to charge us. We're now back in Minturn, CO with breathtaking views and a wood stove in a log cabin with fabulous roommates. It proves to you that the universe always does have your best interest. I have landed two paid adventure jobs since I've been back and my freelance business seems to be doing well. I couldn't be more thankful. It's also incredible to have a partner that stands by you and supports you in those tough times, too.
That was our October! I've been hiding out, hibernating, recovering, and planning during November and December and can't wait to share what is in store for 2019!
See all the photos here.
We want to acknowledge and thank the past, present, and future generations of all Native Nations and Indigenous Peoples whose ancestral lands we travel, explore, and play on. Always practice Leave No Trace ethics on your adventures and follow local regulations. Please explore responsibly!
Do you love the outdoors?
Yep, us too. That's why we send you the best local adventures, stories, and expert advice, right to your inbox.