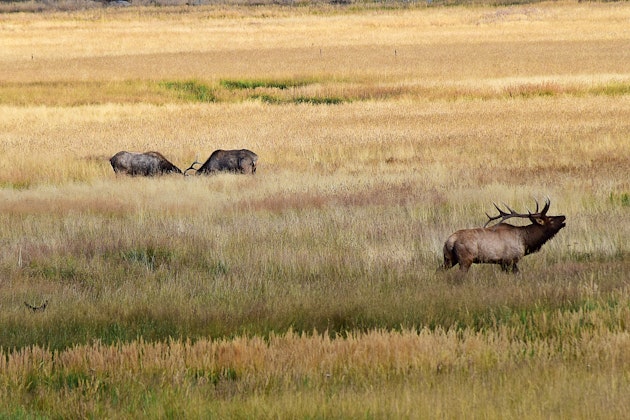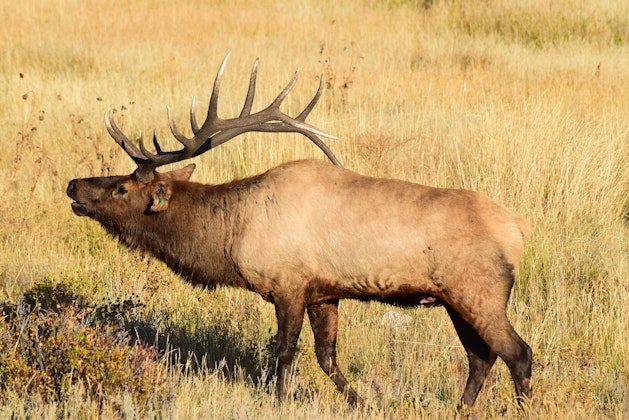 Added by Matt Willey
Amazing wildlife. Fall color. Great opportunity to photograph the elk.
Fall in Rocky Mountain National Park brings one of the most spectacular natural occurrences, the Elk mating season, or Elk Rut. During this time male elk "battle" for the chance to mate with females. It is a spectacular sight as males bugle, run, grunt, and potentially lock antlers to "impress" the female elk. It is a great time to experience Rocky Mountain National Park and a great opportunity to take photographs of these large mammals.
There are several great places to watch the Elk in Rocky Mountain National Park, but one of the best is Moraine Park. From Estes Park, drive west on HWY 34 for about 3 miles. Enter the park at the Beaver Meadows Entrance Station on HWY 34 and take the first left turn. After about 2 miles you will arrive at Moraine Park.
The fall brings amazing color to the Rocky Mountains as well as the sights and sounds associated with the Elk Rut. The Rut usually starts in mid-September and lasts until mid-October, but it can vary year to year. Because this is such a popular time of year you can expect a lot of other people to be at the park. Obey all laws and rule in Rocky Mountain National park including parking only in designated areas, and staying out of closed areas. In addition the elk are wild animals and can be extremely dangerous during the rut. Do not approach, harass, or feed the elk or other wildlife as it can be a hazard to you or the elk.

More Adventures Nearby
Hike the Animas Mountain Trail
Colorado / Animas Mountain Trailhead
The Animas Mountain Trail is a 6 mile loop trail, easily accessible from town, and best used from March until October.
Hike the Long House Trail
Colorado / Long House Trailhead
This is the only dwelling in Mesa Verde that you can access without a guided tour or a ranger.  Photos: Rene Rivers and Ken Lund