The first full day of adventure, classes, meals and laughter.
A golden sunrise welcomed early risers to morning yoga and "Kick Ass!" greetings from the Kicking Horse Coffee, while the Stanley crew cooked up a breakfast of faro and sweet potatoes and Kodiak Cakes made buttermilk flapjacks with fruit to fuel a day of adventure.
Attendees headed off to mountain bike, trail run, rock climb, stand-up paddleboard, with classes on campfire cooking, fly fishing, How to Pack a Backpack, water filtration, learning how to use a map and compass, and so many more. Late afternoon fun kicked off with the Tito's Campfire Cocktail Happy hour.
As the sun set, Gringo Motel and Von Mons took the stage while the nocturnal adventurers set out for mountain biking, trail running, and night photography classes with Jason & Brandon and the wizards at Sony. 
Adventure was had. We were all outside.
Thanks to Kenwood Wine, Igloo, Inergy, Kicking Horse, Marmot, Under Canvas, BOA, Brew Dr., Eno, Gu, Kodiak Cakes, Kuat, Leki, Merrell, Moosejaw, Mountain House, Northeast Offroad, Onewheel, Rinse, Saxx, Stanley, Tito's Vodka, Vermont Cider Co., Sony Alpha, and Wigwam.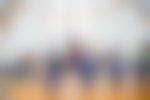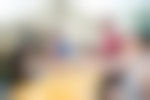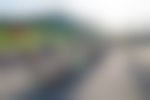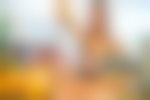 Story & Photos by Josiah Roe
Photos by John Suhar, Zak Suhar, Jason Hatfield, Brandon Dewey, Demit Omphroy, Tim Behuniak, and Joshua Currie.

Published: June 30, 2018
Do you love the outdoors?
Yep, us too. That's why we send you the best local adventures, stories, and expert advice, right to your inbox.