Top Spots in and near Garretson
Go Great Places in South Dakota
In the Mount Rushmore state, travels to South Dakota are full of one-of-a-kind adventure with wide-open spaces as endless as the horizons. Between legendary landscapes and scenic drives, you can always find space that shifts life into park. When you're ready, go great places.
Learn More
Camping and Lodging in Garretson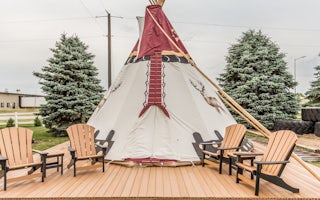 Sioux Falls, South Dakota
Sioux Falls KOA lies just inside the city limits of South Dakota's largest city, but you wouldn't know it from the lush grass campsites. ...