Arizona Nordic Village - Search Nearby - Added by Breanne McNitt
Snow covered trees, and endless miles of trail make the Arizona Nordic Village the perfect place to snowshoe in Flagstaff. 
To get to the Nordic Village from Flagstaff, just take the 180 North until you see the signs for the Nordic Village (on your right).
Once at the Nordic Village, go inside the entrance building to buy your day pass ($10 for a snowshoeing day pass) and rent your gear.  Feel free to bring your own snowshoes (or cross country skis), but if you don't have your own gear, don't fear, the Nordic center has plenty available for rent.  Also inside you'll get a handy map of all the trails, so make sure to keep it accessible while you are out on the trails.
After getting bundled up and prepared for an adventurous day, start out by taking the Basalt trail to the right.  This will lead you into the forrest and away from the Village until you reach the intersection with Volcano Trail.  Turn right onto Volcano trail, and continue on this loop until it meets up with the Aa trail.  A short time on the Aa trail will take you to another junction where you can turn right onto Cinder Trail.  This trail loops around and then spits you out back at the Village Center.
The above description is the trail we took (which was around 2.5 miles), but there are also a lot of other options for trails in the Nordic Village.  Since I went up with a larger group, many of whom had never snowshoed before, this was a perfect trail for us.  Next time I go though, I'm tempted to try the harder Lava Trail.
Tags
Photography
Snowshoeing
Hiking
Bathrooms
Dog Friendly
Easy Parking
Family Friendly
Food Nearby
Groups
Romantic
Scenic
Details
2.5 Miles
Loop Trail
Nearby Adventures
7 Miles Round Trip - 500 ft gain
1.8 Miles Round Trip - 300 ft gain
8.4 Miles Round Trip - 3335 ft gain
Free yourself in Tucson!
Calling all travelers, the free thinker and the free at heart. Discover a place where you can explore without boundaries.
Our natural landscape draws visitors outdoors where there is plenty of room to roam.
A bit off the beaten path, Tucson's unique attractions and accommodations beckon you to discover and explore and our arts and culture scene makes Tucson a place that's authentic and comfortable.
Savor the unapologetic passion for food that inspires Tucson's cuisine, or come as you are and experience our vibrant nightlife.
An oasis from the unoriginal and pretentious, Tucson is a place that you want to be. Let Tucson inspire the free spirit in you.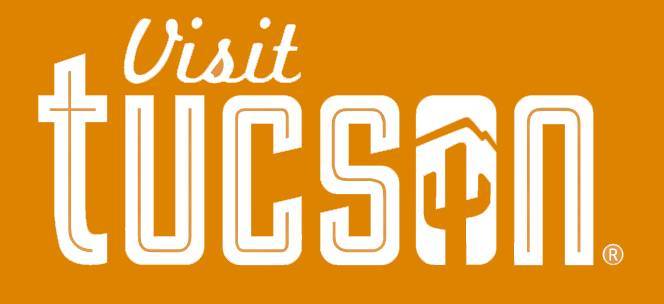 Visit Tucson