San Luis Obispo County, California
San Luis Obispo County, California, offers some of the best trails and outdoor activities. The popular Bishop Peak Trail is a top choice for a challenging hike. This 3.5-mile round trip trail takes you to the county's highest peak, offering panoramic views of the Pacific Ocean and the Nine Sisters, a chain of ancient volcanic mountains. For a more leisurely walk, head to the Bob Jones City to Sea Trail, a paved path that winds through vineyards and along the scenic San Luis Obispo Creek. If you're up for a bit of adventure, try kayaking in Morro Bay or surfing at Pismo Beach. Don't miss a visit to the outstanding Elephant Seal Rookery at Piedras Blancas. These must-visit outdoor adventures make San Luis Obispo County a top destination for active travelers.
Top Spots in and near San Luis Obispo County
Camping and Lodging in San Luis Obispo County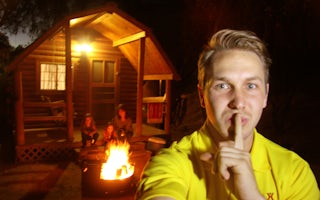 Santa Margarita, California
The best-kept secret on California's Central Coast lets you unplug, unwind and leave the city lights behind. Carved into the hills of 69 ...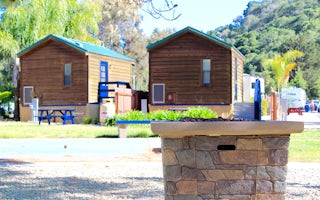 San Luis Obispo, California
The comforts of a small beachside town and the quiet of a beautiful California canyon await you at the Avila/Pismo Beach KOA. The surroun...
Guides, Insights and Stories from San Luis Obispo County