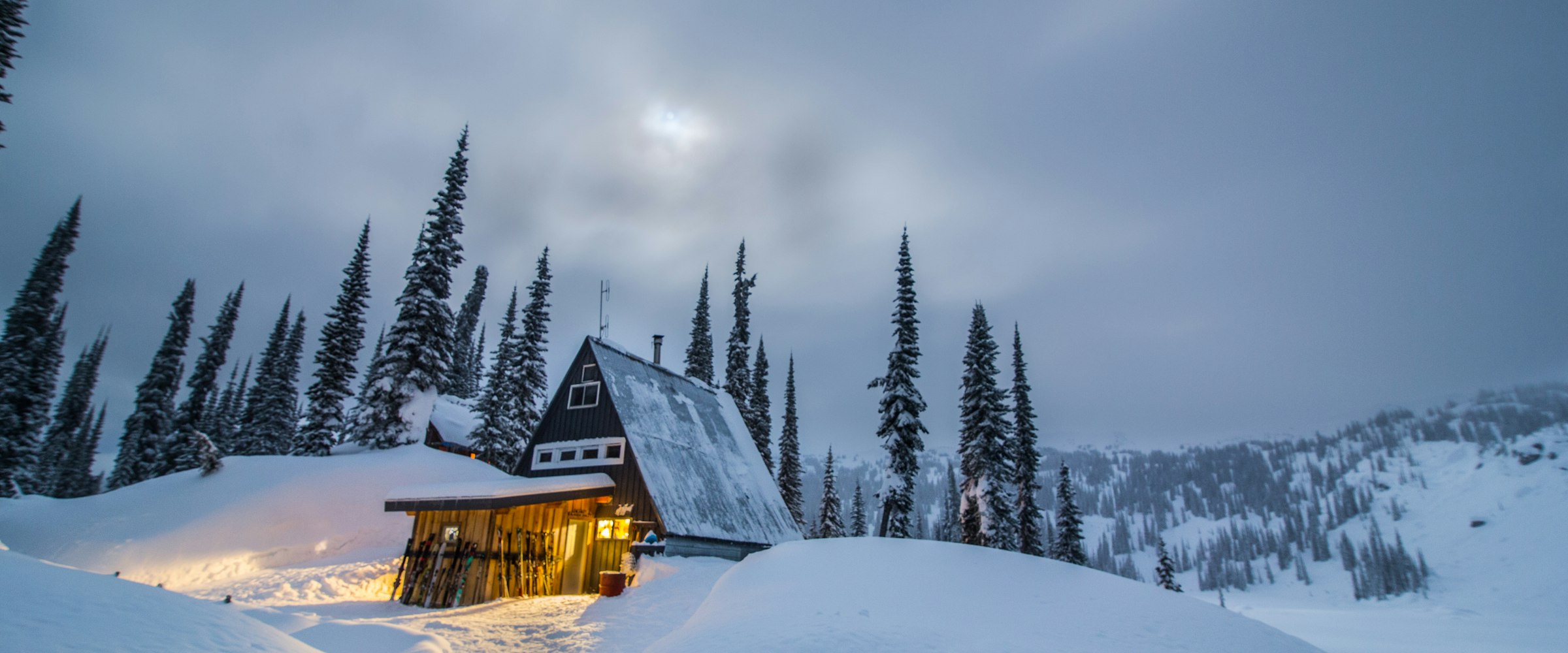 Holiday Shopping Guide: The 18 Coziest Gifts For Your Cabin Comfort
Bundle up and get ready to relax by the fire.
There's no better feeling than returning from a day of snow-filled adventures and getting toasty by the fire back at the cabin. We've picked out some our favorite gear to make your rest and relaxation even more comfortable. You've probably got a long list of holiday shopping "to-do's" so pick out a few things for your friends and family and start making your plans for winter cabin adventures.



1. RUMPL
Bundle up inside or outside. This blanket-sleeping-bag-crossover is just as well suited for camping, chillin' on the deck, or cozying up by the fire. Price: $65. Buy Now.


2. Patagonia Capilene Thermal Weight One-Piece Suit
Wear it in a blizzard or wear it in bed. This onesie was designed for ice climbers and skiers who put on their base layer at the start of the day and don't take it off until the adventure ends. Because it's so warm and breathable, it also makes for great PJs or loungewear. Patagonia makes virtually identical models for both women and men. Price: $199. Buy Now.


3. Stance Men's Girdwood Socks
Keep those toes warm. These socks from the Fusion Snow line feature merino wool for unsurpassed warmth and moisture wicking. Price: $14.96. Buy Now.


4. Stance Women's The Calling Sock
The mountains are calling. We've all heard the quote and it never seems to get old. Rock these winter socks on your adventures and never leave the mountains hanging when they call. Price: $14.96. Buy Now.


5. Western Rise Enamel Camp Mug
Need a new cup for your joe? This mug is ready for anything from refueling at the summit to sipping hot chocolate around the campfire. With strong, lightweight enamel, this moose mug is made to last and looks great. Price: $20. Buy Now.


6. CHEMEX Coffee Maker
Brew a fresh pot. That moose mug is no good unless you've got some fresh coffee to pour into it. Use the CHEMEX Coffee Maker to make a batch of delicious pour over brewed coffee. Price: $43.50. Buy Now.


7. Stanley Adventure Stacking Steel Tumblers
Ditch the red solo cups. Toast to the day's adventures with these stainless steel tumblers from Stanley. These 12oz tumblers know how to party smart - with four different colors on the neoprene sleeves, you'll never lose track of your drink. Price: $30.00. Buy Now.


8. Woolrich Men's Felt Scuff Slippers
Give your feet a break Climb out of your skiing or hiking boots and into these comfy slippers from Woolrich. Price: $40.00. Buy Now.


9. Woolrich Women's Kettle Creek Slippers
Your toes have never been so toasty. Your feet are bound to ache after a day on the slopes. Prepare to be pampered and slip into these wool slippers with a faux fur cuff. Price: $50.00. Buy Now.


10. Pladra Half Moon Flannel
For exploring or lounging. This shirt from Pladra's Leon line is made from 100% cotton flannel and is the perfect layer of protection from the winter chill when you're out and about and just as well suited for lounging back at home. Price: $105-129. Buy Now.


11. Pladra Women's Peregrine Flannel
Layer up. This mid-weight cotton flannel is the perfect thing to add that extra layer of warmth under your jacket when you're outdoors and you won't overheat wearing it when you sit up close to the fireplace. Price: $119. Buy Now.


12. Outdoor Research Lost Coast Mitts
If it ain't broke, don't fix it. This age old glove technology keeps your fingers bundled and warm but always at-the-ready to fold the top over and perform any delicate tasks...like cracking open a canned beverage of your choice. Price: $49.95. Buy Now.


13. Outdoor Research Women's Biosensor Liners
Merino wool meets high-tech. If you need to call your buddies to find them on the slopes or even if you didn't snag a seat by the fireplace to warm up your hands, throw on these liners with touch screen sensitive thermal wool. Price: $26.95. Buy Now.


14. Prana Kennet Full Zip Hoodie
Who doesn't love a good hoodie? Prana's Kennet is light and breathable enough to be a base layer if you'll be moving, but will keep you warm when you're back at the cabin relaxing on the couch. Price: $84.95. Buy Now.


15. Prana Margo Sweater
Cozy and Relaxed With relaxed sleeves and body and 100% organic cotton, the Margo Sweater brings conscious comfort into your winter wardrobe. Price: $66.75. Buy Now.


16. Patagonia Synchilla Scarf
Bundle up. This soft scarf from Patagonia is made of synthetic polyester fleece to keep you warm, dry, and cozy while shredding the slopes or going out on the town. Price: $45. Buy Now.


17. Sorel Caribou Boot
Somebody's got to get out and shovel the driveway. These timeless boots from Sorel will keep your feet warm and dry when that somebody is you. This classic boot comes in virtually the same design for both men and women. Price: $139.95. Buy Now.


18. Bulleit Bourbon
Warm up from the inside out. There's nothing like a few sips of fine whiskey to help you sink into the evening after a long day of exploring and Bulleit Bourbon hits the spot every time. Buy Now.

Cover photo: Matt Ford
Please respect the places you find on The Outbound.
Always practice Leave No Trace ethics on your adventures. Be aware of local regulations and don't damage these amazing places for the sake of a photograph.