Your road trip guide to birdwatching in North Carolina
We're off for a weekend getaway to explore new regions of North Carolina and enjoy nature hikes, birdwatching, art, and delicious food.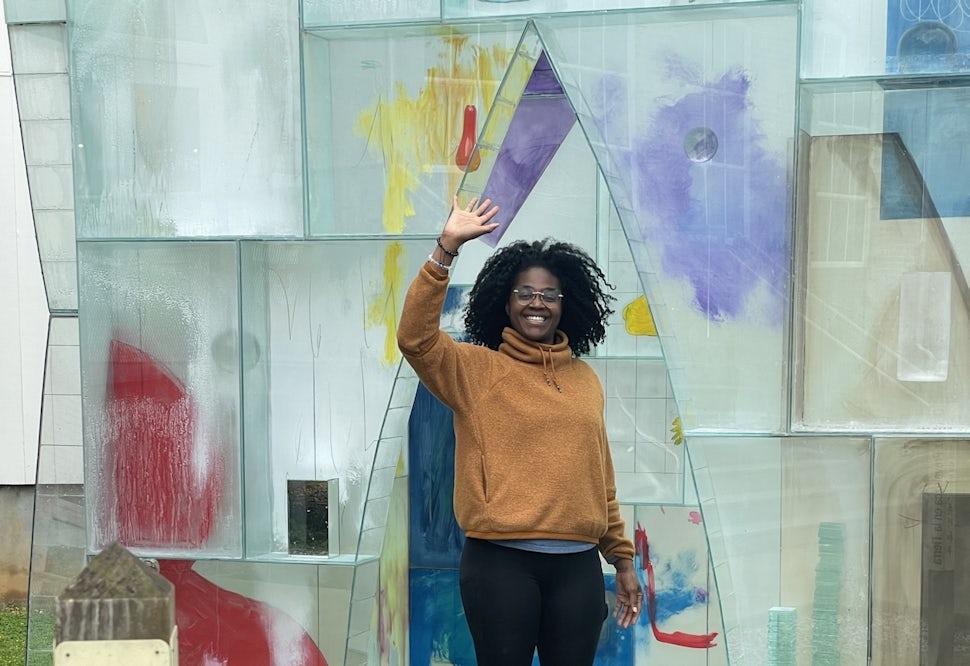 This story is presented by Visit North Carolina.
My favorite thing about birdwatching is that you can do it anywhere! I mapped out a North Carolina road trip route prioritizing places to birdwatch and hike and added a splash of art galleries and delicious food!


Pre-road trip - Friday
4:00 p.m. - Grab coffee at Grind AVL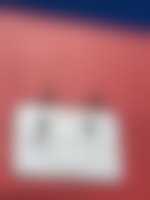 After work on Friday, I drove from Asheville to Franklinville to maximize my time on Saturday. Every good road trip starts with a coffee or a beverage to sip on the way. I went to Grind AVL to fuel up! Nestled in the River Arts District, this Black-owned coffee shop is the perfect stop for a tasty cup of coffee and maybe a sweet treat (or two!). I always enjoy admiring the multi-media art that adorns the walls; it's a gallery of pieces created by local artists.
Their location next to the French Broad River makes for a beautiful walk on the greenway. In addition to the collection of art galleries along the way, there are plenty of restaurants and breweries. The French Broad River Greenway is an excellent birdwatching location with plenty of benches and spots to stop and enjoy the views. Common birds here include cardinals, geese, hawks, ducks, herons, robins, and songbirds.
Day 1
A little rain never hurt anybody, but it did require me to make a few adjustments to my itinerary. I decided to visit a few galleries while the weather cleared up, and I was not disappointed.
9:00 a.m. - Breakfast at the Sage Mule in Greensboro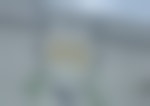 I started my day with breakfast at the Sage Mule. This restaurant has free parking and indoor and outdoor eating spaces. When you're gearing up for a day full of adventure and hiking, giving your body plenty of fuel is essential. In addition to the cute decor, the Sage Mule offers a range of foods, from light meals like salads to burritos and a la carte side dishes. I ordered a breakfast burrito with a side of cheddar grits and loved it.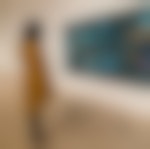 My first art stop was the Weatherspoon Art Museum on the University of North Carolina Greensboro campus. This museum houses one of the Southeast's largest modern and contemporary art collections.
The museum is "free and open to all," and offers free parking, making it an excellent stop for an impromptu visit. The museum courtyard has various sculptures that immediately captured my attention. I imagine this courtyard is the perfect spot to bird-watch or read when the weather is nicer.
I was captivated by the wide array of art pieces displayed throughout the museum. The first floor includes a few interactive exhibits inviting visitors to create and reflect. The second floor has multiple galleries, including paintings, photography, sculptures, mixed media, and more.
While I was there, "Corporate Disclosure," created by Endia Beal, was one of my favorite works on display. It focuses on the experiences and challenges of Black women in corporate workspaces. While that piece is only on display until May 13th, they always have incredible work to view. I left the Weatherspoon Art Museum feeling inspired to create something bold! If you like to plan, you can visit the museum online to view the exhibits on display.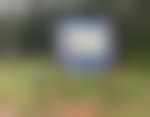 While en route to my Airbnb, I saw signs for the Blue Heron Trail and added it to my list of places to visit. This 6.8-mile out-and-back trail is rated easy and takes about two hours to complete. It's known for being a favorite for birdwatching.
Unfortunately, the trail was too wet due to the rain, and I saw signs that warned, "Using trails when wet causes damage." As eager as I was to get on the trail, I wanted to ensure the path stayed intact for future visits. The Outdoor NC Leave No Trace principles advise people to stay on the trail and walk on durable surfaces. My curiosity will have to wait for the next visit when my presence won't damage the path!


I wanted to try a local coffee spot while I was in Greensboro, so I found Tate St. Coffee shop. Known for organic fair-trade coffee, this cozy coffee house also serves bagels, pastries, and other delicious treats. They are located next to the UNC Greensboro campus.

I was excited to learn about the collection of pottery galleries and shops in Seagrove, NC. Seagrove Pottery Gallery is a glorious collection of pottery sculptures and pieces. I was greeted with a warm welcome from the staff as I explored the vast collection crafted by different potters.
They offer a range of pieces, including ceramic dishes, birdhouses, ring holders, sculptures, and many other beautiful, handcrafted creations. This location is great for buying unique gifts and souvenirs from your trip. I walked out with a flower vase, a grumpy old mug, and a ring holder.
Fun fact! Seagrove is the country's largest pottery community making it the "Pottery Capital of the USA" with over 50 galleries and shops to explore for all you pottery lovers out there.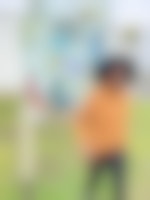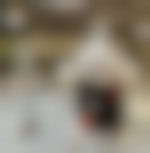 Starworks Ceramics is known for its exploration of North Carolina clay materials. The Starworks Ceramics gallery was full of sculptures made with metal, glass, clay, and more. The building is equipped with stairs and a ramp for accessible entry and has an open floor plan that allows guests to move at their own pace.
Starworks also has a cafe and taproom on-site with a menu including coffee, smoothies, beer, wine, and locally made soups and sandwiches.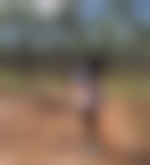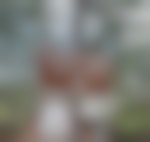 The day always seems brighter after a refreshing rain. My visit to the preserve was my first time submerged in a longleaf pine forest. It was breathtaking. These trees have an incredible stature as they sway gently with the wind.
My first stop was the visitor center to grab a map and speak with staff to learn more about the trails. The ranger gave me a quick overview of the trail closures and how to navigate without the connector trails. I set out hoping to glimpse the Red-cockaded Woodpecker, which prefers longleaf pine trees for nesting.
This pine forest didn't have much understory, which made for an easier view of critters on the ground and in the trees. All the hiking trails are ranked easy and are less than three-miles-long. I explored several trails, including the Pine Barren Trail, Gum Swamp Trail, and Bower's Bog Trail.
I recommend wearing comfortable shoes for walking on unpaved trails, plenty of water, sun protection, and binoculars for my fellow bird nerds. As a birdwatcher, I follow Outdoor NC's Leave No Trace principle of Keeping Wildlife Wild by respecting wildlife and maintaining a safe and comfortable distance from them. The trails are dog-friendly with a leash, but make sure to pick up after your pet and dispose of their waste in a designated trash bin.

When I was planning my road trip, I really wanted to visit a National Wildlife Refuge. I was eager to learn Pee Dee National Wildlife Refuge in Wadesboro was on my route and a half hour from the Uwharrie National Forest. Established in the 1960s as a haven for geese and migratory birds, this wildlife refuge offers a variety of viewpoints to enjoy wildlife watching.
After hiking a few miles at the nature preserve, I looked forward to the wildlife drive, a 3-mile paved loop with observation blinds, a fishing pier, and hiking trails. One of my favorite things about wildlife drives is that you can drive slowly and enjoy views from the comfort of your car.
Wildlife refuges are a haven for wildlife, so it's important to keep a safe distance, stay on the trail, and use designated viewing points. Deer and other animals often stay close until they hear footsteps or voices approaching; they retreat to a safer space. The quieter you are when watching for wildlife, the more creatures you will see - birds included.
9:00 p.m. – Roast marshmallows by the firepit at an Airbnb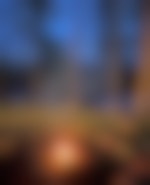 I booked an Airbnb perfectly named the Blue Heron Hideaway in Franklinville, North Carolina, next to Ramseur Lake. I wanted to stay somewhere cute and cozy with a fire pit. After a full day, I couldn't wait to return to my Airbnb and enjoy roasting marshmallows. I sat in the rocking chair by the fire and listened to waves hitting the bank and the chorus of crickets and frogs.
Remember to follow the Outdoor NC Leave No Trace fire safety principle and put out your campfire before calling it a night. I like to pour water over the fire and wait for the flames to go out. Afterward, I flip the logs and make there are no tiny embers under the pile. As always, pack in and pack out any food or trash you bring to prevent enticing or feeding wild animals.
Day Two
7:30 a.m. – Birdwatching, hammocking, nature journaling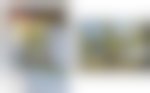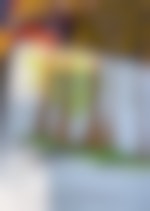 I chose an Airbnb house on the lake in hopes of enjoying early morning birdwatching and chilling in my hammock. Birdwatching is an open invitation to slow down and absorb your surroundings. A Belted Kingfisher was skipping across the lake while fishing for breakfast. I also spotted Red-Belly Woodpeckers, a Downy Woodpecker, and Black-Capped Chickadees. I heard plenty of songbirds.
Hammocking and nature journaling have become my favorite activities to pair. There's nothing like floating in a hammock, relaxing and taking in the sounds of nature. Nature journaling is one of the ways that I document my travels and discoveries in nature. I try to bring this practice with me wherever I go.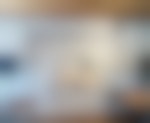 My quest for local coffee led me to Brewskie's Coffee Shop in Asheboro. They have a menu of specialty coffee beverages, pastries, and other food options. The cafe has an open floor plan and doubles as a live music venue. There was a platform in the middle of the room where I imagined bands and artists playing while customers enjoyed their drinks.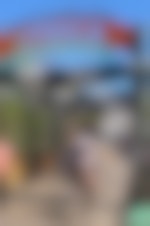 Zoos have always held a special place in my heart because they helped foster my love and curiosity for wildlife. I was excited to learn The North Carolina Zoo is the world's largest natural habitat zoo, which means the animals have plenty of space to roam!
This facility is home to animals from North America and Africa, plus they are expanding to include wildlife from Asia by 2026. The Giraffe Deck is one of the African region's main attraction. Here, visitors can get a treetop view of the giraffes and feed them crackers for $5. The paved path is accessible for strollers and wheelchairs.
You could split your zoo visit into a two-day trip where you visit Africa one day and North America the next. I recommend wearing comfortable shoes to walk five miles or more meandering the exhibits.
There is a kid zone with play areas and an awesome scavenger hunt for kids to engage and learn about each of the exhibits. The food court is in the middle of the zoo, with restaurants, rides for kids, and gift shops for fun wildlife-themed souvenirs.
The zoo is ideal for birdwatching, especially with the different habitats and vegetation. Cardinals were zipping throughout the exhibits in search of food and gathering nest material.
The zoo offers an up-close look at wildlife, but it is important not to feed or approach wildlife inside or outside the exhibits. Don't feed them any cafeteria snacks, or inadvertently feed them by not properly disposing of waste.
Check out Visit NC and Outdoor NC for more road trip information to plan your dream trip through North Carolina and learn ways to enjoy birdwatching and hiking while responsibly recreating in the Old North State.
Leandra Taylor is an artist, scientist, educator, and mountaineer currently based Marietta, GA. She showcases her art and love for nature on her website. You can also follow her travels and art on Instagram.
We want to acknowledge and thank the past, present, and future generations of all Native Nations and Indigenous Peoples whose ancestral lands we travel, explore, and play on. Always practice Leave No Trace ethics on your adventures and follow local regulations. Please explore responsibly!
Do you love the outdoors?
Yep, us too. That's why we send you the best local adventures, stories, and expert advice, right to your inbox.