5 Delicious Recipes For Your Microadventure
Tasty and healthy fuel for your day off the grid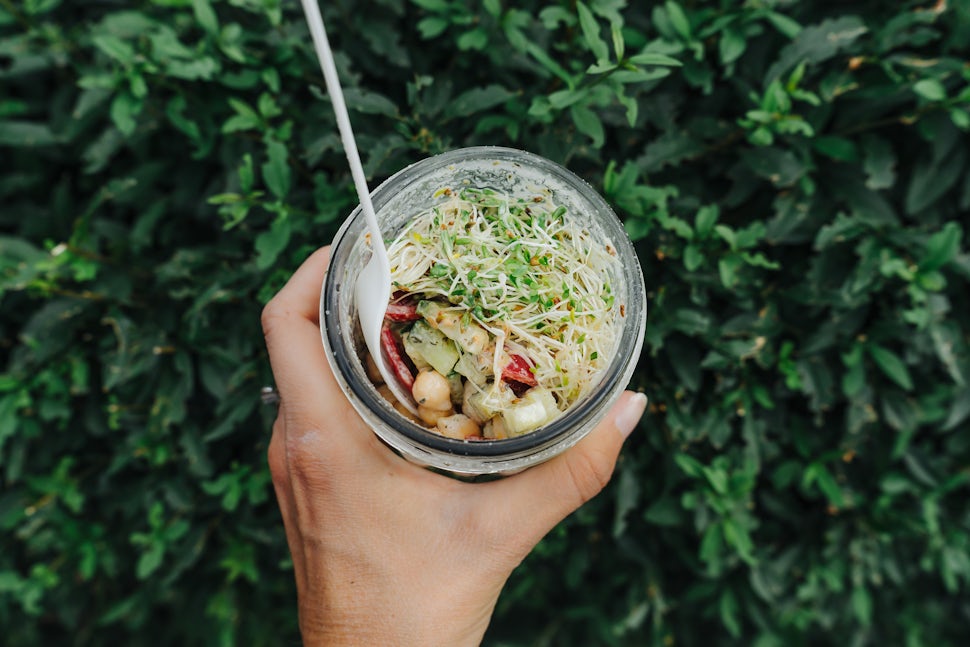 As much as we love spending days and days in the wild, sometimes you just need one night away from work and city life to reset your batteries. We've found that limiting ourselves to longer trips on the road means fewer trips, less often. To break up the time in between those longer excursions, we have come to embrace the 24 hour adventure. It is our every other weekend go-to in the summer. You can leave after work on a Friday evening, and be back by Saturday evening. A day well spent away from life's distractions, and amongst some of nature's beauty.
If popping off the grid for a day wasn't easy enough, packing food for the trip is even simpler. Of course you could buy pre-made goods and live off of peanut butter and jelly sandwiches for a day and it wouldn't kill you - but here our goal is something a bit healthier. If you don't mind taking a little time during the week to prep a few simple recipes to take along, you can save some cash (making trips more affordable means taking more trips) and your body will thank you for the nourishment.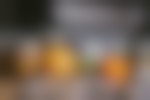 Photo: Faring Well
Here I have for you a few recipes we prepped and brought along on a 24 hour adventure this summer in the Pawnee National Grasslands. A simple veggie sandwich packed with the most flavorful spread (a sunflower seed based cucumber dill sauce - think: tzatziki) for dinner as you drive out Friday evening after work. Delicious chocolate chip oatmeal cookies (that are actually good for you) to snack on later that night when you reach your destination. Almond blueberry mountain bars that pack some serious fuel for your morning sunrise, with ice coffee prepared ahead of time. Then there are simple snacks of citrus and grapes for during the day, alongside a layered salad in a jar for lunch to refuel with after your morning exploring. Snack on a few more cookies on your drive home that afternoon and you are one happy camper!
1. Almond Blueberry Mountain Bars + Iced Coffee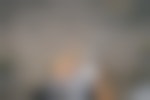 Photo: Faring Well
Makes 8 Squares or 4 Bars
2 cups rolled oats
1/2 cup hulled white sesame seeds
3 tablespoons chia seeds
3 tablespoons hemp seeds
2/3 cup freeze dried blueberries
1/2 cup slivered almonds
1/2 cup almond butter (roasted + salted)
1/4 cup brown rice syrup
1/4 cup maple syrup
Combine the dry ingredients in a medium sized mixing bowl and stir well. In a smaller bowl, combine the syrups and almond butter. Add the wet mixture to the dry and stir well using a fork until completely mixed throughout. Transfer to a 9×5 inch loaf pan and firmly press evenly on the top using a spatula. Cover and place in the refrigerator for 3 to 4 hours to set. Slice into 8 squares and keep in an airtight container in the refrigerator until ready to consume, or pack for a trip.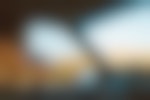 Photo: Faring Well
Iced Coffee: Prepare the necessary servings of coffee needed and pour into sealable glass jars. Add almond milk (if desired) and let cool on the counter. Seal tightly with lids and place in the refrigerator to chill for a few hours before packing.
2. Salad Jars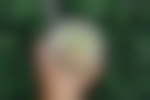 Photo: Faring Well
Spoon a few tablespoons of your favorite dressing into the bottom of a sealable jar (see the recipe for my favorite tahini dressing below). Top with a protein (such as chickpeas, another bean or legume, baked tofu, or crispy tempeh), then your chosen chopped or shredded veggies, and lastly place on top your greens of choice (such as sprouts, shredded lettuce, or more shaved veggies). Tightly seal the jar and chill in the refrigerator until ready to pack. When ready to consume, shake the jar a few times to disperse the dressing and mix the ingredients. Then remove the lid and dig in!
Tahini Dressing
1/4 cup lemon juice
1 cup tahini
1 1/4 cups water
3/4 teaspoon salt
1/2 teaspoon garlic powder
1/4 teaspoon cayenne
To make the dressing, blend all the above ingredients together. Taste and adjust seasonings if needed. When adding the water, begin with just one cup and then add one tablespoon at a time until the dressing is thinned out to your liking. This makes around 2 1/2 cups of dressing. Store in a tightly sealed glass jar in the refrigerator for up to one week. Use it on everything.
3. Veggie Sandwich with Sunflower Seed Tzatziki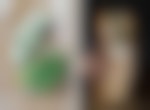 Photo: Faring Well
Spread a generous amount of sunflower seed tzatziki spread (recipe below) on two slices of your favorite hearty bread. Layer greens, sliced veggies, and any additional toppings you would like before wrapping up to eat in the car. (A favorite combination of ours is arugula, halved cherry tomatoes, sliced cucumber, and capers - sliced baked sweet potato, avocado, or crispy tempeh slices are great additions as well).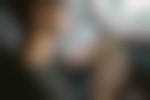 Photo: Faring Well
Sunflower Seed Tzatziki
1/2 cup sunflower seeds
2 tablespoons water
1/4 cup fresh lemon juice
1/4 cup olive oil
1/4 to 1/2 teaspoon salt to taste
few dashes of pepper
2 heaping tablespoons fresh dill
1/4 to 1/3 cup diced cucumber
Combine the sunflower seeds, lemon juice, olive oil, salt and pepper in a high speed blender and puree until smooth (I used my stick blender to puree the ingredients in a small mixing bowl). Taste and adjust salt and pepper if needed. Slice 1 small julienne cucumber (or 1/3 of a large cucumber) in half and scrape out the seeds using your finger or a spoon. Press the inside of the cucumber with a paper towel to absorb any excess moisture. Slice the cucumber halves into 1/4 inch thick strips. Cut those strips into 1/4 inch cubes. Place cubes on a paper towel and roll up and squeeze to remove any remaining liquid. Add the diced cucumber, and fresh dill, to the sunflower seed sauce and fold in until combined. The sauce can be made ahead and stored in an airtight glass jar in the refrigerator until ready to use. Best if consumed within 3 days.
4. Chocolate Chip Oatmeal Cookies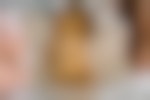 Photo: Faring Well
2 cups rolled oats
3/4 cup oat flour
1/4 teaspoon salt
1/2 teaspoon baking soda
1/2 teaspoon baking powder
1/3 cup coconut sugar
1/3 cup pure maple syrup
1/3 cup virgin coconut oil
1/4 cup banana puree
1/2 cup semisweet chocolate chips (mini or regular sized, or chopped dark chocolate)
Preheat the oven to 350F
Combine the dry ingredients in a medium mixing bowl. Mash the banana (about half of a small banana, freeze the remaining for smoothies) in a small bowl and whisk in the coconut sugar, maple, and coconut oil. Add the wet mixture to the dry and stir well. Stir in the chocolate chips. Scoop spoonfuls of dough onto a parchment lined cookie sheet and slightly pat down (they may look messy, this is okay, they will bake up holding together - not to worry!). Bake for 12 minutes. Remove from the oven and transfer to the counter (or a wire rack) to cool fully before packing.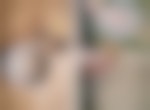 Photo: Faring Well
5. Fruit
We know - this one isn't exactly a recipe, but that's only because fruit comes pre-made ;)
Our favorite fruit that travels well with us is citrus. Grapefruit and oranges are our go-to choices. Apples and bananas are great too, and sometimes we pack washed grapes in sealable baggies if there is room in our small cooler. Fruit is great because it not only replenishes your body with much needed vitamin C, but hydrates you as well.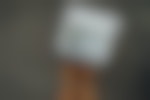 Photo: Faring Well
Packing for two: we use a small cooler with a couple of ice packs to store the ice coffees, salad jars, granola bars, and grapes. In a paper bag we pack the citrus, cookies, any utensils needed, a few paper towels, and a large ziplock baggie for trash. We fill up our canteens with water and pick up an extra gallon at the gas station on our way out. We have found this to be all that is needed to fuel 24 hours of fun off the grid.
We hope this helps encourage you to take more mini adventures, more often!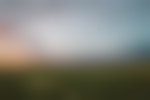 Photo: Faring Well
See more from Jessie at Faring Well:Instagram | Facebook | Pinterest
We want to acknowledge and thank the past, present, and future generations of all Native Nations and Indigenous Peoples whose ancestral lands we travel, explore, and play on. Always practice Leave No Trace ethics on your adventures and follow local regulations. Please explore responsibly!
Do you love the outdoors?
Yep, us too. That's why we send you the best local adventures, stories, and expert advice, right to your inbox.