Elevation Gain
1476.4 Feet
Activities
Photography, Hiking
For a very rewarding, alternate view of one of Canada's most photographed lakes scramble the Tower of Babel. Additionally get a great view of Consolation Lakes.
Starting at the Moraine Lake parking lot follow the trail East along behind the large pile of boulders along the lake shore. Once you reach the foot of the Tower of Babel scramble up the slope to heading towards the valley between the two peaks. The easiest route is along one of the cliff faces which can be used for extra traction on the loose scree. Once on top you'll have a 360 degree view of the entire area! Be careful not to shower others with scree as you ascend the slope.
Always practice Leave No Trace ethics on your adventures and follow local regulations.
Best if done early
This is a pretty intense scramble up loose scree nearly the entire way. I would suggest doing it first thing in the morning since you don't want to get stuck behind a large group sending rocks down on top of you. If you don't go early, I would definitely wear a helmet. Once you get to the top, there are amazing views down into Moraine on one side and to Consolation Lakes on the other side. It's not easy, so take your time and be careful.
Canada's Wild Is Calling!
You don't have to go far to feel a million miles away. Banff and Lake Louise are a short flight from anywhere in North America. And once you're here, you'll see why this perfect combination of raw wilderness and pure luxury is truly special. Located in Canada's first National Park, it's home to Banff Sunshine, Lake Louise and Mt. Norquay, the three world-class ski resorts included in your SkiBig3 ticket.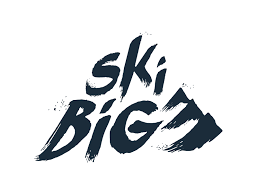 https://www.skibig3.com/