The best Trails and Outdoor Activities in Winters, California, include the Berryessa Peak Trail. This top-rated hiking trail stretches for 14.5 miles, presenting a challenge for seasoned hikers. It offers scenic views of Lake Berryessa and the surrounding rock formations. Another must-visit is the Putah Creek State Wildlife Area, perfect for bird watching and fishing. For a less strenuous outdoor adventure, the Historic Downtown Winters is a charming place to stroll, with its boutique shops and local eateries. Nearby, the Lake Solano Park offers canoeing and kayaking opportunities. These outdoor attractions make Winters a great destination for those seeking a mix of physical activity and relaxation.
Top Spots in and near Winters
Camping and Lodging in Winters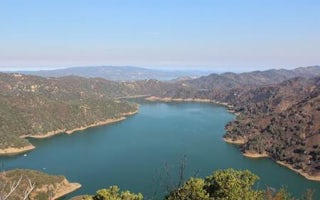 Napa, California
Overview Nestled between Blue Ridge and Cedar Roughs east of Napa Valley, Lake Berryessa provides ample public recreation opportunities. ...
Petaluma, California
This beautiful campground is rated one of the top RV campgrounds in California. Choose from RV Sites, Tent Sites, Cabins and tiny house l...