Morro Bay in California is a must-visit for outdoor adventures. The top attraction is the Black Hill Trail, a 0.6-mile hike with a scenic view of the bay, perfect for all skill levels. The trail is primarily used for hiking, walking, and bird watching. Another must-visit is the Morro Bay State Park, with its saltwater marsh and heron rookery. The park offers bird-watching, fishing, and sailing. Near Morro Bay, Montaña de Oro State Park has sandy beaches, coastal plains, and canyons. This park is best for hiking, mountain biking, and horseback riding. For a unique outdoor activity, visit the Elfin Forest, home to rare plants and animals. The best Trails and Outdoor Activities in Morro Bay provide a unique mix of sea and land adventures.
Top Spots in and near Morro Bay
Camping and Lodging in Morro Bay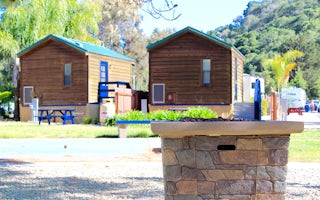 San Luis Obispo, California
The comforts of a small beachside town and the quiet of a beautiful California canyon await you at the Avila/Pismo Beach KOA. The surroun...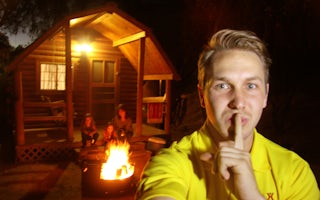 Santa Margarita, California
The best-kept secret on California's Central Coast lets you unplug, unwind and leave the city lights behind. Carved into the hills of 69 ...