Baywood-Los Osos, California
The best Trails and Outdoor Activities in Baywood-Los Osos, California are a must-visit for anyone seeking scenic outdoor adventures. The Elfin Forest trail is a top choice, offering a moderate hike through a unique pygmy oak woodland. Along the 1-mile boardwalk, you'll see fascinating plant species, sand dunes, and panoramic views of Morro Bay. For a more challenging hike, the Hazard Peak trail in nearby Montaña de Oro State Park is a 6-mile round trip with stunning ocean vistas. If water activities are more your style, try kayaking in the peaceful Morro Bay estuary or fishing at the Los Osos Oaks reserve. Wildlife spotting is a bonus, with chances to see sea otters, seals, and numerous bird species. These outdoor attractions make Baywood-Los Osos a top destination for scenic outdoor adventures.
Top Spots in and near Baywood-Los Osos
Camping and Lodging in Baywood-Los Osos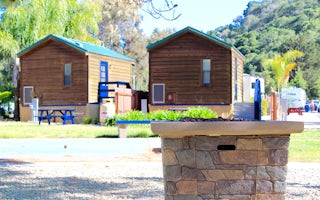 San Luis Obispo, California
The comforts of a small beachside town and the quiet of a beautiful California canyon await you at the Avila/Pismo Beach KOA. The surroun...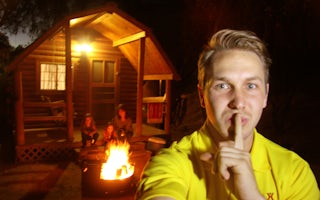 Santa Margarita, California
The best-kept secret on California's Central Coast lets you unplug, unwind and leave the city lights behind. Carved into the hills of 69 ...