Cayucos, California, is a top destination for outdoor adventures. One of the best trails is the Estero Bluffs Trail, a must-visit for its scenic beauty. This trail offers stunning views of the Pacific Ocean and unique rock formations. It's a moderate difficulty hike, perfect for those seeking a bit of a challenge. Along the way, you'll encounter the Cayucos Creek, a small but beautiful body of water. Other outdoor activities in and near Cayucos include fishing on the historic Cayucos Pier and beachcombing along the sandy shores. Nearby, Harmony Headlands State Park offers additional hiking opportunities with panoramic ocean views. For those seeking a bit more adventure, Morro Rock, a notable landmark, is just a short drive away. Enjoy the best trails and outdoor activities in and near Cayucos, California!
Top Spots in and near Cayucos
Camping and Lodging in Cayucos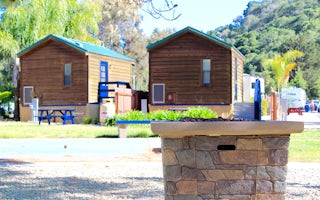 San Luis Obispo, California
The comforts of a small beachside town and the quiet of a beautiful California canyon await you at the Avila/Pismo Beach KOA. The surroun...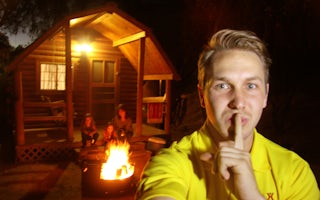 Santa Margarita, California
The best-kept secret on California's Central Coast lets you unplug, unwind and leave the city lights behind. Carved into the hills of 69 ...