Santa Margarita, California
The best Trails and Outdoor Activities in Santa Margarita, California are a must-visit for anyone seeking scenic outdoor adventures. One of the top-rated trails is the Santa Margarita Lake Trail. This 6-mile loop trail offers stunning views of the lake and the surrounding hills. It's moderately challenging, making it suitable for most hikers. Along the way, you might spot various bird species and wildflowers, especially in spring. Another attraction is the Pozo Summit Off-Highway Vehicle Route, a popular spot for off-road biking and 4x4 driving. Here, you'll find trails winding through oak woodlands and chaparral-covered hillsides. Nearby, you can also enjoy fishing and boating at Santa Margarita Lake. These attractions make Santa Margarita a top choice for outdoor activities.
Top Spots in and near Santa Margarita
Camping and Lodging in Santa Margarita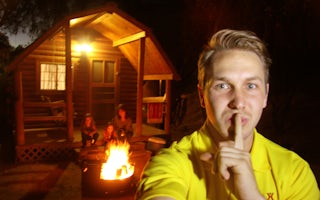 Santa Margarita, California
The best-kept secret on California's Central Coast lets you unplug, unwind and leave the city lights behind. Carved into the hills of 69 ...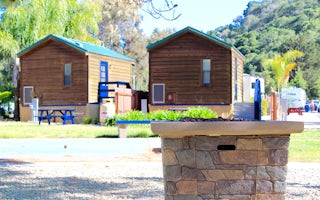 San Luis Obispo, California
The comforts of a small beachside town and the quiet of a beautiful California canyon await you at the Avila/Pismo Beach KOA. The surroun...