Fatman's Loop - Search Nearby - Added by Nick Tort
Accessible from April through November, Fatman's Loop is an easily accessible loop, rated as moderate, that is perfect for hiking, trail running, or a leisurely stroll providing you with sweeping city views and gorgeous wildflowers along the way.
Sitting on the eastern slope of Mt Elden is a super fun multi-use trail called Fatman's Loop. It's a perfect spot for hiking, trail running, day strolling, or walking the pup. All the while, treating you to glimpses of the eastern suburbs of Flagstaff, beautiful wild flowers, and cool rock formations that hint back to Mt Elden's volcanic origins. Along the trail you will come through a narrow gap, maybe 4-5' across that you "squeeze" through, giving the trail its peculiar name.
The trail is very well marked and easy to follow. Head out the right side of the trailhead, and follow signs for Fatman's Loop all the way around. You will come across junctions for Elden Lookout (+2000 ft and 2 miles gain!), Pipeline Trail, Oldham Trail and Buffalo Park. Tailor these connections to customize your own Flagstaff mini adventure!
The trail winds through an area that supports a diverse community of plant species including white fir, ponderosa pine, cliff rose, alligator juniper and broadleaf yucca. Keep an eye out for some wildlife you may encounter such as Abert's squirrels, pygmy nuthatches, mule deer and grey foxes, as well as Steller's jays and ravens up above.
Tags
Fitness
Chillin
Hiking
Dog Friendly
Easy Parking
Family Friendly
Food Nearby
Forest
Groups
Scenic
Wildflowers
Details
2.5 Miles
690 ft elevation gain
Loop Trail
Nearby Adventures
20 Miles Round Trip - 3000 ft gain
1 Miles Round Trip - 200 ft gain

Perfect short hike with options for more mileage
Beautiful 2.5 mi hike with nice views and little elevation gain. If you want to add more, head up to Elden Lookout Trail for a 5.2 mi RT hike with close to 2,000′ of elevation gain.

Interactive Hike
Lots of spots to take in the pretty view. Trees and boulders here and there to climb for the best views.

Always fun!
Absolutely love this trail! A must visit for every morning in Flagstaff
Free yourself in Tucson!
Calling all travelers, the free thinker and the free at heart. Discover a place where you can explore without boundaries.
Our natural landscape draws visitors outdoors where there is plenty of room to roam.
A bit off the beaten path, Tucson's unique attractions and accommodations beckon you to discover and explore and our arts and culture scene makes Tucson a place that's authentic and comfortable.
Savor the unapologetic passion for food that inspires Tucson's cuisine, or come as you are and experience our vibrant nightlife.
An oasis from the unoriginal and pretentious, Tucson is a place that you want to be. Let Tucson inspire the free spirit in you.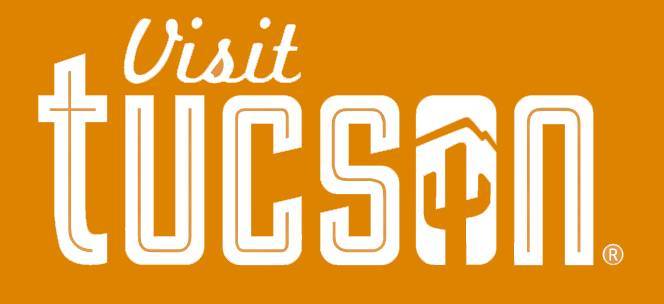 Visit Tucson