FS Road 776, Flagstaff - Search Nearby - Added by Kristen May
The many forest and fire roads in the Coconino National Forest just outside of Flagstaff, Arizona offer some of the most beautiful free camping spots around. From mountain views to the views of a dormant volcano, you can expect to enjoy every single sight you will see along the way.
The free camping in the Coconino (as well as the many other national forests) is generally along the old Fire Roads, and old Forest Service Roads. You can tell if a road is one of these by a brown sign with an FS 123 or any other number, FS meaning Forest Service Road. There are many of these roads just outside the Sunset Crater Volcano National Monument on Highway 89 Heading in the direction of Flagstaff, Arizona.
Once on the Forest Service Road you will begin to follow a typically rocky or dirt path and see fire rings and pull off's on the sides of the road. Pull off and park at whichever one of these campsites you like. Some service roads will have signs dictating that you have to drive a certain distance down the roads to reach the free camping. If that's the case, follow the road until you find a place that looks right for you!
The forest service road that we stayed on for these photos was FS Road 776, and the coordinates to our site was 35.331181, -111.517855. If this exact spot is taken than you can continue down the forest service road as their are many other amazing spots on it as well. If you are heading towards Flagstaff on highway 89 this service road is going to be on your left at the coordinates 35.328599, -111.545429
If you are road tripping, national forests make for an amazing no cost camping opportunity with beautiful views and seclusion.
Please note that these sites are very primitive - no restrooms, running water, or facilities of any kind will be found. A permit is not required in this National Forest.
Tags
Chillin
Camping
Photography
Hiking
Forest
Scenic
Wildflowers
Wildlife
Nearby Adventures
20 Miles Round Trip - 3000 ft gain
12.4 Miles Round Trip - 3300 ft gain

Worth a look!
Swung through on the way to GCNP. Really nice area, although sites are hard to find in winter. With any snow cover you would want 4WD.
If you love the smell of ponderosa trees (think pine with a hint of butterscotch), you'll love camping here.
Free yourself in Tucson!
Calling all travelers, the free thinker and the free at heart. Discover a place where you can explore without boundaries.
Our natural landscape draws visitors outdoors where there is plenty of room to roam.
A bit off the beaten path, Tucson's unique attractions and accommodations beckon you to discover and explore and our arts and culture scene makes Tucson a place that's authentic and comfortable.
Savor the unapologetic passion for food that inspires Tucson's cuisine, or come as you are and experience our vibrant nightlife.
An oasis from the unoriginal and pretentious, Tucson is a place that you want to be. Let Tucson inspire the free spirit in you.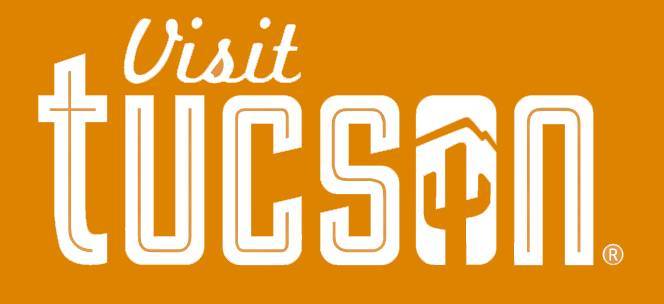 Visit Tucson