Walnut Canyon Trailhead - Search Nearby - Added by Mike Quine
Take a hike over 700 years in the making. Equal parts adventure for the feet as the mind. The Island Trail traverses some of America's oldest preserved ruins of a timeless past. 
The trail is a short one - stretching only a mile in length. The only semi-strenuous portion of the trail is at the beginning and end where you start by descending a set of stairs in order to reach the trail that loops around the historic cliff dwellings. Since this is a loop trail, the same set of steep stairs will be there waiting for you upon your return. 
Once fully descended, the trail begins by looping around the west side (turn right) of the cliff. The mountain appears to be surrounded by a river deep below. This formation is likely what gives the trail is not-so original name - the Island Trail. Anyway, as you march along the trail, be sure to enjoy both the near and far visual splendors. With careful attention you can see unreachable cliff dwellings along the distant cliff-sides. For a less eye-straining splendor, feast your history-hungry minds on the ancient cliff dwellings of a former pueblo community. The crowds will almost certainly be thin enough, buying you time to imagine yourself as a part of this far removed history.
In only one-short mile around the "island" you will find yourself returned to the stairs. Ascend them and be sure to check out the visitor for more history. 

Tags
Fitness
Chillin
Photography
Hiking
Bathrooms
Easy Parking
Family Friendly
Forest
River
Romantic
Scenic
Details
1 Miles
200 ft elevation gain
Loop Trail
Nearby Adventures
2.5 Miles Round Trip - 690 ft gain

Great Pit-Stop
We stopped here for a quick hike. There are hundreds of ruins in the area but this is the only hike you can get up close to them. Probably would not go too far out of the way for this, but definitely worth it if you're passing through the area. We were in and out of the park in less than an hour.

Worth the trip
This was a neat short hike to do with friends. Not mind blowing but worth it if you want to be outside and get your legs moving and maybe learn something. Bring some water and a coat at least. We thought we'd be fine since it was so short but we got caught in a light snow flurry in November. Pretty cool interpretive displays about the native people and plants in the area.

Don't Waste Your Time
Not worth it
Free yourself in Tucson!
Calling all travelers, the free thinker and the free at heart. Discover a place where you can explore without boundaries.
Our natural landscape draws visitors outdoors where there is plenty of room to roam.
A bit off the beaten path, Tucson's unique attractions and accommodations beckon you to discover and explore and our arts and culture scene makes Tucson a place that's authentic and comfortable.
Savor the unapologetic passion for food that inspires Tucson's cuisine, or come as you are and experience our vibrant nightlife.
An oasis from the unoriginal and pretentious, Tucson is a place that you want to be. Let Tucson inspire the free spirit in you.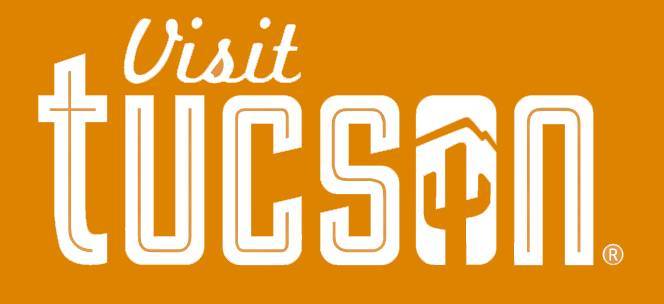 Visit Tucson