Water Wheel - Search Nearby - Added by Matt Whelan
If you a have a love for waterfalls and unique rock walls then this place is for you! Scenic views and gushing water gives this place excitement with every step!
A short and easy out and back hike for adventurers of all ages with scenic waterfalls along the entire trip!
Starting at the Water Wheel day use area you will simply follow the well traveled path that meanders alongside the creek. You will reach the first significant waterfall within minutes which is also a great swimming hole and cliff jumping area! But wait, there is more! Proceed upstream to yet another decent sized waterfall which I nicknamed "Bridal Veil Falls" once you see it you will realize the name is pretty self explanatory.
The main attraction is still ahead, just keep following the distinct trail upstream Ellison Creek making the easy bypass around Bridal Veil Falls and venture onward for about 1/4 of a mile and you will soon be greeted by the famous "Water Wheel Waterfall and Swimming Hole"
Its hard to explain just how beautiful the area really is until you see it with in person! Cool mountain creek water gently cascades about 80-90ft from the top of the gradual waterfall into a deep pool surrounded by large cliff walls. Spectacular would be considered a understatement for this Mogollon Rim Country treasure. There is a giant tree log stuck in the pool from a flash flood long ago that gives the Waterwheel area its iconic look, it has been carefully carved to imitate a natural staircase, it is a gorgeous sight but just watch your step if you plan on climbing on it because it is very slick!
Stay and play as long as you like and just simply return the way you came but just remember that this place is a day use area only now and camping is NOT ALLOWED! Above all enjoy the day exploring some of the many surprising swimming holes and waterfalls that Arizona has to offer!
Tags
Photography
Hiking
Forest
Scenic
Waterfall
Cliff Jumping
Details
1.8 Miles
105 ft elevation gain
Out-and-Back Trail
Nearby Adventures
4 Miles Round Trip - 1116 ft gain
6.5 Miles Round Trip - 1500 ft gain
1.8 Miles Round Trip - 300 ft gain

Water wheel
This is one of he more easy hikes! There's not some much a trail as you walk alongside the river and are completely free to explore! This area is gorgeous. I have heard from some of the people who live here to be careful during monsoon season for flash floods! So watch the weather! Other than that it was amazing!

Amazing
I found this spot about a year and a half ago. It sooner turned into my "go-to" spot. It's absolutely beautiful and it doesn't even feel like you're in AZ! I love this spot and all the beauty it provides. Sadly, the flash flood did alter it quite a bit (breaking the swimming log in half, pushing down trees, leaving mud everywhere, etc) Always be sure to have a plan in case a flood or something of that sort do occur because they can happen when you least expect it.

Beautiful, but Crowded
We did this one week before the flash flood came through, and it was a really neat hike with lots of wading and swimming. Needless to say, don't go if there's rain forecast anywhere in the vicinity.
Free yourself in Tucson!
Calling all travelers, the free thinker and the free at heart. Discover a place where you can explore without boundaries.
Our natural landscape draws visitors outdoors where there is plenty of room to roam.
A bit off the beaten path, Tucson's unique attractions and accommodations beckon you to discover and explore and our arts and culture scene makes Tucson a place that's authentic and comfortable.
Savor the unapologetic passion for food that inspires Tucson's cuisine, or come as you are and experience our vibrant nightlife.
An oasis from the unoriginal and pretentious, Tucson is a place that you want to be. Let Tucson inspire the free spirit in you.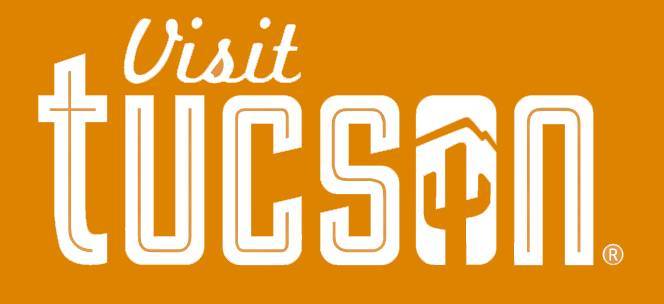 Visit Tucson