Colonel Devin Trailhead - Search Nearby - Added by Kaylee Sypherd
This awesome little gem of a hike is just about 2 hours north of Phoenix, AZ. Whether you want to do a day hike or a multi-day backpacking trip, this is a great trail to do it on!
This trail begins at the Washington Park Trailhead which meets up with passage #27 of the AZT. You begin traveling northbound as you ascend the great Mogollon Rim. The trail takes you through a gorgeous forest and rewards you with an awesome cliff side view at the summit. 2.25 miles into the trail, it intersects forest service road 300...here you can choose to continue traveling North on the AZT or take the 300 rd. This time, we chose to wander 2 miles East down the 300 road. Along this road there are many perfect camping spots with an incredible view. Although the 300 road is closed during the winter season to motor vehicles, it made our backpacking all the more enjoyable....peace and quiet! We set up camp for two nights and enjoyed some pretty spectacular sunsets!! This is my absolute favorite place to camp in Arizona.
Tags
Rock Climbing
Hunting
Camping
Photography
Mountain Biking
Snowshoeing
Backpacking
Hiking
Dog Friendly
Family Friendly
Forest
Scenic
Wildlife
Details
6.5 Miles
1500 ft elevation gain
Out-and-Back Trail
Nearby Adventures
4 Miles Round Trip - 1116 ft gain
1.8 Miles Round Trip - 105 ft gain

Closed To Camping Till April 2017
I found the place pretty easily but unfortunately on the message board it states that it is closed to camping until March 31, 2017 because they are trying to protect the habitat of one of the frogs out there. It is, however, open to day use in an absolutely gorgeous area. Because I was planning on camping I ended up having to drive down the road a little bit to find a place to pull off outside of the protected area. I will definitely be back in a few months when this opens up to campers again.
Free yourself in Tucson!
Calling all travelers, the free thinker and the free at heart. Discover a place where you can explore without boundaries.
Our natural landscape draws visitors outdoors where there is plenty of room to roam.
A bit off the beaten path, Tucson's unique attractions and accommodations beckon you to discover and explore and our arts and culture scene makes Tucson a place that's authentic and comfortable.
Savor the unapologetic passion for food that inspires Tucson's cuisine, or come as you are and experience our vibrant nightlife.
An oasis from the unoriginal and pretentious, Tucson is a place that you want to be. Let Tucson inspire the free spirit in you.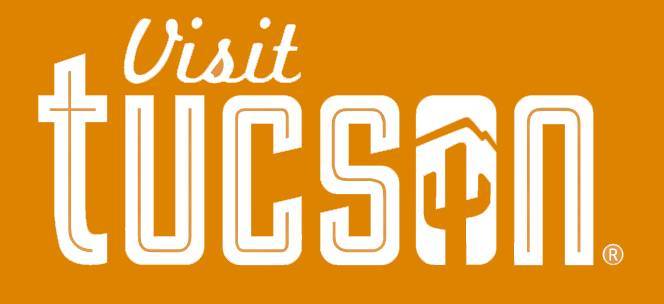 Visit Tucson