Pine Creek Trailhead, AZ - Search Nearby - Added by Lacie Griego
The largest natural travertine bridge in the world. A 400 foot long tunnel with beautiful turquoise pools in the bottom that opens to a gorgeous riparian area.
There is a fee to enter this area. It was $7 when we went. There are 4 trails with many viewpoints from the parking lot, all of which are out and back. We followed the recommendation of the ranger working at the visitor's center and took the Gowan Trail down to the observation deck located in the creek bottom. This park can be very crowded on weekends and holidays. We went on a day that was a little bit rainy and had the place to ourselves.
The trail to the observation deck was steep in spots but very well maintained. From the end of the observation deck you can explore underneath the bridge which is full of deep turquoise pools. The travertine dissolved in the water is what causes it to have the turquoise color. There are some arrows painted to mark the best way to get through the 400 foot long tunnel. When you come out the other side you're in a beautiful riparian area. If you're lucky you might see some coatimundi while exploring here. You can then take the Anna Mae Trail for a short distance and then take the Pine Creek Trail back up out of the creek.
Tags
Chillin
Photography
Hiking
Bathrooms
Family Friendly
Forest
Picnic Area
River
Scenic
Waterfall
Wildlife
Swimming Hole
Details
1.8 Miles
300 ft elevation gain
Loop Trail
Nearby Adventures
1.8 Miles Round Trip - 105 ft gain
4 Miles Round Trip - 1116 ft gain
6.5 Miles Round Trip - 1500 ft gain

Beautiful Bouldering Adventure
This is one of my favorite hikes in Arizona because it's just so fun! I personally love all the navigating and rock-hopping. Kids really love it too. If you aren't very confident about your physical ability, I would probably not recommend taking the way I usually go. To get the most out of this amazing location, bring your sense of adventure and your climbing skills! It's not too expensive to go in, and they even have a tiny convenience store. The bathrooms are really nice and there's a picnic area where you come in. Families love to play games there. Last time I went, the stairs straight to the bridge were UNDER CONSTRUCTION. For the explorers, this is good news, because it leaves the actual bridge relatively uncrowded. I always take the right-most entrance. You take a easy hike down into the canyon and go left... and then it's up to you to adventure your way down to the bridge! There are arrows to help you navigate the best way. There is one spot as you get down under the bridge that is very slippery. DO NOT go down it unless you are VERY CONFIDENT in your abilities. You could slip down into the water and get very banged up. But if you're up for the challenge, it's worth getting the picture and seeing the waterfall. Look up at the birds and the geology. It's a thrilling and immersive hike! To the adventurous, go for it!

Not As Described
Place was gorgeous! Not dog friendly at all, and very regulated by the state. No swimming signs posted basically everywhere. This is beautiful, but totally one of those follow the pavement road and observe sort of place.

Awesome!
Great place to hike or just hang out
Free yourself in Tucson!
Calling all travelers, the free thinker and the free at heart. Discover a place where you can explore without boundaries.
Our natural landscape draws visitors outdoors where there is plenty of room to roam.
A bit off the beaten path, Tucson's unique attractions and accommodations beckon you to discover and explore and our arts and culture scene makes Tucson a place that's authentic and comfortable.
Savor the unapologetic passion for food that inspires Tucson's cuisine, or come as you are and experience our vibrant nightlife.
An oasis from the unoriginal and pretentious, Tucson is a place that you want to be. Let Tucson inspire the free spirit in you.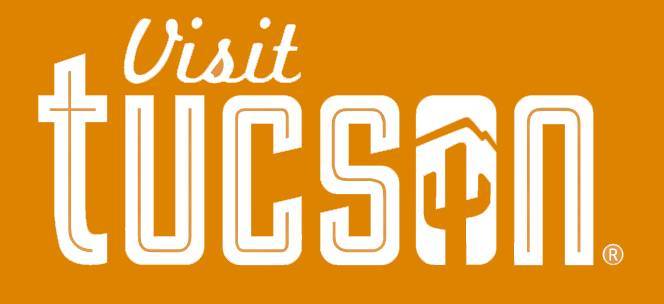 Visit Tucson