Arizona Hot Springs Trail Head - Search Nearby - Added by Adam Franklin
This hike, which is a quick drive from Las Vegas, has everything an outdoors person could love: a beautiful hike, hot springs, and the Colorado River.
Parking for this hike is about 35 miles from the Las Vegas Strip. It should take less than an hour to get there from any of the hotels. There is easy, fee free parking on the north side of Hwy 93. No permits are required, but a map is extremely helpful. Maps were available at a trail sign after you pass under the highway to start the hike and they are online here here.
This hike can be EXTREMELY hot so try to pick any early morning and look at the forecasts for a day with mild temperatures.
The hike starts by heading under the highway and choosing your route. The hike can be done in either direction as a loop or as an out-and-back trip. We did the Upper Route to Hot Springs Canyon down to the River and then out the White Rock Canyon Route. This seemed a good way to go and had some areas of nice shade as we hiked in.
Just the walk in is beautiful, but as you enter the slot canyon things get really great. Eventually, you reach a spot where very hot water flows from a hole in the canyon wall. It is too hot to walk in for very long so you may have to make short work of the first section. Quickly, however, the water cools a bit and the pools become the perfect temp for soaking. The best part is that there is no bad smell that so often accompanies hot springs. After the pools there is a ladder that you take down a trickling waterfall. It's only a few hundred yards from this point to the Colorado River, some bathrooms, and some people that are likely camping near the river.
If the day is hot, swimming in the river is awesome. There are even a few places to jump off the cliffs into the brisk water.
If you choose to hike out via the White Rock Canyon Route you have to walk back towards the ladder and look for the poorly marked trail on the north side/your left. This takes you over the cliffs to the next canyon. White Rock Canyon is long, winding, and filled with soft gravel. It's a bit of a grind on the way out and quite exposed during the middle of the day.
Tags
Swimming
Hiking
Bathrooms
Easy Parking
Hot Springs
River
Scenic
Cliff Jumping
Details
6 Miles
800 ft elevation gain
Loop Trail
Nearby Adventures
3.7 Miles Round Trip - 1430 ft gain
7.6 Miles Round Trip - 3297 ft gain
5 Miles Round Trip - 935 ft gain

Great Place For An Overnight
There's plenty of spots to camp for the night. The hot springs are tiered so it's not too hot any anyone can use them. The Colorado is nearby to cool off too.

Great As Part Of Kayak Trip
I recommend the kayak into the hot springs over the hike. While the hike version is an interesting traverse over desert land, the kayak in is magical and provides for multiple destinations. There are about 4-5 pools of different temperature, cooling downstream. A short ladder will bring you up to the pools from the river. It's a warm contrast to the cold Colorado. Go in early spring or late fall to avoid crowds.

Great Trip
We did a three day kayak trip down black canyon and hiked up to these hot springs as well as half a dozen others in the area. This was a great trip and my two kids 7 and 10 had a blast. Well worth it.
Free yourself in Tucson!
Calling all travelers, the free thinker and the free at heart. Discover a place where you can explore without boundaries.
Our natural landscape draws visitors outdoors where there is plenty of room to roam.
A bit off the beaten path, Tucson's unique attractions and accommodations beckon you to discover and explore and our arts and culture scene makes Tucson a place that's authentic and comfortable.
Savor the unapologetic passion for food that inspires Tucson's cuisine, or come as you are and experience our vibrant nightlife.
An oasis from the unoriginal and pretentious, Tucson is a place that you want to be. Let Tucson inspire the free spirit in you.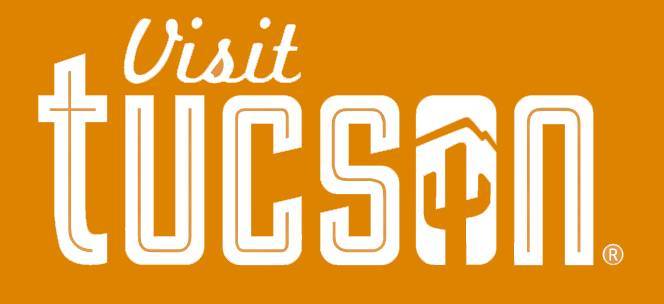 Visit Tucson