Lockett Meadow - Search Nearby - Added by Moe Lauchert
Lockett Meadow offers plenty of solitude and a great opportunity for altitude training. The trails are well established and marked, and is located close to a campground. 
Getting There

North of Flagstaff on the 89A, take a left turn directly after a sign for Sunset Crater. This road winds up a well-developed path; when it ends, turn right. After the road banks left, take a right at the next fork and continue on the dirt road up a single lane path until you enter the Lockett Meadow campground. Be sure to drive carefully and slowly, as other vehicles will be leaving Lockett Meadow on the same one-lane road. Park in the free day-use area and get ready to run!

The Trail

Walk through the campground and look for the Inner Basin Trailhead. The trail is well marked and well kept but the roots are allowed to grow and the rocks in the beginning of the path create constant obstacles. After about a mile, the trail smooths out. The Inner Basin Trail will eventually intersect with the Weatherford Trail which then leads to Humphrey's Peak, the tallest point in Arizona at 12,637 feet.
Tags
Fitness
Photography
Running
Dog Friendly
Easy Parking
Family Friendly
Forest
Groups
Picnic Area
Scenic
Wildflowers
Wildlife
Nearby Adventures
12.4 Miles Round Trip - 3300 ft gain
1.8 Miles Round Trip - 300 ft gain
8.4 Miles Round Trip - 3335 ft gain
7 Miles Round Trip - 1960 ft gain

Good Hike!
The Aspen trees are amazing, never seen such big groves of such large aspen trees! Such a beautiful hike, you get to hike in the shade of the aspens for much of the hike!

Absolutely Amazing
We recently went on this trail in early October and it was amazing! It was beautiful to see the "golden carpet" and the local hikers were very friendly. Parking and the drive was very straight forward but be careful not to park in camping spots. We got a $8 ticket for doing so and it was impossible to find the drop box to pay that fine so we ended up having to mail it in from Flagstaff.

Aspens and wildlife
Trail is great in the fall. Be on the lookout for wildlife in the open meadow!
Free yourself in Tucson!
Calling all travelers, the free thinker and the free at heart. Discover a place where you can explore without boundaries.
Our natural landscape draws visitors outdoors where there is plenty of room to roam.
A bit off the beaten path, Tucson's unique attractions and accommodations beckon you to discover and explore and our arts and culture scene makes Tucson a place that's authentic and comfortable.
Savor the unapologetic passion for food that inspires Tucson's cuisine, or come as you are and experience our vibrant nightlife.
An oasis from the unoriginal and pretentious, Tucson is a place that you want to be. Let Tucson inspire the free spirit in you.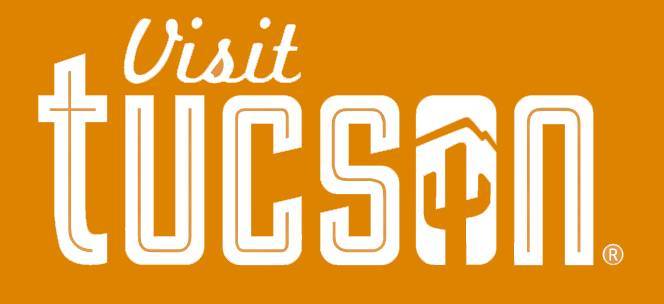 Visit Tucson