Durham, North Carolina is a great destination for outdoor adventurers. With its scenic trails, must-visit attractions, and top activities, it's the perfect spot for a weekend getaway. Whether you're looking for a leisurely stroll or a challenging hike, you can find it here. Popular attractions include Duke Gardens, West Point on the Eno, and Falls Lake State Recreation Area. You can also find plenty of opportunities for camping, fishing, and kayaking in the area. So come explore the best trails and activities that Durham has to offer and make some unforgettable memories.
Top Spots in and near Durham
Camping and Lodging in Durham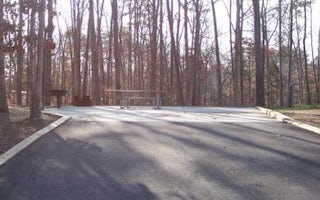 Clarksville, Virginia
Overview Longwood Park is located on John H. Kerr Reservoir, a 50,000-acre lake that extends 39 miles up the wooded, cove-studded shoreli...
Greensboro, North Carolina
Greensboro KOA offers easy-on/easy-off access from I-40, I-85 and other routes passing through the transportation hub of Greensboro. The ...
Guides, Insights and Stories from Durham