The Oceano Dunes State Vehicular Recreation Area is a top attraction in Oceano, California. This unique expanse of coastal sand dunes offers the best trails and outdoor activities for off-road driving and horseback riding. You can also enjoy bird watching with over 200 species of birds found here. If you're up for a challenging hike, the Pismo Preserve is a must-visit. It offers scenic views of the Pacific Ocean, along with trails that traverse through oak woodlands and coastal ridges. Another outdoor adventure is kayaking in the serene waters of the nearby Lopez Lake. It's a perfect spot for fishing and boating. For a more relaxed activity, visit the Monarch Butterfly Grove, home to thousands of beautiful monarch butterflies during winter months. These outdoor attractions in and near Oceano, California, are sure to offer memorable adventures.
Top Spots in and near Oceano
Camping and Lodging in Oceano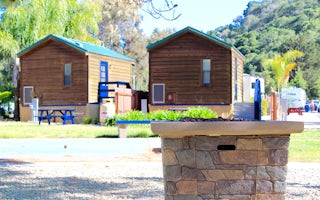 San Luis Obispo, California
The comforts of a small beachside town and the quiet of a beautiful California canyon await you at the Avila/Pismo Beach KOA. The surroun...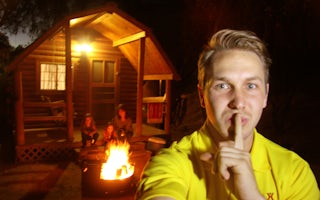 Santa Margarita, California
The best-kept secret on California's Central Coast lets you unplug, unwind and leave the city lights behind. Carved into the hills of 69 ...
Guides, Insights and Stories from Oceano