Aliso Viejo, California is a great place for activities and attractions. It's home to some of the best trails and adventures. Popular attractions in and near the area include the Aliso and Wood Canyons Wilderness Park, the Aliso Viejo Town Center, and the Aliso Viejo Aquatic Center. For a scenic experience, visitors should check out the Aliso Beach Park, which offers views of the ocean. The nearby Laguna Beach is also a must-visit, with its beaches and nightlife. For a more adventurous experience, head to the nearby San Juan Capistrano to explore the historic Mission San Juan Capistrano. No matter what your interests are, Aliso Viejo, California has something for everyone.
Top Spots in and near Aliso Viejo
Camping and Lodging in Aliso Viejo
Aguanga, California
Welcome to your ideal Southern California escape to nature with wide-open spaces to explore. Temecula/Vail Lake KOA sits on 385 acres of ...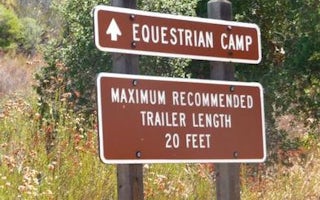 Temecula, California
Overview Dripping Springs campground is a wonderful campground adjacent to the Agua Tibia Wilderness.Recreation Recreation in the area in...
Guides, Insights and Stories from Aliso Viejo