10 National park activities that aren't hiking
Hiking isn't the only national park activity. Paddle, pedal, and navigate with these 10 non-hiking options for all ages!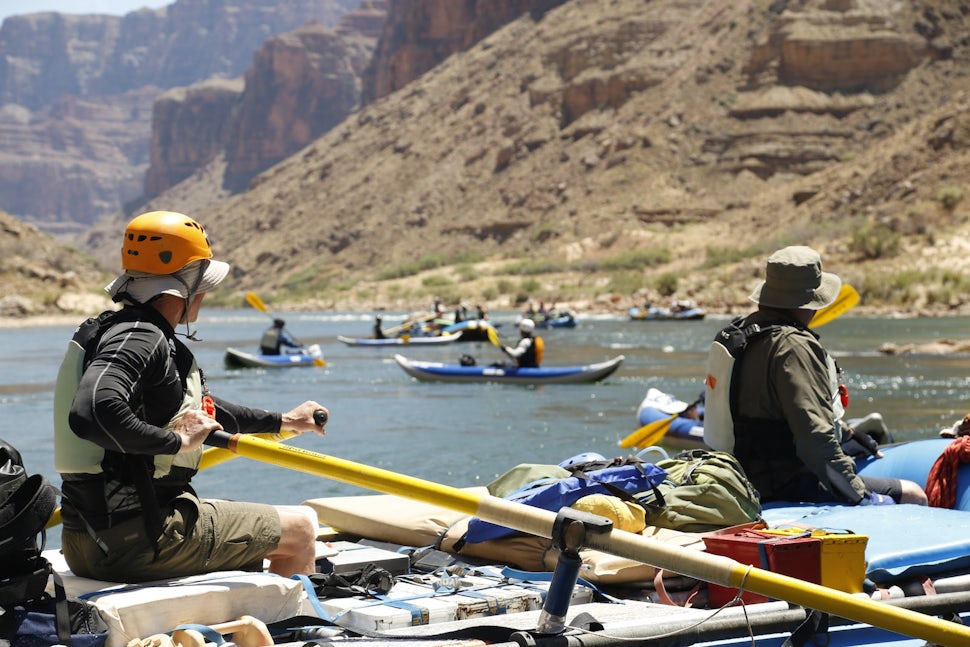 It's no secret that National Parks are some of the best natural playgrounds. Their wildly diverse terrain makes for incredible hiking trails, but there are so many other ways to recreate in the parks. Sometimes all it takes is a little nudge towards trying something new to unlock a hobby you never considered before or view your surroundings from a different perspective.
While planning your next National Park trip, add these adventures to your to-do list for a diversified and exciting itinerary that doesn't just involve hiking. Share your experiences with a community of adventurers or add what you think we might be missing on the Outbound app.
1. Whitewater rafting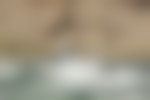 Whitewater rafting is a way to view a landscape from a new vantage point, and a guaranteed way to get your heart and adrenaline pumping! Paddle through rapids on a raft, dory, or kayak with loved ones or a cluster of new faces from a tour group.
Whitewater rapids are rated on a scale of I to VI, with VI being the most challenging, to help people identify the difficulty and danger level of that section of water. Start off with beginner rapids if you're just starting out in this incredibly exciting yet technical adventure sport. Raft with a guide if you're interested in learning about the history and features of the area.
Note: Many national parks require permits for rafting adventures. These permits can be hard to get, so research to ensure you can sign up for permit lotteries in advance and have the best chance of getting picked. Guide companies procure permits for their trips, so using an outfitter is a great way to get your feet wet in the world of national park rafting.

Adventures
Raft the New River (New River Gorge National Park - West Virginia)
Whitewater Raft the Pigeon River (near Great Smoky Mountains National Park - Tennessee)
Raft the Grand Canyon (Grand Canyon National Park - Arizona)

2. Geocaching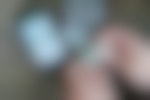 Have you ever wanted to participate in a real-life treasure hunt? You can with geocaching! Geocaching is a worldwide treasure hunt where people look for hidden objects or treasure called caches. Participants use an app to follow clues guiding them toward the secret stashes. Those seeking the caches use global positioning system (GPS) devices (like smartphones) to help navigate and learn how close they're getting to the treasure.

Caches may be tiny (like a rolled piece of paper in a plastic film roll case) or larger (like a waterproof box submerged in a pond). Each cache contains a logbook to document who finds the cache, and larger ones hold trinkets that people take and leave with each find. Bring something fun and small, like a .50 ring from a vending machine or a small toy dinosaur to leave if you locate a cache. You can choose an item to keep from each find so long as you replace your new treasure with another fun trinket.

Geocaching is a fun adventure for people of all ages, and it's a great way to get to know a new area! Plus, it's a fun way to get outside and learn your surroundings as your navigational skills will be put to the test! You'll likely end up in areas you never would have previously explored or become more attuned to the little things in your surroundings. Before setting off to find a cache, sign up with geocaching.com to join the community of fellow explorers and treasure seekers!
Note: National parks do not always allow geocaching. Talk to a ranger or check the website ahead of time to ensure you are allowed to partake.

3. Orienteering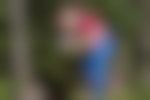 For people who like to challenge themselves mentally and physically, orienteering might be right up your alley! Orienteering is a recreational activity that challenges participants to find their way from one point to another using a physical topographical map and compass (no digital devices here!).
Orienteering courses feature checkpoints to navigate to to complete a map. The terrain is usually diverse and unfamiliar, and requires quick thinking and efficient route planning as the fastest time wins! Though some people are faster runners than others, a more efficient route could beat out even the strongest athlete.
Orienteering is a great way to keep your mind sharp and can help you become more skilled at navigating your way around an unknown environment– helpful for future backcountry adventures! With practice, you'll likely improve your map reading skills while appreciating the great outdoors in an exciting new way. Read more about orienteering course types, styles, and difficulty levels. Remember: you're capable of more than you think you are!

Adventure
Contact a ranger or head to the visitor center at a national park to ask about orienteering courses. Some parks even offer classes to help beginners learn about this all-ages activity.
4. Looking for fossils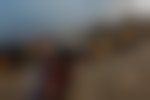 If you've ever dreamt of being an archaeologist or paleontologist or have a fascination with past natural artifacts, it's never too late to nurture your curiosities with this national park activity! Fossils are the preserved remains, impressions, or traces of any once-living thing from past geological ages. Fossils come in the form of bones, exoskeletons, stone imprints, shells, etc. They tell a story of past years, some preceding our existence as a species.
Did you know 67 percent of National Park Service land contains known fossils? Check out this map for insight into which areas have the most. The park service even hosts an annual National Fossil Day! Traveling with kids? They can become junior paleontologists
National parks are incredible places for taking in the scenery and searching for ancient artifacts as they are places that hold tremendous geological history. Look for these traces of history while roaming around your next national park destination. You never know what you might find once you slow down and look a little closer!
Note: Follow Leave No Trace policies and national park rules and regulations for fossil hunting. Ask a ranger if they can direct you toward known fossils and imprints like markings on canyon walls or stone steppes. Do not remove fossils if you find them. Learn more about NPS fossils here.

Adventure

Badlands National Park in South Dakota is home to major prehistoric species fossils like mosasaurs and brontotheres. The Big Pig Dig here holds around 19,000+ fossils!
Denali National Park in Alaska features many plant and fossils from the Cretaceous period. Visit the Murie Science and Learning Center to touch and see some in person!
White Sands National Park in New Mexico has fossilized human and animal footprints in Lake Otero!
5. Driving to lookouts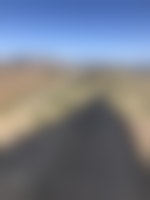 You don't always need to hike to the top of a mountain to get a great view. Many exceptional lookout points are viewable from the road! Look for "overlooks" and "vistas" on national park maps. Consider packing a picnic and parking at an overlook to enjoy the area in the car or on a picnic table or blanket. Or, check out scenic drives where the whole road offers stunning views.

Adventures
Drive Skyline Drive (Shenandoah National Park - Virginia - 105 miles)
Zion Canyon Scenic Drive (Zion National Park - Utah - 12.7 miles)
Roaring Fork Motor Nature Trail (Great Smoky Mountains National Park - Tennessee - 6 miles)

6. Biking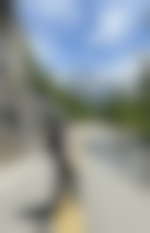 Biking is a fun way to tour your surroundings or get from Point A to B in less time. Many national parks also have rocky terrain for adrenaline-seeking mountain bikers. Whether you're in it for the thrill of racing down a mountainside or enjoy a leisurely family pedal with a kid trailer, biking is a wonderful way to get to know these national treasures.

Adventures
Bike Glacier's Going to the Sun Road (Glacier National Park - Montana - 16 miles)
Rocky Mountain's Trail Ridge Road (Rocky Mountain National Park - Colorado - 39.06 miles)
Mountain Bike Moab's White Rim Trail (Canyonlands National Park - Utah - 100 miles )

7. Diving and snorkeling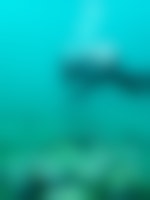 National parks are home to bodies of water ranging from unreal bright turquoise to deep blue hues. You can't experience these lakes, rivers, and streams to their fullest if you don't explore the depths. Remember, there's a whole new world under the surface.
If you love being in the water or want to get outside of your comfort zone, look into opportunities to dive or snorkel in the waters of your next national park destination. You may be amazed by the underwater wildlife or feel a new sense of freedom and rejuvenation while plunging into a cold body of water. Bring your own gear or rent when it's available.

Adventures
Dive East Cat Rock (Channel Islands National Park - California)
Dive East Fish Camp (Channel Islands National Park - California)
Camp and Explore Dry Tortugas National Park (Dry Tortugas National Park - Florida)
Acadia National Park (Maine)

8. Fishing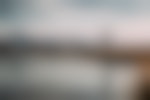 Fishing is a practice of patience that can reap big rewards. There's an excitement when you hook a big catch and a sense of peace in the moments in between. Spend that quiet time with yourself or catch up with a friend with whom you're sharing a boat or shoreline.
This national park activity isn't as simple as showing up and throwing a line in the water. Before fishing in a national park, learn which species lives there and what gear you'll need to entice them to bite. Research local fishing laws like limits (how many you can keep), sizes (what range of sizes can you take home), and whether barbed hooks are allowed. Procure a fish license and camping permits if you plan to stay overnight.
Need some insight into where to go to catch the big one? Talk to a ranger or use an app like Fishbrain, which recommends the best conditions, gear, and casting spots.

Adventures
Fishing is permitted in many national parks, including Yosemite, Rocky Mountain, Glacier, Voyageurs, and Biscayne.

9. Stargazing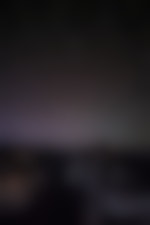 If you live in or near a city, light pollution likely prevents you from seeing the stars. Many national parks are far enough from large populations that visitors can count on seeing these beautiful celestial beings so long as the conditions are right. Some parks (i.e. Great Basin, Capitol Reef, Death Valley, Great Sand Dunes, etc.) are classified as International Dark Sky Parks, which are ideal spots for stargazing and night photography because they lack light pollution.

Adventures
Stargaze and Photograph the Night Sky at Glacier Point (Yosemite National Park - California)
Hike Schwaub Peak and Visit Dante's View (Death Valley National Park - California)
Camp and see the Temple of the Sun Cathedral Valley (Capitol Reef National Park - Utah)
Night Photography at Mesa Arch (Canyonlands National Park - Utah)

10. Photography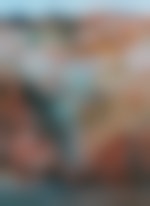 Whether you're an established photographer or just starting out, there are many opportunities to snap photos of breathtaking national park scenery. Regardless of which park you visit, you're sure to find amazing landscapes, subjects, and angles. You don't need to be an adrenaline-seeking, always-on-the-go kind of person to enjoy the national parks. You may want to hike or bike to reach remote areas for photos, but you can get amazing shots from roadside vistas, too.

Adventures
Artist's Palette (Death Valley National Park - California)
Alpine Lakes Loop in Great Basin NP (Great Basin National Park - Nevada)
Havasu Falls in the Havasupai Reservation (Grand Canyon National Park - Arizona)

Note:
Want to try the national park activities above, but not ready to invest in gear? Or maybe you don't want to travel with a scuba diving tank, bike, or shovel. You may find what you need at one of these rental sites or at a local gear rental shop.

Arrive Outdoors - camping, backpacking, ski and snow rentals
Escape Pod - grab-and-go kits for camping (even camping in your backyard) and backpacking
LowerGear - camping, backpacking, navigation gear; ships items to any state in America (including Hawaii and Alaska)
REI - camping, hiking, snow, cycling, paddling, and climbing essentials; kits available; research ahead of time to confirm the REI near you has the items you need available for pickup
Cover photo: Nick Tort


We want to acknowledge and thank the past, present, and future generations of all Native Nations and Indigenous Peoples whose ancestral lands we travel, explore, and play on. Always practice Leave No Trace ethics on your adventures and follow local regulations. Please explore responsibly!
Do you love the outdoors?
Yep, us too. That's why we send you the best local adventures, stories, and expert advice, right to your inbox.