I've lived in Alabama for two years now and still wonder how I just found this cave-waterfall combo.
I'm not going to write about why or how you get to this place because my friend and fellow Outbound writer, Edward Day, has already written an excellent adventure piece for Stephens Gap. Read his notes here. All I want to do is show off this stunning cave.
What blows me away (beside the actual cave and waterfall) is that I've lived in Alabama for two years now and have just discovered this gem. Every weekend I am itching to go outside and explore so I pride myself in researching local areas. It goes to show that you will always be able to find more adventure in your locality if you just search it out. This is the most breathtaking place in all of Alabama, hands-down.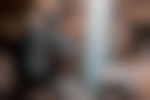 Published: April 9, 2017
Do you love the outdoors?
Yep, us too. That's why we send you the best local adventures, stories, and expert advice, right to your inbox.