Camping in the Alabama Hills Was Nothing Short of Amazing
Waking up to a front-row view of Mount Whitney will forever be one of my favorite memories.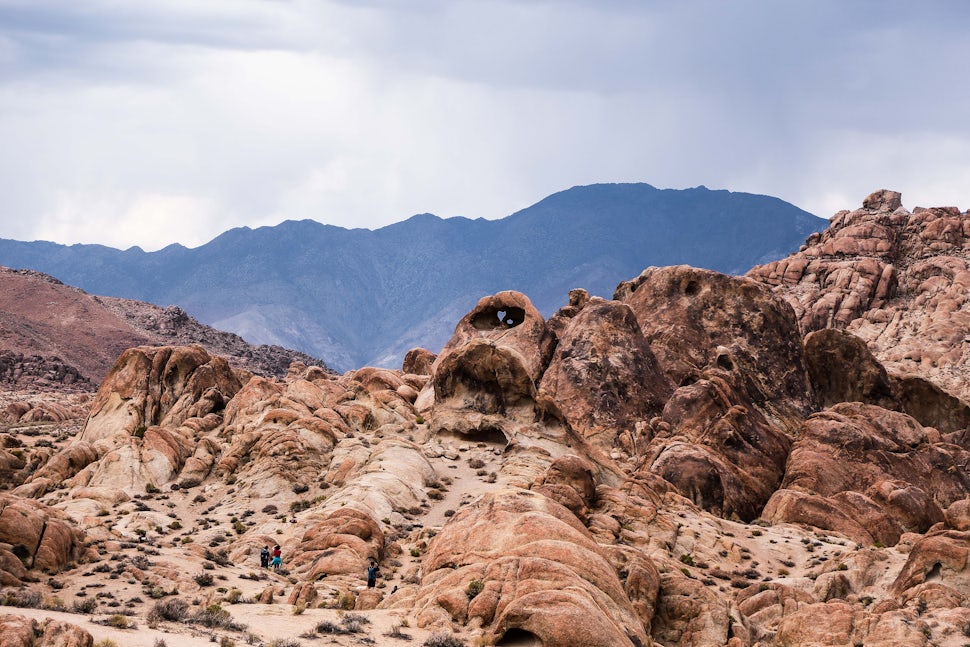 It was about 11:00 PM when we rolled up to our campsite in the Alabama Hills. We pitched the tent, grabbed a few beers, and scoped out our home for next 3 days. Armed with flashlights and some cheap headlamps I picked up from Walmart at the last minute, we followed a little path back behind our campsite. There wasn't much to see. It was pitch black and we were surrounded by what seemed to be boulders for miles. So, we called it quits for the night and went to sleep.
I had been wanting to go to the Alabama Hills ever since I discovered it was the main filming location for Django Unchained (I love Quentin Tarantino). I checked the location tags on Instagram and saw some amazing photos of the rock formations and unique arches that litter the area. I was sold. We planned on the first weekend in May to make the 5 hour trek to The Alabama Hills from Orange County, CA.
When we woke up that next morning, we discovered our campsite allowed us the most spectacular front-row view of Mount Whitney.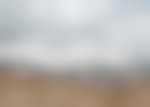 View of Mount Whitney from our campsite
It was amazing. My jaw literally dropped and I yelled for Josh, my boyfriend and camping partner, to come check it out. He couldn't believe it either. We had no idea we chose such a great spot, considering we showed up in the middle of the night and couldn't see without help from a flashlight.

I couldn't stop staring at the view. I grabbed my camera and took about a million photos so I could look back and relive it again and again. Josh made breakfast and we ate in silence, mesmerized by the view.
After breakfast, we got ready to do some exploring. We drove for about 45 seconds before we saw a hill with some cool rock formations at the top and decided we were going to climb it.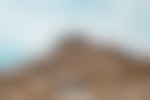 We dubbed it "Boulder Hill"
It turned out to be a lot bigger than it looked. I may or may not have had to stop a few times to catch my breath. When we finally made it to the top after what seemed like days but was really only about 3 minutes, we scoped out the view. It did not disappoint.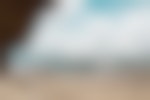 Hello, mountains!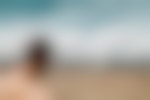 Josh checking out the view
We could see for miles. Seriously, miles and miles of desert and mountains were laid out in front of us from our vantage point at the top of "Boulder Hill". I've never felt smaller. I took another ten thousand photos and we headed back down. Funny how much easier it is going downhill. The rest of the day we ventured around the area, exploring old abandoned mines and heading into town for a few beers and a game of pool (I won, as always).

The next day, Josh mentioned reading about a rock formation called the "Mobius Arch" and suggested we check it out. Well, since there was no signal where we were, we had to rely on the good old fashioned map we picked up at the gas station. Luckily, the map had the trail to get to it.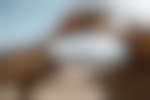 Mobius Arch
It was pretty cool. You can see Mt. Whitney through the arch, which was a great move on Mother Nature's part. The area was pretty secluded, so I thought it would be a killer spot to come back to at night to shoot the Milky Way. Stoked on coming back in just a few hours, we headed out and decided to check out Mt. Whitney.

Whitney Portal, the trailhead, was pretty crowded. Lots of kids and families, which is understandable considering there is a waterfall and a small lake where people were fishing. Nonetheless, the views were on point.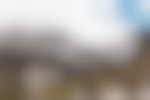 One of my favorite photos from the whole trip. View of Mount Whitney from the road leading to Whitney Portal.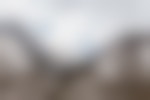 Shot of the valley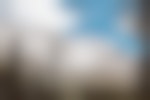 Don't forget to look up! View from a trail in Whitney Portal.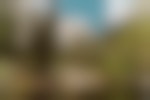 The little lake at Whitney Portal
The trails at Whitney Portal are amazing. So many great views to be seen without having to hike up to the top of the mountain. That is on my list, though!

We hiked around a bit, then headed back down the mountain. A storm was coming in over the mountains, so it was getting a little bit windy. We quickly lit a fire and started making dinner.
We learned the hard way that heavy winds and trying to cook dinner over a charcoal stove do not mix well. The wind was picking up quickly and was soon blowing over our chairs and threatening to rip the tent out of the ground. All we wanted was to make our pita pizzas! Fast forward to spending the next hour and a half re-securing down the tent, trying to roast the pizzas over the fire directly, and picking up our wind-strewn belongings. Finally our food was ready. We ate in the car to escape the wind. It was beginning to get dark, and thankfully, the wind was settling down. We made s'mores, put on some warmer clothes, and started heading back to the Mobius Arch to shoot the Milky Way.
I was stoked. We were the only ones there. I set up my tripod, got my settings in place, and started taking some photos. Not even 5 minutes into shooting we could see a crew of what looked like 10,000 photographers (okay, there were 9...but still) headed our way. I prayed they were going somewhere else, but it turns out the Mobius Arch is an extremely popular spot. It turns out that shooting the Milky Way with the Mobius Arch in the foreground is also an extremely popular thing to do. And here I was thinking I had this really great, original idea. I guess not.
My new friends set up their gear and got to shooting. We all ended up shooting together and helping each other out to get some really great shots.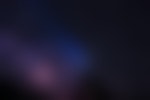 Milky Way ft. the Mobius Arch and one of the photographers
After a few hours, we packed up and headed back to camp.

The next day, we packed up and said goodbye to the Alabama Hills, which had become our new favorite destination. The amount of beauty in this area is astounding. The desert, the rocks, the mountains - everything was so beautiful. I loved how the desert changed into mountains so quickly, almost as if someone changed their mind and decided they wanted a mountain range in the middle of it.
We will definitely be back.
Follow me on all my adventures! @clarissemeyer
We want to acknowledge and thank the past, present, and future generations of all Native Nations and Indigenous Peoples whose ancestral lands we travel, explore, and play on. Always practice Leave No Trace ethics on your adventures and follow local regulations. Please explore responsibly!
Do you love the outdoors?
Yep, us too. That's why we send you the best local adventures, stories, and expert advice, right to your inbox.