Twin Dikes
Brookeland, Texas
Overview
Twin Dikes Park is located on the waters of the Sam Rayburn Reservoir, in the Piney Woods of southeast Texas.

The region lies in the migration path of warblers, vireos, and other species of neotropical migrants, so spring is an opportune time for birders to visit the park.
Recreation
The lake is a highly popular recreation destination for boating and fishing. Game fish include largemouth bass, bluegill and channel catfish. The abundance of bass in the lake, has inspired more than 300 annual tournaments.
Facilities
The park features 43 campsites with 30 to 50 amp electric hookups, hot showers, a group picnic shelter and boat ramp.
Natural Features
Twin Dikes is on the southern shore of Sam Rayburn Reservoir, in the Big Thicket region of Texas, the densest portion of the Piney Woods, a region characterized by temperate coniferous forests.

The 114,000-acre lake was impounded in 1965 along the Angelina River, and has an average depth of 80 feet with average clarity.
Nearby Attractions
The 20,700-acre Bannister Wildlife Management Area is on the northern peninsula of the lake. Hikers and bikers can come here to explore the designated Eastern Wild Turkey restoration site.
Nearby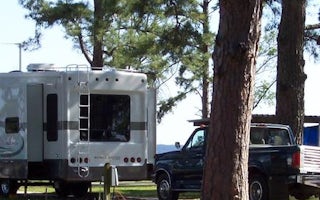 Broaddus, Texas
Overview Rayburn Park lies on the north shore of Sam Rayburn Reservoir, a popular family destination with boating and fishing and access ...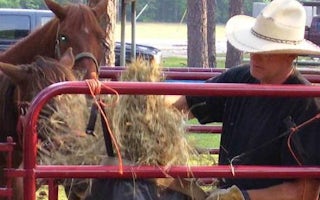 Jasper, Texas
Overview Ebenezer Park features some of the most beautiful horseback riding trails in southeast Texas. It's the only Army Corps of Engine...
See more
Adventures Nearby
Beaver Pond is a 6.3 mile loop hike where you may see beautiful wild flowers located near Brookeland, TX.
Park in the circle in the Boykin Springs Recreation Area (see map) to access the trail. This is a dog-friendly trail that doesn't get crowded.
Walnut Paddling Trail is a 3.11 mile loop hike that takes you past a lake located near Jasper, TX.
Unfortunately, we don't have up-to date pricing data for this listing, but you can check pricing through Recreation Gov.
Book Now