The Long Road to Baja: Colorado to Ensenada and Everything in Between
If you live in a mountain town in Colorado, pictures of Baja beaches are almost irresistible when every ski run is melting out and the mud takes on a life of its own.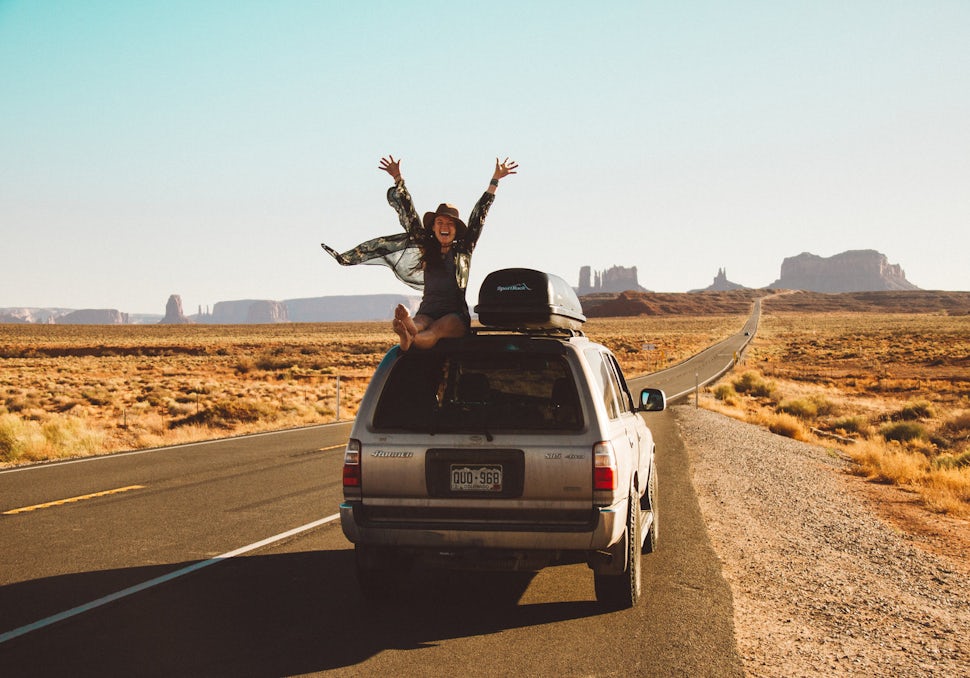 Baja has figured deeply in the US American consciousness since cooler surfers than you found its breaks to be bountiful, but coastline relatively uncrowded, in the 1960's. The swells off the island of Todos Santos, proximate to Ensenada, are some of the largest in North America, but remain uncrowded, especially for the surfer used to waiting for waves in LA or San Diego. More mellow rises riddle hidden coves and rocky points further south. Friendly, laconic locals there invite easy metaphors to the waves that lap the shores of their unnamed beaches.

If you live in San Diego, Ensenada and the little towns proximate offer up a base of operations for a long weekend, or week of adventure, at a fraction of the cost of living in the US of A.
It was a mission to escape said mud, bring together friends, and embark on an adventure very much in the spirit the ramblers gone before us that our cadre coalesced on the road to the best damn fish tacos any of us had ever eaten.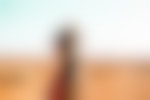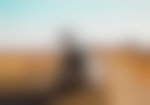 Views from the road to Baja, with a quick-stop in Monument Valley. You can binge all The Road to Baja photos here.
Our crew chose to meet in the Coconino National Forest, just outside of Flagstaff, having traveled from Vail, Steamboat, Boston and Quito. Red stone and orange ponderosa towering into an impossibly blue sky centered us into smiles and we exchanged short wave radio handles that would help us coordinate quick stops and terrible puns all the way through Mexicali…
"Dino-Box to Mama Lupus, Dino-Box to Mama Lupus we are going to have to stop for gas…there is just too much gas in this vehicle." The night before had almost been a bust. We followed tragically unverifiable directions from a rootsrated post, and nearly gave up our search for epic camping as cell service dwindled and our eyelids sagged. We navigated the Forest Service road mentioned in the post to an unmentioned T intersection, took a left, and just before giving up, found an amazing dispersed site just on the rim.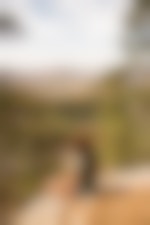 View from The Edge of the World campsite just outside of Flagstaff, Arizona
The next morning we took 89A from Flag, down toward Oak Creek Canyon. There, we found private bum-beach bathing under a culvert. After a swim and exploration of the area's reptilian life, we were back on the road.
Sedona's vortexes pulled us into desert wonderscapes of easily accessed adventure. Armed with trail maps, we found a perfect multi-sport stop for our motley crew! The Devil's Bridge was an attractive hike for those inclined to travel by foot. Its stunning views attracted crowds, but what the bridge lacked in privacy, it more than made up for in scenery.
From the same parking to access Devil's Bridge, the Chuckwaggon/Mescal loop offered a great introduction to Sedona mountain biking. This trail also allowed access to more technical trails, such as Canyon of Fools and Grinder. It was navigable without a map, but having one is always a plus.
Our whole crew got in a great road stop adventure in West Sedona, in just two hours. To truly appreciate the depth of what Sedona has to offer would require a week at least, but we were bound to the road, and our grumbling tummies and full tanks of gas bid us travel on. We recovered from biking and hiking with killer salads from the oddly atmospheric Paleo Brio in Sedona, filled our HydroFlasks, then headed deeper into the desert.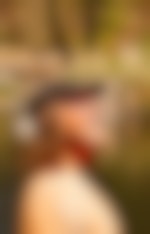 Quick dip in Oak Creek Canyon off highway 89 down into Sedona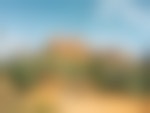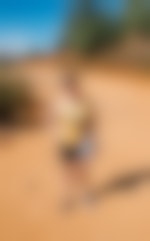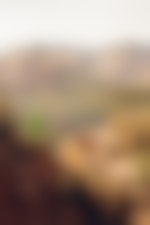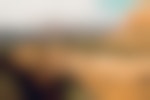 As seen from our hike to The Devil's Bridge in Sedona, Arizona.
Like Kerouac's beat buddies, we settled down in the sand that night. We tripped right around Phoenix and its lights and backyard swimming pools and opted for free camping on BLM land. We found a spit of the Sonora Desert National Monument with easy access from AZ 85. We took BLM road 8000, north of Gila Bend, into washy, sand roads and found easy dispersed camping within 20 minutes of the highway. There was no water here, and less cell service, but it was the perfect spot for crashing on the way to somewhere else.
Fire roasted hot dogs filled our bellies as we settled in, sipping warmish beer. The grub and the camp-spot and the proximate prison and hearty, drowsy laughter all seemed to fit right together in one dusty and uncelebrated Parnassus, leveled out and hidden just off the highway: a spot for coyote tracks and quartz crystals.
Moonlight and camp fire painted everyone beautifully.
We smiled big goofy grins underneath saguaro cactus, stars, and aircraft's exterior lights. We talked about Mexico and ambled one by one off to sleeping bags waiting in the cooling desert night. Tent stakes didn't set well in the sand here, but anchors were easy to make out of downed ironwood, or piled stones. The last fire embers were extinguished with that loose sand, and it cradled our bodies as we slept.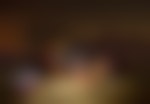 As seen from our campsite in the Sonora Desert National Monument.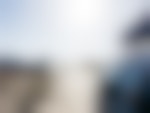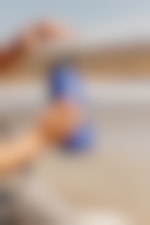 We woke up early our third day on the road, and beat it pretty fast. The desert gets hot, and the miles between Gila Bend and Mexicali stretched long on our minds.
We pounded Hwy 8 to Calexico, Mexicali's state-side partner. There, we filled our ever present HydroFlasks (bottles that keep water cool for hours start to feel necessary when doing the desert thing), exchanged our currency (Casa De Cambio's are everywhere) and bought Mexican car insurance, necessary to stay on the right side of the law.
At the border crossing we prepped our passports and did a double check for anything that might prove problematic should our vehicles be stopped: fruit? booze? exotic pets? It was almost disappointing that we weren't even asked to slow down. I almost missed our transition from California to Baja, but just past the boarder things got super Mexican, super fast.
Calexico's bland buildings and sleepy traffic jams were replaced with the color and motion that typify a busy business center south of the US boarder. Pinks, greens, oranges and yellows formed a phantasmagoric promenade in Mexicali's near boarder neighborhoods. Everyone there was selling shoes and vacuums and Viagra, and although we kept right on going, it certainly felt like if we had wanted for any bip or bop, all we would need to do is stop at the appropriate store front.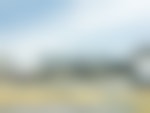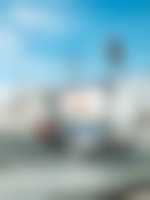 From Mexicali to Tecate we found the toll road (2D) to be much faster, and no less scenic than the libre route, Hwy 2. We raced the local taxi-driver training class around a Mars-scape of impossibly barren dessert cliffs, while desert sheep jumped from rock to rock to dumped tire above the thoroughfare.
From Tecate (which is actually a lot cooler than its namesake beer might have you believe) south to Ensenada we chugged along a gem of a road. Hwy 3, "La Ruta del Vino," or "the wine road" for you monolingual gringos, wound past one impressive winery after the next, almost all the way to our coastal destination. There were several gas stations along the route and loads of little roadside bodegas selling the region's olives and honey.
We could feel and smell the ocean before we saw it, but the group's short-wave radios crackled howls and terrible Spanish affirmations of excitement at the sight of el Pacifico.
"Aaaahoooo! Que liiiiindo!"
"Ocean, ocean, ocean!"
"Whooooooooo!"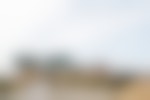 Only $170 US ($34 each) secured the five of us a lovely AirBnB aptly named "La Casa Naranja" (The Orange House), in Ensenada. The home wasn't right on the beach, but it was proximate and complete with full kitchen, a refrigerator, a surf board and ample outdoor space. The neighbors were friendly and the neighborhood was only a few miles from the international port that put Ensenada on the map. Since we drove, we had the freedom of our own transportation, but we also took the city bus and an Uber without issue. There seemed to be a pretty rad local bike scene in Ensenada as well. Roadies and mountain bikers both zipped through what was occasionally busy local traffic.
Our first night in town we decided to treat ourselves to some local fare. We headed down to the fish market proximate to El Mercado Negra. It is located at the intersection of La Marina and Miramar, and although the fish was gone before we got there (go early!) some of the many small, family-run restaurants on the street leading up to the market hadn't yet closed.
We chose to eat at the first stand on the corner...they stayed open late for us! Their menu was on point, offering up not only fresh fish tacos (in the Baja Style), but barbacoa and adobo as well. We smashed some of the best fish and beef we'd ever eaten and even went back for more the next day!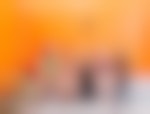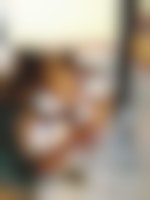 When women and men from Colorado meet the ocean, the exchange is intense and the effects immediate. We turned into children, exploring the craggy coast, looking into secret crevices for crabs, sea stars and emerald green anemones.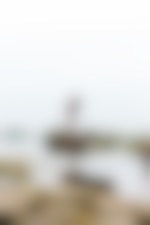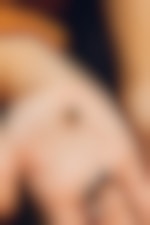 A city bus, full of industrious university students, departed from a stop near the campus, and we joined the hungry throng near lunch time, in search of Sabina's, a food truck turned brick and mortar restaurant, made famous by Anthony Bordain.
Amazing sea-food and local craft beer lived up to the hype in Sabina's decidedly low key tostadaria. However, a culinary adventure south of the border didn't feel complete without margarita's, so we set off to find what was rumored to be the original margarita at Hussong's, Ensenada's oldest bar.
The road to the cantina was loud and shoulder to shoulder with locals and tourists, shop owners and callers for every joint in town. Everyone had a special deal. Everyone had the cheapest drinks or the best dancing or the best pot or the best of whatever we wanted.
The atmosphere was electric and overwhelming and the refuge of Hussong's, a place of wood and peanut shells and grizzled mariachis, was exactly what we needed.
If the margaritas there were not the original, they sure as hell were good, and we sipped them lazily as pigeons bobbed around our feet, looking for stray legumes.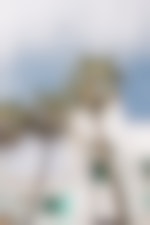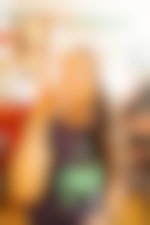 The next day, having seen enough of the city (we were mostly mountain folk after all) we enterprised to set forth on a hunt for beaches. A friend of the party had recommended Punta Cabras. Desolate was one descriptor, and that sounded perfect for the mood we were in.
Our personal vehicles were a real boon to us in provisioning a means of rambling wherever we damn well pleased. SUPs, spears, water and lunch were all loaded up and we took paved highways and sandy backroads to coves that looked perfect for pirates, mermaids and the making of our own myths.
We donned our Buffs and inflated Isle SUP inflatable SUP boards, in order to explore the rocks and sand and sea weed. The protection of our "undiscovered" coves provided ideal paddling, but the surf was up enough that was could still ride back to the beaches in style. Further north we found a wide sandy stretch of beach with great breaks. It was all ours, like some kind of 1960s surf-sploitation film come into being.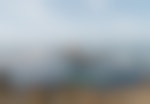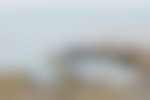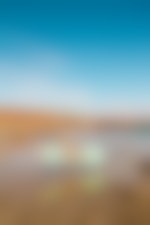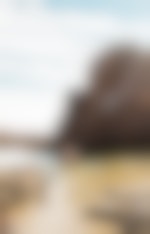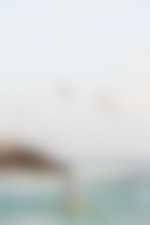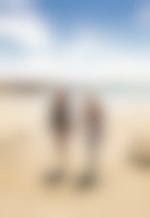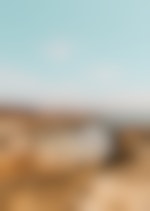 The sand in the waves made spear-fishing difficult near to shore, but the cold water was a welcoming nonetheless. We lazed about in the surf until the rumble of engines roused us. Two, big industrial trucks rolled onto the beach, and soon, boats could be seen approaching on the horizon.

"Shit, there goes the neighborhood," I figured, and approached the men who had just arrived to make sure everything was copacetic. After all, the beach WAS pretty abandoned, and we WERE the out-of-towners here.
The men I greeted explained they were fishing for clams, and explained that boats would be arriving soon to offload the day's catch. I asked if it was okay for us to be here.
"Tranquillo?"
"Tenga hombre?" was their reply, and as the boats sidled up in the surf the men on board handed us dozens of clams!
We paid them, despite their protests, and opened a couple right there on the beach.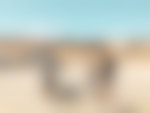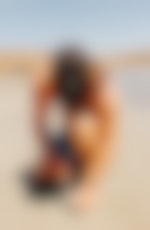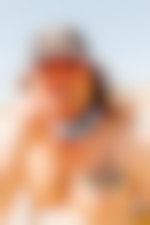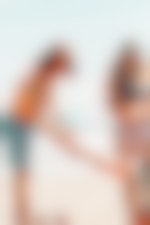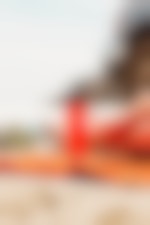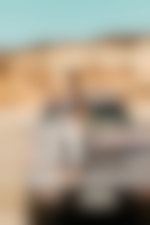 On our return trip to town, we visited "La Bufadora," more fun to say than to see, but it set us up for a perfect sunset with a couple of other tourists, some local dogs, and a man insisting the world was flat. We climbed back into our cars after missing the "green flash," and headed back to Ensenada, loaded down with fresh clams.
Back at the house, the whole crew worked together to create a clam ceviche feast. We danced and listened to loud music and dreaded the morning's departure.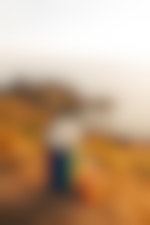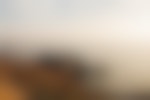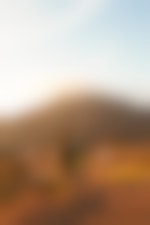 Three days wasn't close to enough time to explore even a mote of northern Mexico, especially not when coming from Colorado. If we lived in San Diego, a three-hour drive, then maybe—especially with enough of these little adventures strung together. Ensenada proved inviting, and the towns and beaches proximate were full of promise.
"We will be back," we promised and traded best wishes for the return route.
If you choose to set the compass south on your next ramble, consider angling west until you reach the Pacific, just south of the US border. Keep that baring for as long as you can afford. Things just get better the deeper in you go. Ensenada and Baja in general offer the perfect "intro to Mexico" for gringos in search of a multi-faceted adventure. When it comes to western sea-escapes, the California "below" is the best California of any of the California's I've ever found.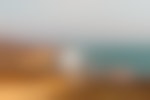 Words curtesy of Mike Loots, Photos by Holly Mandarich
You can binge all The Road to Baja photos here.

We want to acknowledge and thank the past, present, and future generations of all Native Nations and Indigenous Peoples whose ancestral lands we travel, explore, and play on. Always practice Leave No Trace ethics on your adventures and follow local regulations. Please explore responsibly!
Do you love the outdoors?
Yep, us too. That's why we send you the best local adventures, stories, and expert advice, right to your inbox.