The Top 20 U.S. Colleges For Outdoor Adventurers
Make adventure part of your education.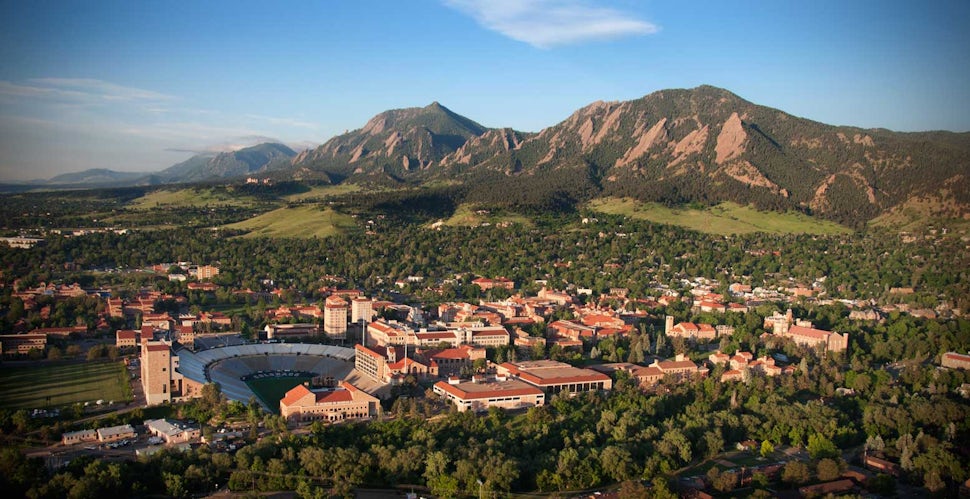 Do you dream of shredding powder, live for the challenge of climbing a tough pitch, or love taking risks navigating class III rapids? Or do you prefer basking in the sunshine, learning the natural history of your surroundings, hiking through pine tree forests, frolicking through wildflowers, or enjoying the serenity of canoeing on a lake? Whichever type of outdoor enthusiast you are, there are quite a few colleges and universities that cater to and encourage your urge to explore the outdoors. This top 20 list describes some of the country's best schools for prospective students interested in the outdoors. These schools are not only surrounded by breathtaking natural landscapes, but they also offer stellar programs that encourage outdoor adventure.
1. Appalachian State University in Boone, North Carolina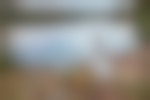 Camp and Paddle at Price Lake | Photo: Christin Healey
Located in the Blue Ridge Mountains, Appalachian State University is surrounded by nature's playground. Students at App State have a wealth of outdoor opportunity right at their fingertips, as some of the East Coast's best mountain biking, caving, climbing, and paddling are within an hour's drive from the ASU campus. App State's Outdoor Programs offers a range of activities, from backcountry cooking right on campus to 30-day international trips in places like New Zealand and Italy.
For students who wish to make outdoor education their career, App State provides three different recreation management concentrations: Outdoor Experiential Education, Recreation and Park Management, and Commercial Recreation and Tourism Management. For students who wish to pursue another career but are still interested in guiding outdoor education trips at App State or in the future, App State offers an Instructor Development Program, which includes Wilderness First Responder and epinephrine administration certifications. Students are also encouraged to volunteer with the Blue Ridge Parkway Corps to educate tourists about preserving the trails.
2. Berry College in Mount Berry, Georgia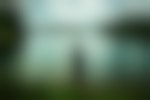 Swim at Red Top Mountain | Photo: Jeremy Cournyea
Berry College has one of the world's largest college campuses at roughly 27,000 acres at the foothills of the Appalachian Mountains. 16,000 of these acres include a Wildlife Management Area, where students can hike, bike, or horseback ride on over 40 miles of trails. And if the campus doesn't satisfy your inner explorer, the Little River Canyon National Preserve and the Talladega and Chattahoochee National Forests are not too far away.
Outdoor Recreation offers classes in mountain biking, rock climbing, whitewater sports, and cave leaderships. The Department of Recreation also encourages students to learn outdoor skills by providing workshops in knot tying, rope splicing, belay techniques, and orienteering, to name a few. If students want to try out their new skills or just have some fun, they can reserve a tent at Victory Lake Campground, which is managed by the Department of Recreation.
3. Boise State University in Boise, Idaho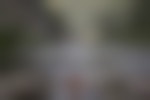 Camp at Rocky Canyon Hot Springs | Photo: Dusty Klein
Located in the city of trees and situated between Idaho's Rocky Mountains and the Great Basin deserts, Boise State has abundant outdoor opportunities. Some of the country's best mountain biking trails, three convergent rivers, and steeply pitched rock are located in Boise and the surrounding area.
Roughly 20 minutes from downtown Boise, winter sports-loving students can find some pretty deep powder. Students can travel to the Bogus Basin Ski Resort every Friday from the end of January to mid-March to night ski for only $25 per trip.
Aside from alpine and Nordic adventures, the Outdoor Program offers a variety of courses including rock climbing, backpacking, and rafting. The Outdoor Program offers an annual Season Pass for only $199, where students are able to attend one weekend trip each semester, one day trip each semester, one free scheduled night ski at Bogus Basin Ski Resort, and rental and trip discounts.
4. College of the Atlantic in Bar Harbor, Maine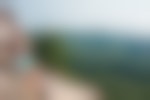 Hike the Beehive Trail, Acadia National Park | Photo: Austin Hodges
Although this college may seem small with less than 400 students, COA's community-focused-environment has a big impact on the natural world. All students enroll in the Human Ecology major and are encouraged to create their own curriculum within a set of loose guidelines. The guiding principle of this institution is to "remind us that we are part of a complex and interactive living world" and encourages students "to cross the boundaries of traditional disciplines and seek fresh combinations of ideas". COA students live and breathe sustainability principles, as the college was the first in the US to become carbon-neutral (in 2007 nonetheless!).
Wherever you are on COA's campus, you are only a few steps away from the Atlantic Ocean and a short walk from Acadia National Park. COA gives all incoming student an Acadia trail map to encourage students to explore their breathtaking backyard park. Summertime is filled with swimming, hiking, kayaking, sailing, and bicycling, and wintertime is all about ice skating, Nordic skiing, snowshoeing, and cozying up by the fire. You'll feel right at home with Bar Harbor townies, wearing their hiking boots year round.
5. Cornell University in Ithaca, New York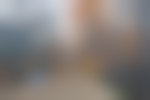 Hike the Six Mile Creek Natural Area | Photo: Brian Maley
This Ivy League school spans 2,300 acres in the heart of New York State's Finger Lakes region and is surrounded by a "gorges" landscape – numerous waterfalls, gorges, lakes, and hiking trails. All 21,900 students can turn to the campus's natural beauty to de-stress after a rigorous day of classes. During the spring and fall, students take a break from their studies to throw a frisbee on the Arts Quad, sunbathe on Libe Slope, take a romantic stroll around Beebe Lake, hike through Cascadilla Gorge, or (illegally) jump into the gorge at Second Dam.
For a little bit more adventure, turn to Cornell Outdoor Education (COE), one of the largest college-based outdoor programs in the country. COE provides first-year wilderness pre-orientation trips, teamwork training on the ropes course, two incredible indoor rock climbing walls, and over 130 physical education in backpacking, canoeing, caving, climbing (tree, rock, and ice), hiking, kayaking (sea and whitewater), leadership, mountain biking, skiing (cross-country and telemark), and more. Ithaca is within driving distance from the Catskills and Adirondack Mountains, where many weekend trips take place. COE is also home to the world-renowned Cornell Tree Climbing Institute (CTCI). CTCI offers recreational tree climbing courses locally in Ithaca, and also afar in the Sequoia National Park, the rainforests of Costa Rica, and Ranomafana National Park in Madagascar.
6. Green Mountain College in Poultney, Vermont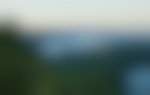 Camp on Mount St. Catherine | Photo: Tate Yoder
Green Mountain College (GMC) is situated between Vermont's Taconic and the Green Mountains. The college is situated on 155-acres, featuring an organic farm, hiking trails, and a swimming hole located on the Poultney River. Green Mountain Adventure Programming (GreenMAP) offers free ski/snowboard, rafting, canoeing, and rock climbing trips and outdoor yoga classes run by student staff. GreenMAP's rental shop rents basic gear to students for just $1 per day.
GMC is one of the "greenest" universities in the country, not only in the landscape's vibrant spring color but also in its sustainability practices. In 2011, GMC became the second college in the nation to reach carbon-neutrality.
All students are required to take the rigorous 37-credit Environmental Liberal Arts core sequence, where students learn about social and ecological sustainability. The college offers a variety of environmentally centered majors, including an incredible undergraduate degree in Wilderness and Outdoor Therapy, which teaches students how to counsel mental health patients in an outdoor setting.
7. Middlebury College in Middlebury, Vermont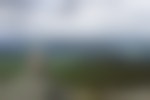 Hike to the Camel's Hump Summit | Photo: Shannon Kalahan
Middlebury is located between two great mountain ranges on the East Coast- Green Mountains and the Adirondacks. Additionally, students have the option to explore Chimney Point State Park, Branbury State Park, and other state parks within driving distance.
Middlebury also owns and operates 17 ski/snowboard trails and ample area for tree skiing in the Middlebury College Snow Bowl. During the annual Middlebury Winter Carnival, the country's oldest winter carnival, the College Snow Bowl hosts ski races.
The student-run Middlebury Mountain Club (MMC) also leads hiking, boating, rock climbing, and winter trips free of cost for Middlebury students.
8. Montana State University in Bozeman, Montana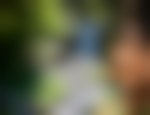 Summit Hyalite Peak | Photo: Seth Langbauer
Surrounded by five mountain ranges, forests, and wilderness lays Montana State University (MSU), home to 15,700 students and over 225 academic programs. Bridger, Tobacco Root, Big Belt, Gallatin and Madison Mountain Ranges surround Bozeman, and the Gallatin, Madison and Yellowstone Rivers are all within a half hour drive of campus.
In the summertime, enjoy your surroundings by floating on the Mackenzie River or seek the thrill of kayaking on the rapids of the Gallatin and Yellowstone rivers.
In the wintertime, ski/board at the Bridger Bowl and Big Sky resorts, which are both less than an hour away from Bozeman. You can even get out and Nordic ski on Bozeman's groomed public trail before class.
The MSU Outdoor Recreation Program is open throughout the year and hosts ice climbing, cross-country skiing, and whitewater rafting trips locally and to iconic parks such as Yellowstone (which is only 90 miles from campus), Grand Teton, and Glacier National Parks. Rock climbing and mountain biking break trips to places such as Moab, Utah are also offered.
MSU houses a fully equipped gear rental shop, where students and community members can rent ice climbing gear, cross-country skis, avalanche transceivers, and whitewater rafts.
With all of the snow in the surrounding mountain ranges in Big Sky Country, avalanche safety is key. MSU's outdoor program also offers three different courses in avalanche safety.
9. Northland College in Ashland, Wisconsin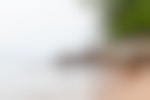 Camp on Stockton Island | Photo: Jess Curren
Northland College is located in northern Wisconsin near the largest freshwater lake in the world, Lake Superior, and the Chequamegon National Forest. Northland is in a prime location for hiking, kayaking, biking, skiing, fishing, and dog sledding. All first year students are required to participate in a 5-12 day Outdoor Orientation trip, such as backpacking on Isle Royale or Porcupine Mountains, sea kayaking in the Apostle Islands, and whitewater kayaking on the Wolf and Red Rivers.
Northland's location is perfect for outdoor adventurers, and the curriculum is even better for nature lovers. The curriculum blends environmental pursuits with liberal arts classes and experiential learning in a 4-4-1 term schedule. During the 4-month fall and winter terms, students take courses in the classroom, while the month-long spring term provides an opportunity for concentration through field experiences. All 500 students choose from one of three general education tracks: Natural Connections (environmental themes in literature, art, science and math); Growing Connections (sustainable agriculture); or Superior Connections. Prior to graduation, students on the Superior Connections track attend a one-month road-trip and paddling expedition around Lake Superior. This 1,800 miles trip includes stops at interpretive centers and historical sites, plus a four-day kayaking excursion along the Superior Highlands coast.
10. Sierra Nevada College in Incline Village, Nevada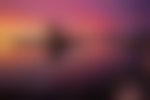 Photograph Bonsai Rock | Photo: Lisa Bao
Located right next to Lake Tahoe and the Sierra Nevada Mountains, Sierra Nevada College (SNC) offers two of the coolest major programs in the country – Outdoor Adventure Leadership (ODAL) and Ski Business and Resort Management. Similar to other colleges' outdoor education programs, most of ODAL students' class time is spent "navigating mountainous terrain, climbing granite walls, descending snowy slopes, and maneuvering through river gorges". But unlike most programs, ODAL students are required to use their outdoor leadership skills in the community, working with non-profits, building business plans, organizing events, developing curriculum, and teaching.
If a career in outdoor adventure is not your cup of tea, SNC hosts classes for students to learn to surf, climb, white water raft on class III rapids of the American River, paddle board on Lake Tahoe, mountain bike or canyoneer in the Tahoe Basin, and backpack through the Desolation Wilderness and Yosemite.
Not to mention, SNC is one of the best colleges in the US for people who live to ski and board. Diamond Peak is within minutes from campus, and 10 other major ski resorts are less than an hour away.
11. Stanford University in Stanford, California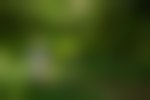 Mountain Bike Purisima Creek | Photo: Jake Young
One of the most prestigious schools on the west coast, Sanford has its own zip code and offers an enormous amount off outdoor education programs in the Silicon Valley. The entire campus is situated on 8,180 acres, 60% of which is undeveloped and remains open for land use and resource management academic opportunities. Many courses engage students in outdoor fieldwork right on campus. In the larger region lies the Redwood national forest to the north and Yosemite and Death Valley National Parks to the east.
The student-run club, Stanford Outdoors, offers courses in kayaking and birdwatching, rock climbing, and backpacking. During the winter, the Outdoor Program offers ski/board buses to Tahoe. For those akin to teaching, students in the Stanford Outdoor Outreach Program facilitate hiking, camping, backpacking, and rock climbing trips for high school students.
Incoming students are encouraged to take a 5-day pre-orientation wilderness or base-camping trip. Once you get on campus, you can even stay in the on-campus Outdoor House with other like-minded individuals itching to explore the outdoors.
12. University of Alaska in Fairbanks, Alaska
Snow Biking in Alaska's Arctic | Photo: Matt & Agnes Hage
This is the school to be for all of you snow lovers. Located a few hours away from the entrance to Denali National Park, the University of Alaska Fairbanks (UAF) offers all 9,870 students many recreational and academic programs that take advantage of the area's natural capital. The North Campus is surrounded by 1,100 acres of forest, which encourages students to cross-country ski at all times- on a Tuesday or between classes.
UAF Outdoor Adventures offers courses in mountaineering, ice climbing, dog mushing, ice fishing, glacier camping, and downhill skiing in the heart of the Last Fronteir. They also offer rafting, backpacking, canoeing and inflatable kayaking Wilderness Welcome trips in the summer for incoming first-year students.
Right on UAF's campus, students can climb rock or ice on their outdoor climbing wall at night and shred at the ski/snowboard Nanook Terrain Park during the day.
Oh, and make sure to watch the spectacular northern lights displays color the night sky in winter.
13. University of Arizona in Tucson, Arizona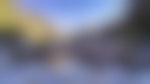 Hike the Sabino Canyon Trail | Photo: Molly Adshead
Pack up your sunglasses and floppy hats because UA's campus is bright! In this desert climate, the sun shines over 300 days annually. UA spans 380 acres in central Tucson and is bordered by Tucson Mountain Park, Saguaro National Park, and Santa Catalina Natural Area.
The Outdoor Adventures Program runs a number of trips -- sea kayaking, rock climbing, canyoneering, and moonlight hiking all around the area, including the Grand Canyon and Sedona Red Rocks. The Rec Center also offers weekly bouldering technique and climber fitness workshops on their outdoor bouldering wall. Students looking for a study break love to hike the 2.5-mile Sabino Canyon trail under a full moon.
14. University of California in Berkeley, California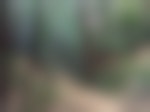 Hike the Redwood Regional Park Loop | Photo: Gaby Colletta
UC Berkeley's campus is covered in 800-acres (over 65% of campus) of undeveloped eco-preserve. Berkeley is an exciting town within the San Francisco Bay Area, full of numerous outdoor and cultural opportunities and sunshine over 70% of the year. Almost all of the 37,600 students at UC Berkeley have hiked to the "Big C", a giant yellow concrete "C" in the Berkeley Hills, to view the campus and the bay afar.
Berkeley's Cal Adventures provide trips backpacking through Yosemite and Big Sur, and sailing, paddle boarding, windsurfing, sea kayaking on the bay. Aside from the outdoor program, UC Berkeley has notable environmental and ecology programs, including one of the best forestry programs in the country.
The Center for Forestry at UC Berkeley manages the Whitaker Forest, a plot of land surrounding the Sequoia National Park. The Center for Forestry works with Cal Fire and Cornell University's Tree Climbing Institute to maintain a well-stocked giant sequoia seed bank. Along similar lines, the eight-week long Forestry Field Summer Camp provides an introduction to forest and wildland resource management.
15. University of California in San Diego, California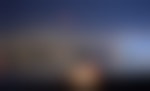 Bonfire at Fiesta Island | Photo: Melissa Minger
If you love watersports, University of California at San Diego (UCSD) is the place to be. UCSD houses the 24,000-square-foot Mission Bay Aquatic Center, one of the world's largest waterfront instructional facilities. Each year, over 30,000 participants learn wakeboarding, sailing, surfing, stand-up paddling, water skiing, rowing, kayaking, and windsurfing. The Aquatic Center also rents sailboats, surfboards, wakeboards, windsurfers, and rowing equipment to students and community members.
If you get "board" of the MBAC, Outback Adventures offers surfing trips up and down the California coastline.
But as for the educational programs, the Scripps Institution of Oceanography department at UCSD is one of the largest ocean, earth, and atmospheric science research centers in the world.
16. University of Colorado in Boulder, Colorado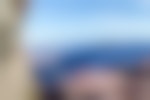 Hike Boulder's Skyline Traverse | Photo: Ian Glass
Amongst the Rocky Mountains, all 32,800 students at CU Boulder are true summer and winter outdoorspeople. The CU campus is located within walking distance from trailheads to the Flatirons and Flagstaff Mountain.
Incoming first-year students can participate in one of three trips, including CU Mountain Fest, where students horseback ride, inflatable kayak on the CO River, hike and rock climb. For all students, CU's Outdoor Program offers courses in fly-fishing, scuba diving, hiking and backpacking, rock climbing, canoeing, and white water kayaking. The program also offers teamwork training on high and low ropes courses and indoor rock climbing competitions in their 7,000+ square ft. climbing gym.
But for those who would rather plan their own trips, CU's Adventure Planning Center will assist students with menu plans, food purchases, map printing, and trip logistics. During the summer, students can inner tube down the center of the town on Boulder Creek. And of course, during the winter, CU students hit the slopes at any of Colorado's 21 ski resorts.
17. University of Oregon in Eugene, Oregon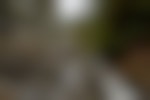 Soak in Terwilliger (Cougar) Hot Springs | Photo: Elliot Kramer
As one of the most bike friendly campuses in the country, UO allows students to rent a bike anywhere from 1 day to an entire term. The DIY Bike Maintenance Shop is complete with manuals, tools, and professional assistance to help you fix your bike for free. There also eight bike repair stations across campus, giving you no excuse to use any other kind of transportation.
The campus itself is an arboretum, and it is located close to the Pacific Ocean, Cascade Mountains, and the Willamette River. The 24,000 plus students don't just get out on the weekends; they hike, bike, and raft between classes. The UO Outdoor program takes full advantage of this landscape by offering surfing, rock climbing, and hiking trips. And if you don't see a trip you like, you can become a Trip Initiator and create your own!
18. University of Texas in Austin, Texas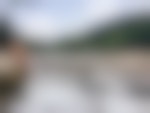 Swim at Sculpture Falls | Photo: Sarah Vaughn
UT's Division of Recreational Sports offers sport climbing, rock climbing, hiking, and cavern SUP day trips and sea kayaking and backpacking overnight trips in the Colorado Bend State Park and Matagorda Island Wilderness Management Area. UT also offers backpacking break trips through the Grand Canyon and Big Bend National Parks, canoeing down the Rio Grande, and service trips in the Gila Wilderness Area.
UT RecSports puts a huge emphasis on civic engagement. Outdoor oriented students can volunteer to provide outdoor recreation experiences for underserved children in the Austin community or join the Invasive Species Eradication (ISE) Team to remove invasive plants from the Austin Parks, San Marcos River, Grand Canyon National Park, and Texas Parks and Wildlife.
Austin's local favorite swimming spots are Lady Bird Lake, located on the Colorado River, the spring-fed waters of Barton Springs Pool, and the Barton Creek Greenbelt. Students also enjoy jogging on the Hike and Bike trail and climbing up Mount Bonnell to see the sunset. Despite this campus's central city location, there are still many ways to explore the beauty of the Texas Hill Country.
19. University of Utah in Salt Lake City, Utah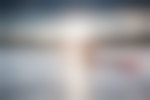 Kayak at Little Dell Reservoir | Photo: Lindsay Daniels
Located on the slopes of the Wasatch Mountains in the state with the "Greatest Snow on Earth" lies the University of Utah. Students at The U are crazy about boarding/skiing, and the Utah Transportation Authority makes it easy for students to hop on the ski bus to the four major ski areas in the region: Alta, Snowbird, Brighton, and Solitude.
The U's Outdoor Adventures houses the largest collegiate rental shop in the country and offers gear for all of Utah's notorious outdoor activities: skiing and boarding, rock climbing, and canyoneering. Students who want to learn new skills can take courses in rock climbing, river rafting, cross country skiing, backcountry skiing, splitboarding, snowshoeing, canyoneering, ice climbing taught by student volunteers. Prior to multi-pitch climbing outdoors in any number of Utah's national parks and forests, students can take indoor workshops at the Summit.
20. University of Washington in Seattle, Washington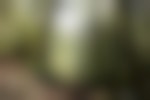 Hike to Poo Poo Point | Photo: Gemina Garland-Lewis
UW's prime location on Lake Washington encourages students to get out and paddle every day. Adventurous students can join the University Kayak Club and kayak on any number of the surrounding waterways from Lake Washington to the Puget Sound. And just across the Puget Sound lies Bainbridge Island, where students can mountain bike around the island or climb the Douglas firs. If that doesn't strike your fancy, Mount Si and Mount Rainier are only a short ride away.
UWild Adventures offers instructional classes in rock climbing, mountaineering, white water and sea kayaking, backpacking, mountain biking, cycle touring, and backcountry skiing/snowboarding throughout the Pacific Northwest. The Gear Garage Rental Center and the Waterfront Activities Center rent a large selection of outdoor equipment, including canoes and rowboats, to students. The WAC also allows students to store their non-motorized watercrafts for a small fee.
The campus also houses three climbing facilities- Crags Climbing Center (one of the largest climbing facilities on a university campus), Husky Rock, and the Climbery.
Cover photo: University of Colorado, Boulder
Don't see your favorite adventure on The Outbound? Show us by creating an adventure.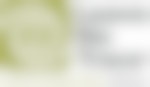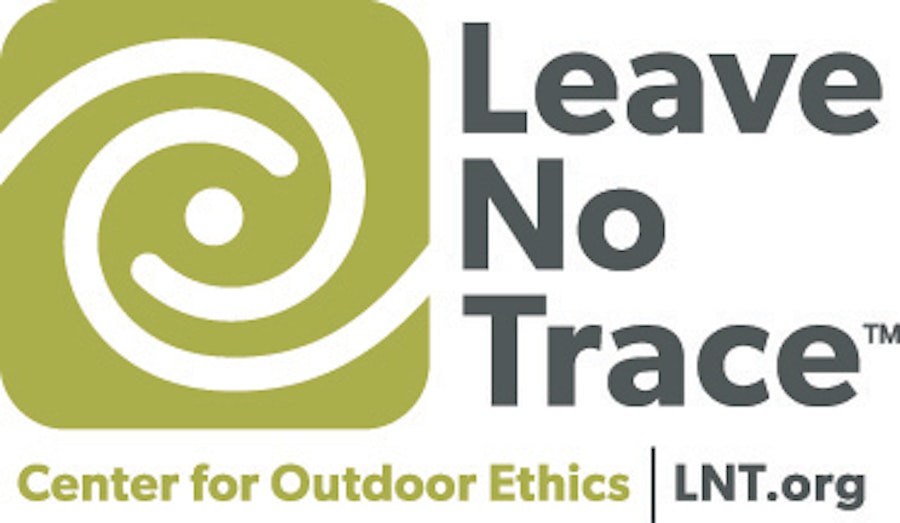 Please respect the places you find on The Outbound.
Always practice Leave No Trace ethics on your adventures. Be aware of local regulations and don't damage these amazing places for the sake of a photograph. Learn More
We want to acknowledge and thank the past, present, and future generations of all Native Nations and Indigenous Peoples whose ancestral lands we travel, explore, and play on. Always practice Leave No Trace ethics on your adventures and follow local regulations. Please explore responsibly!
Do you love the outdoors?
Yep, us too. That's why we send you the best local adventures, stories, and expert advice, right to your inbox.