Sabino Canyon Trailhead - Search Nearby - Added by Molly Adshead
Magnificent views of rock formations, saguaros, and desert vegetation. Ascends from 2,800 ft to 3,300 ft (500' gain). Distance: 7.6 there and back. Duration: day hike.
This popular trail is a paved road that crosses 9 stone bridges over Sabino Creek. The creek itself is pretty dry most of the year, but after a rain it's a wonderful place to cool off and escape from the merciless desert heat. Hikers, cyclists and equestrians alike share and enjoy the trail. There's also a shuttle that will take you to the top and back for a small fee. The trail is lined with picnic areas and bathrooms and is family friendly.
The best time of day to hike this trail; the earlier the better. Avoiding the midday sun will make your experience all the more enjoyable. I also recommend you explore the little side trails and the creek to really delve into what the canyon has to offer. Just be wary of cacti and the little critters.
The fee to enter the national park is per person; $10 for adults and $4 for children (This is only if you park in the designated parking area).
Tags
Photography
Hiking
Bathrooms
Easy Parking
Family Friendly
River
Nearby Adventures
5 Miles Round Trip - 917 ft gain
5.84 Miles Round Trip - 1500 ft gain
0 Miles Round Trip - 0 ft gain

Run it!
This is a great spot for some hill training with amazing scenery. Running is tough the way out but coming back you have to hill to help propel those tired legs. Just make sure to stay in control as to not hurt your knees on the way down. I did this a few times in June before the sun crested the canyon ridges and had shade for all but the last 3/4 of a mile. Cheers

Go in the spring
Gorgeous views of the desert and the hike to pools is a total reward!

Excellent!
This is the perfect thing to do with friends! The pools on the sides of the path are amazing spots to hang out. I recommend TONS of sunscreen!
Free yourself in Tucson!
Calling all travelers, the free thinker and the free at heart. Discover a place where you can explore without boundaries.
Our natural landscape draws visitors outdoors where there is plenty of room to roam.
A bit off the beaten path, Tucson's unique attractions and accommodations beckon you to discover and explore and our arts and culture scene makes Tucson a place that's authentic and comfortable.
Savor the unapologetic passion for food that inspires Tucson's cuisine, or come as you are and experience our vibrant nightlife.
An oasis from the unoriginal and pretentious, Tucson is a place that you want to be. Let Tucson inspire the free spirit in you.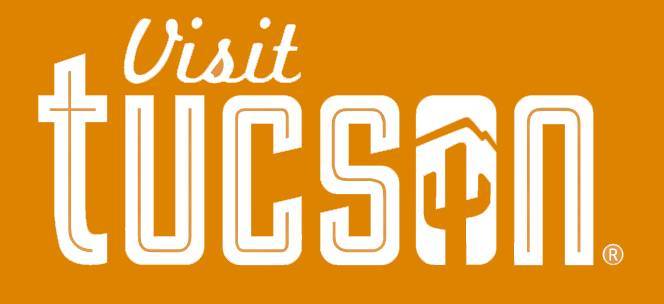 Visit Tucson