Hiking and Photographing Kanarra Falls: about 2 miles there, 2 miles back.
Here's just about everything you need to know about getting to Kanarra Falls and photographing it! If you don't feel like reading or navigating, I also offer workshops and guided tours throughout the Southwest - find my info below! 
Getting there
Kanarra Falls is just off the I-15. If you are coming from the south, Vegas/St. George area take exit 42 and turn onto 144/Old 91, continue for about 4.5 miles and turn right onto 100 North. If you are coming from the north near Salt Lake/Cedar City, take Exit 51 Kanarraville/Hamilton Fort and drive south on old US 91 into town. Take a left onto 100 North. 
Once you turn onto 100 North the speed limit is 10 MPH make sure you drive slow! Continue straight and the parking area will be ahead on the left. There is a paved parking area as well as additional overflow parking. The parking fee is $10 CASH ONLY at a self-pay station. Put the receipt on your dash, or you will be ticketed/towed!
What to take?
1.) Camera
2.) Lens - The canyons are pretty narrow so I would recommend wide angle lenses. I took my 14-24mm and 24-70mm and they worked out great!
3.) A sturdy tripod! This is an absolute must, the water can be flowing pretty good depending on the time of year and the canyons are mostly in the shade except for about an hour around noon. So you'll want those long exposures!
4.) A dry lens cloth
5.) Plastic bag for your trash! Remember any hike you ever go on be sure to pack out whatever you went in with. This means if you hike in with a pack of cigarettes and you just can't wait to get back to your car to smoke...put the cigarette out and take the butt with you! I'm saying this because people were rude enough to stick them in cracks along the canyon wall. Be respectful people, don't be that person! 
6.) Good Footwear - I'd recommend a good pair of sandals that strap around the back and cover your toes. Your feet will get wet on this hike! If you plan to hike to the top of the waterfall your clothes will also get wet.
7.) Water! - It's a slow moving stream so I wouldn't recommend drinking the water from the river unless you have a purification system.
The Hike!
It is a slot canyon so most importantly keep an eye on the weather! Storms in neighboring cities sometimes even counties can cause flash floods to tear through these canyons! 
From the parking lot, follow any of the trails up the hill. When you get to the dirt/gravel road take a left and follow the road up the hill until you come to a couple big water tanks. At the tanks, follow the road to the right and keep following the path until you cross over the river twice! At this point you'll notice a few different options. I believe all the paths lead to the same area but if you're ever in doubt, just take whichever one is closest to the river or just walk through the river it rarely gets more than ankle deep. There will be some points of the hike you don't have any other option but to walk through the water, when you get to that point continue along the river until you reach your first slot canyon pictured below.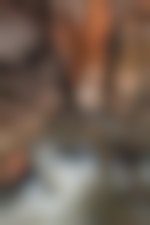 Once you reach this entrance it's not much further! Continue walking through the river and into the slot canyons. There's plenty of photo ops throughout here! Look for patterns and striations in the rocks from the flood waters.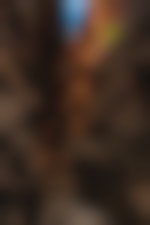 If the river is low enough there is a small cutout just before the falls that is a good place to set your bag down, change lenses or whatever you may need to do while staying dry. Just around the corner you'll see Kanarra Falls! (Pictured Below) Depending on the flow of the water this waterfall can put off some spray so have a dry lens cloth available.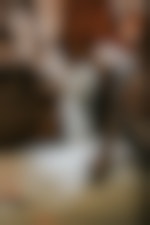 Photographing the falls
Because of the growing popularity on Instagram it has become extremely popular! I hiked here on a Sunday afternoon around 1pm and had to wait almost 45 minutes to an hour to get a break in the crowd of people trying to climb the ladder. Eventually we just had to hold off the crowd to get the shot because I could no longer feel my feet from the frigid water :) 
Be courteous you are not the only person that hiked to see these falls! Walk around with the camera and find the composition you want, take sample pictures to figure out your settings and get your camera on the tripod ready to go before you ask anyone to hold on so you can take a photo. Get your photo and head on up the ladder for another beautiful scene (pictured below)!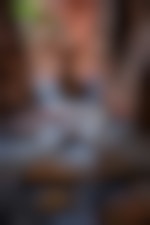 If you want to continue further along the trail you'll have to climb up the waterfall on the right pictured above. Because of time restraints I wasn't able to do it on this trip but looks like I'll be going back and writing a part 2 ;)
Cheers!
Ross Kyker
www.rosskykerphoto.com or http://www.instagram.com/rosskykerphoto 
Published: June 7, 2017

September 2015 I made the decision to walk away from my career in Marketing to pursue my dreams. I sold most of my belongings, bought a motorhome, married my best friend and here we are today traveling across America ...
Follow
Please respect the places you find on The Outbound.
Always practice Leave No Trace ethics on your adventures. Be aware of local regulations and don't damage these amazing places for the sake of a photograph.

Exploring the Best of Moab in One Winter Weekend
Moab, Utah
This winter my buddy and I decided to spend a weekend hiking and doing landscape photography around Moab, Utah.

Everything You Need to Know about Hiking Yosemite's Half Dome
Yosemite, California
It might be the most recognized rock formation on Earth and it's the logo of one of the biggest outdoor brands on earth.