Elevation Gain
984.3 Feet
No hiking boots? No problem! This hike is for everyone, hikable in (nearly) all conditions and close to the town centre, but don't underestimate the view at the top!
The lower trailhead is only a short walk from Downtown Banff. Head east on Wolf street and up St. Julien Road and you will see the trailhead shortly after passing Wolverine street.
There is also a upper trailhead on Tunnel Mountain Drive across from the carpark and viewpoint. Although this is closed to vehicles in winter.
This trail is popular for all ages and abilities, with a well-maintained path throughout the hike as it leads up the mountain. Due to the popularity of this hike, it's usually accessible in the winter months as well, as the constant traffic keeps the snow on the path compacted. Although it can get icy!
You will be rewarded throughout the hike with spectacular 360 views of the surrounding National Park. Don't forget to pack a picnic lunch and a thermos to sit back and enjoy the view at the top!
Always practice Leave No Trace ethics on your adventures and follow local regulations.

Extra Fun In The Winter
Since this hike is so close to town and is relatively easy and short with amazing views, Tunnel Mountain is the most popular hike in Banff. I hiked it in the winter which was nice because it was cold and the trail was a little icy. That deterred the huge crowds and I got to enjoy the fantastic views of the valleys and towering snow covered peaks. If you hike it in the winter bring some micro spikes, so you don't fall on your bum. Worth it!
Canada's Wild Is Calling!
You don't have to go far to feel a million miles away. Banff and Lake Louise are a short flight from anywhere in North America. And once you're here, you'll see why this perfect combination of raw wilderness and pure luxury is truly special. Located in Canada's first National Park, it's home to Banff Sunshine, Lake Louise and Mt. Norquay, the three world-class ski resorts included in your SkiBig3 ticket.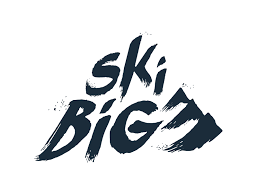 https://www.skibig3.com/