Season
Spring, Summer, Autumn
One of the best multi pitch trad routes in the Rockies! This rock face contains several unique fossils- hence the name of the climb.
6 Pitches
5.6-5.8 Climbing
Sustained climbing for the grade. You follow up 2 right facing corners with some face climbing.I really enjoyed this route and found it worth the long approach.
Approach requires a few hours of consistent elevation gain and fair bit of scrambling. If you don't know where you are going it is very easy to get lost on this approach. Traveling eastbound on the TransCanada Park at the viewpoint over vermillion lakes, cross the road and fence. Follow the animal trails under the power lines.
Always practice Leave No Trace ethics on your adventures and follow local regulations.
Canada's Wild Is Calling!
You don't have to go far to feel a million miles away. Banff and Lake Louise are a short flight from anywhere in North America. And once you're here, you'll see why this perfect combination of raw wilderness and pure luxury is truly special. Located in Canada's first National Park, it's home to Banff Sunshine, Lake Louise and Mt. Norquay, the three world-class ski resorts included in your SkiBig3 ticket.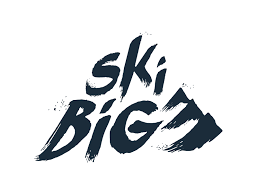 https://www.skibig3.com/