930 Catalina Highway - Search Nearby - Added by Josiah Roe
Easy access to Mt Lemmon's most iconic pinnacle with excellent beginner routes and breathtaking views of Tucson and the Sonoran Desert.
Hitchcock Pinnacle on Mount Lemmon may be the most recognizable landmark in the Santa Catalina Mountains due to its prominence over Catalina Highway and Windy Point. Ample parking is available as are bathrooms.
The Pinnacle itself features several trad, sport, and top rope routes including a series of anchors and chains at the top. The most common route is the direct route on the North Face aka "Panic Room" due to the overhang. The routes are great for beginners and those new to the Santa Catalinas, and Rocks & Ropes in Tucson can provide excellent guides and gear.
To get there take the East Catalina Highway northeast out of Tucson. It will eventually turn into Mount Lemmon Highway as it ascends into the mountains. Windy Point Lookout is impossible to miss, as is the Pinnacle to the right overlooking the point. From the parking lot a small use trail leads up through the bushes behind the Pinnacle.
Even though Hitchcock Pinnacle is at 7,000' it can be very hot in the summer months so be sure to bring plenty of water and sunscreen.
Tags
Rock Climbing
Photography
Bathrooms
Dog Friendly
Easy Parking
Groups
Scenic
Wildflowers
Wildlife
Nearby Adventures
0 Miles Round Trip - 0 ft gain
3.2 Miles Round Trip - 800 ft gain
5 Miles Round Trip - 2000 ft gain
5 Miles Round Trip - 917 ft gain
Free yourself in Tucson!
Calling all travelers, the free thinker and the free at heart. Discover a place where you can explore without boundaries.
Our natural landscape draws visitors outdoors where there is plenty of room to roam.
A bit off the beaten path, Tucson's unique attractions and accommodations beckon you to discover and explore and our arts and culture scene makes Tucson a place that's authentic and comfortable.
Savor the unapologetic passion for food that inspires Tucson's cuisine, or come as you are and experience our vibrant nightlife.
An oasis from the unoriginal and pretentious, Tucson is a place that you want to be. Let Tucson inspire the free spirit in you.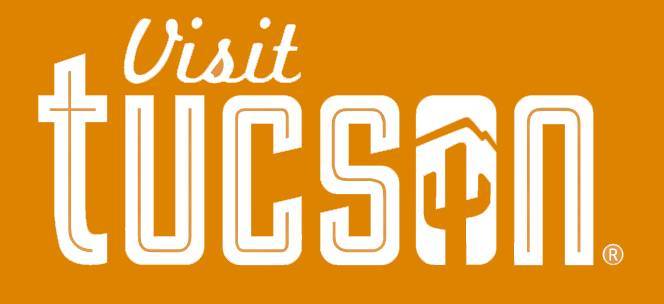 Visit Tucson