Elephant Arch - Search Nearby - Added by Derek Mathewson
This is more of an "off the road photo opt" than a hike, but the arch is still worth seeing and photographing. A true hidden gem in the Hewitt Canyon, with very little to no traffic.
...For this very short stroll to Elephant Arch, I'd like to clarify that it's more of a sightseeing and/or photo opportunity trip than a hiking trip. It's so close that it can be seen from the side of the road. So just forewarning! Nonetheless, if you love natural wonders then it's a landmark you'll be sure to appreciate! From the 60 freeway going East, you'll take a left onto N Queen Valley Rd for 2 miles, then a slight right onto a dirt road called E Hewitt Station. You'll stay on this for another 2+ miles, then you'll make a left continuing onto Hewitt Station Rd. The drive from here is a pretty bumpy/rocky 5 miles, but if you have a 4x4 or high clearance vehicle, you'll be fine. I have an Z71 03 Tahoe and made it without any problems.
Once you arrive, pull over to the side of the road and make your way to the arch. There's no official trail, but considering it's so close, you can follow the slightly beaten footpath, or you can make your own. The slope is covered in rocks and cacti, so make sure to be safe when doing so. As always, keep a look out for snakes, Tarantulas and scorpions. When you make your way to Elephant Arch, find a cool spot to relax, take some photos and enjoy the views that the Superstition Mountains has to offer.
When you're done, head back the same way you came. Note: There's really no reason to bring your dog here. Unless you want to carry him to the flatter portion of the arch, where there is relatively less cacti, I'd probably recommend not bringing him on this trip. Other than that, dress cool, stay hydrated and respect that land. Leave it as is so we can all enjoy it for years to come. Happy adventures! 
Tags
Chillin
Photography
Yoga
Hiking
Scenic
Wildflowers
Wildlife
Details
0.4 Miles
250 ft elevation gain
Out-and-Back Trail
Free yourself in Tucson!
Calling all travelers, the free thinker and the free at heart. Discover a place where you can explore without boundaries.
Our natural landscape draws visitors outdoors where there is plenty of room to roam.
A bit off the beaten path, Tucson's unique attractions and accommodations beckon you to discover and explore and our arts and culture scene makes Tucson a place that's authentic and comfortable.
Savor the unapologetic passion for food that inspires Tucson's cuisine, or come as you are and experience our vibrant nightlife.
An oasis from the unoriginal and pretentious, Tucson is a place that you want to be. Let Tucson inspire the free spirit in you.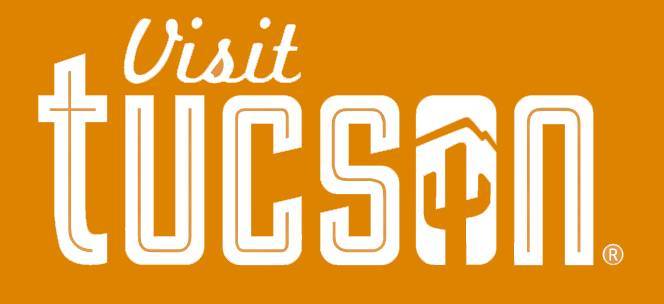 Visit Tucson