Peralta Trailhead - Search Nearby - Added by Breanne McNitt
Hike and camp in the beautiful Superstition Wilderness.
From the Peralta Trailhead, start hiking on Bluff Springs Trail.  This trail will wind over a few hills past incredible views, and then take you down into a wash.
In the wash you will intersect with the Terrapin Trail.  Turn left onto the Terrapin Trail, and it will take you out of the wash and past views of Weaver's Needle.  This trail goes up and down a few hills, and after 3 miles you will reach the base of Black Top Mesa and the intersection with the Dutchman Trail.  Now you will be staying on Dutchman trail for a while and past several other trail junctions.
You will soon enter La Barge Canyon which is filled with perfect camp sites for the night.  Chose a pre-established site with a fire ring, and set up your tent on a flat, dirt area.
In the morning, pack up camp and continue on Dutchman Trail.  You will cross the creek/ river a few times and stay on Dutchman trail as it intersects with Peter's Trail and Red Tanks Trail.  After winding around several hills, you will finally come to the intersection with Bluff Springs Trail.  Continue straight onto Bluff Springs Trail.
Follow this trail for the rest of the hike.  You will quickly meet back up with the section you had hike on the previous day, and from here there is a bit of uphill and downhill until you see the parking lot-- then it's all downhill to the cars. 
Tags
Chillin
Photography
Backpacking
Hiking
Bathrooms
Dog Friendly
Easy Parking
Groups
River
Scenic
Waterfall
Wildflowers
Details
15 Miles
600 ft elevation gain
Loop Trail
Nearby Adventures
6 Miles Round Trip - 500 ft gain
13 Miles Round Trip - 3000 ft gain
8.1 Miles Round Trip - 2153 ft gain

Hiking the Bluff
This was a great trip. It manages to be uphill both ways. We did not see a single other person during our trip which was wonderful. Came across a rattlesnake on the trail (almost stepped on it). Best to do trip in cooler weather as it is mostly through the desert with little reprieve from the sun. Also don't count on a fire as there is not much stuff to burn.
Free yourself in Tucson!
Calling all travelers, the free thinker and the free at heart. Discover a place where you can explore without boundaries.
Our natural landscape draws visitors outdoors where there is plenty of room to roam.
A bit off the beaten path, Tucson's unique attractions and accommodations beckon you to discover and explore and our arts and culture scene makes Tucson a place that's authentic and comfortable.
Savor the unapologetic passion for food that inspires Tucson's cuisine, or come as you are and experience our vibrant nightlife.
An oasis from the unoriginal and pretentious, Tucson is a place that you want to be. Let Tucson inspire the free spirit in you.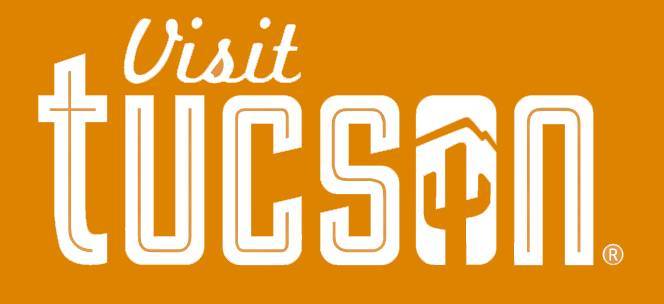 Visit Tucson