Robbers Roost Trailhead - Search Nearby - Added by Aaron Maltby
This short but sweet Arizona hike offers spectacular view of Sedona's red rock. You can camp out or just enjoy a nice picnic with a view!
The hike begins on the eastern side of the parking area. It is only a half mile hike but the views are amazing. Hike through the beautiful Sedona landscape of red rock and juniper before finding your way to this breathtaking cliff side view! Feel free to explore more of the mountain and find other ruins and viewpoints or just relax in a secluded cave with amazing views of Sedona's red rock.
Tags
Chillin
Camping
Photography
Hiking
Romantic
Scenic
Wildlife
Details
1 Miles
80 ft elevation gain
Out-and-Back Trail
Nearby Adventures
6 Miles Round Trip - 2000 ft gain
1.5 Miles Round Trip - 330 ft gain
1.4 Miles Round Trip - 400 ft gain
1.6 Miles Round Trip - 492 ft gain

Easy Trail, Consider Camping
This was a very easy trail. You take a very long road back to where the trail starts, but if you don't have an all-terrain vehicle, you will need to walk about a mile to the trailhead. It is very, very bumpy so just leave your car at the dirt lot and you will be all right. The trail itself to the destination is quite easy and absolutely worth it. I hope to go back very soon and camp.
Party on at the Roost
On my first visit to the roost 15 years ago, I found a small tin box. Inside was a small bag a weed and a note to enjoy! I didn't partake but left a Cliff bar for those that may have gotten the munchies, lol.

Amazing Short Trails
This trail is mainly accessible by driving to the trailhead along a longer dirt road. It is well worth the views, and you will not be disappointed. Recently, I actually made it to the Roost and stayed overnight in the cave. Waking up to the Sunrise was a once in a lifetime view. The hike is short, but you can mess around taking in the views all over the rock, and I suggest checking out many different views!
Free yourself in Tucson!
Calling all travelers, the free thinker and the free at heart. Discover a place where you can explore without boundaries.
Our natural landscape draws visitors outdoors where there is plenty of room to roam.
A bit off the beaten path, Tucson's unique attractions and accommodations beckon you to discover and explore and our arts and culture scene makes Tucson a place that's authentic and comfortable.
Savor the unapologetic passion for food that inspires Tucson's cuisine, or come as you are and experience our vibrant nightlife.
An oasis from the unoriginal and pretentious, Tucson is a place that you want to be. Let Tucson inspire the free spirit in you.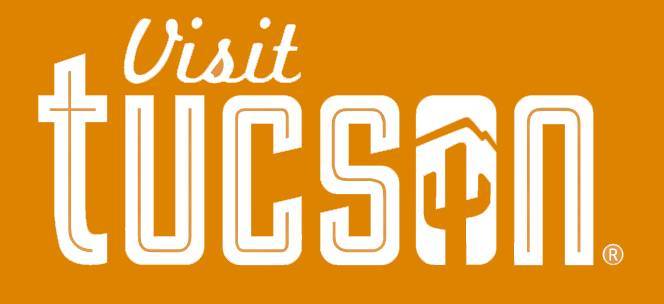 Visit Tucson