Cockscomb, Sedona Arizona - Search Nearby - Added by John Maurizi
The Cockcombs is a red rock formation with several distinct spires lined in a row giving the appearance of the head of a rooster. The top offers great views especially at sunset. 
This is a wonderful less traveled trail that is fairly easy hiking, at least until you reach the base of the Cockscomb. It does not have much shade. I recommend hiking this trail late afternoon into sunset as the trail weaves between Doe Mountain and the Cockscomb on the west side. The setting sun lights up the sandstone walls on these two mountains for some amazing colors. Signs and guide books list the mileage as 3.3 miles out and back but this trail is easily linked with the Aerie Trail for a loop hike. Not many hike the Cockscomb Trail as an out and back, unless you are like me and just go for the sunset.  The trail does not ascend to the top, only passes by with the Cockscomb on the right.  There is a social marked by a cairn that you can take the steep hike up.  It is not far and you only need to gain 300 feet.
This trail and others in the immediate area are popular with mountain bikers as well. Another reason why this is best to hike in the late afternoon. Most mountain bike rentals need to be back to the shop by late afternoon.
Tags
Photography
Hiking
Scenic
Wildflowers
Details
1.5 Miles
330 ft elevation gain
Out-and-Back Trail
Nearby Adventures
6 Miles Round Trip - 2000 ft gain
1.4 Miles Round Trip - 400 ft gain
1.6 Miles Round Trip - 492 ft gain
2.2 Miles Round Trip - 150 ft gain
Free yourself in Tucson!
Calling all travelers, the free thinker and the free at heart. Discover a place where you can explore without boundaries.
Our natural landscape draws visitors outdoors where there is plenty of room to roam.
A bit off the beaten path, Tucson's unique attractions and accommodations beckon you to discover and explore and our arts and culture scene makes Tucson a place that's authentic and comfortable.
Savor the unapologetic passion for food that inspires Tucson's cuisine, or come as you are and experience our vibrant nightlife.
An oasis from the unoriginal and pretentious, Tucson is a place that you want to be. Let Tucson inspire the free spirit in you.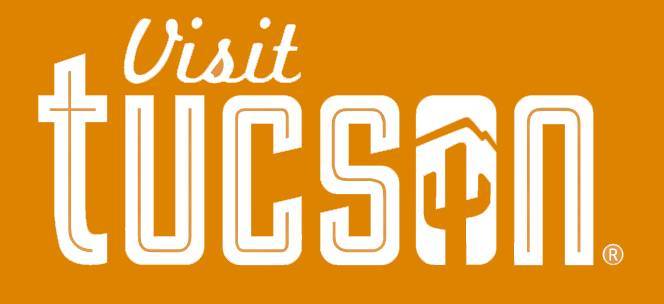 Visit Tucson