Javelina Rock, Saguaro East National Park - Search Nearby - Added by Chema Domenech
This amazing hike leads you through a Saguaro cactus forest to an iconic rock formation. Climb to the top of huge rocks to catch the sunset at one of the best places in Saguaro National Park.
Drive through the gate of Saguaro National Park and continue straight onto Cactus Forest Drive. The 8 Mile loop takes you around to Javelina Rock parking area. Take time to enjoy this drive, it offers great views of the park and opportunities to spot coyotes and other wildlife.
About 7 miles into your drive you will begin ascending along a hill. Just after the top, you will see the Javelina Rock formation on your right. There is a parking area close to the rocks. There is a Javelina picnic area, but you want to park by the rocks and not at the picnic area.
After you park, continue down the paved road on foot for 1 mile to the Cactus Forest trail head. Turn right onto the Cactus Forest Trail. This is your trail for the next few hours. The trail runs north for 2.5 miles to the north part of the Cactus Forest Drive. There are few trails and dry creek beds along the way that you can explore. Do not worry about getting lost here; you are in the middle of a big loop so you will end up by the road if do you take one of the side trails.
This trail is easy with almost no altitude gain. This is classic desert scenery with thousands of Saguaro cacti along the way. Every cactus is unique and you will not get tired of looking at all the odd shapes, who knows, you might even find your twin cactus.
Once you reach the road it is time to head back to catch the sunset. It may be the same way back, but I assure you will find things that were hidden on your way in. As the sun begins to set, the cacti cast super cool shadows on the landscape.
Back at Javelina Rock start making your way to the top of the rocks. You will not need any ropes but be careful on your way up. There are a few huge rocks around that offer great places to sit and watch the sun disappear below the horizon. If you want solitude you will find it, but people are really friendly if you want to sit by them and share the view. The park closes shortly after sunset when the ranger makes his last rounds. You can usually stay until around twilight before they ask you to head out.
Tags
Photography
Hiking
Easy Parking
Family Friendly
Forest
Picnic Area
Scenic
Wildlife
Details
7 Miles
400 ft elevation gain
Out-and-Back Trail
Nearby Adventures
8 Miles Round Trip - 550 ft gain
1.6 Miles Round Trip - 100 ft gain
0 Miles Round Trip - 0 ft gain
5 Miles Round Trip - 917 ft gain

Short-cut to the trailhead?
If memory serves me correctly, you take a right turn immediately after going through the ranger's booth, and drive approximately 1.5 miles to the Javelina rock T.H.
Free yourself in Tucson!
Calling all travelers, the free thinker and the free at heart. Discover a place where you can explore without boundaries.
Our natural landscape draws visitors outdoors where there is plenty of room to roam.
A bit off the beaten path, Tucson's unique attractions and accommodations beckon you to discover and explore and our arts and culture scene makes Tucson a place that's authentic and comfortable.
Savor the unapologetic passion for food that inspires Tucson's cuisine, or come as you are and experience our vibrant nightlife.
An oasis from the unoriginal and pretentious, Tucson is a place that you want to be. Let Tucson inspire the free spirit in you.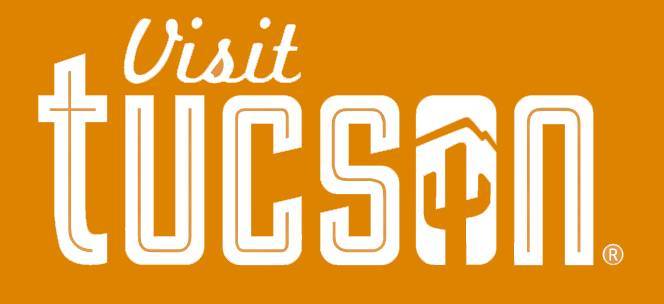 Visit Tucson