3693 South Old Spanish Trail - Search Nearby - Added by Edward Webb
Found in Saguaro National Park's East Rincon Mountain District, this eight-mile loop can be seen via two or four wheels. It's a great introduction to the desert environment found in both the east and west districts of Saguaro National Park.
Saguaro National Park is split into two different "districts" found east and west of Tucson. In the East-Rincon Mountain District you can find over 130 miles of hiking trails. However, for folks who don't have much time in the park, are with friends and family who aren't hikers, or are literally just driving through, the Cactus Forest Loop is the perfect activity.
Note: The visitor's center is outside the fee entrance station for the park. If you wish to drive or cycle the loop, you'll need to pay a park entrance fee. Or better yet, bring your America The Beautiful Annual Park Pass!
There are multiple stops along the loop to get out, read about the desert ecology, and to take photographs. The loop is a beautiful scenic introduction to Saguaro National Park and should be on everyone's to-do list if visiting the Rincon Mountain District.
Bonus: there are also two picnic areas along the loop. Bring a meal to share with the family!
On my visit to Saguaro National Park I also witnessed quite a few cyclists taking on the loop. There are a couple sections that have pretty steep hills if you're not a full time cyclist, so bring lots of water. However it would a great activity for a family.
And since everyone should become a Junior Ranger, you can also take this time to pick up a Junior Ranger booklet while you're at the visitor's center. You'll find several answers for the activities along the Desert Ecology Trail found on the north end of the loop. 
Make sure you're out of the loop before the fee station closes for the day. I heard a Park Ranger tell someone they needed to be out or they would be locked in the park for the night! 
Tags
Cycling
Chillin
Photography
Yoga
Hiking
Bathrooms
Dog Friendly
Easy Parking
Family Friendly
Groups
Handicap Accessible
Picnic Area
Romantic
Scenic
Wildflowers
Wildlife
Details
8 Miles
550 ft elevation gain
Loop Trail
Nearby Adventures
7 Miles Round Trip - 400 ft gain
1.6 Miles Round Trip - 100 ft gain
5 Miles Round Trip - 917 ft gain
5.84 Miles Round Trip - 1500 ft gain

A Favorite in Tucson
Love this drive! It's a great short loop of you have guests around or you're looking for a bit of outdoors time passing through (close to the airport). Go at sunrise or sunset for the best opp. to spot wildlife - antelope ground squirrel are THE cutest.
Free yourself in Tucson!
Calling all travelers, the free thinker and the free at heart. Discover a place where you can explore without boundaries.
Our natural landscape draws visitors outdoors where there is plenty of room to roam.
A bit off the beaten path, Tucson's unique attractions and accommodations beckon you to discover and explore and our arts and culture scene makes Tucson a place that's authentic and comfortable.
Savor the unapologetic passion for food that inspires Tucson's cuisine, or come as you are and experience our vibrant nightlife.
An oasis from the unoriginal and pretentious, Tucson is a place that you want to be. Let Tucson inspire the free spirit in you.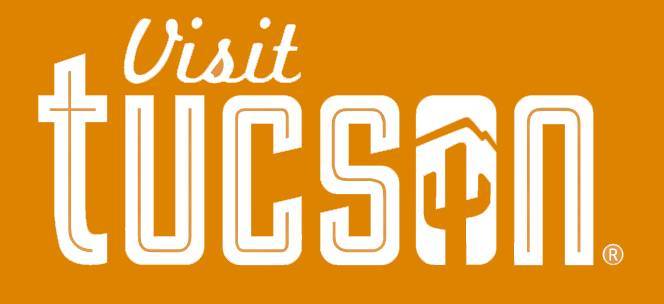 Visit Tucson