Boynton Canyon, Sedona - Search Nearby - Added by John Maurizi
A beautiful box canyon hike. Varied red rock formations and forest of Juniper. A very easy hike any time of year. 
This is my favorite trail in all of Sedona. The trail head is at the end of Boynton Canyon rd near the entrance of Enchanted Spa and Resort. The trail goes along the property of Enchanted Spa for about 1 mile. This is the rockiest part of the trail as you pass by a large cliff.
Soon after leaving the view of the spa, the trail becomes flat and sandy. A pleasure for hiking and very easy. The path is surrounded by red rock cliffs and very beautiful, especially as the sun sets. However, I prefer to hike this
trail early in the morning. No one is on the trail and the peacefulness is amazing. As you continue down the trail, the path winds into a beautiful forest.
Eventually after a little more than 3 miles you reach the end which is a box canyon. Return the way you came for more views of the red rock through the forest.  Boynton Canyon is believe by some to have an "energy" about it, and I do have a warm and calm when I hike this in the evening.
Note, you need a Red Rocks Pass to park here.  There is a kiosk at the trailhead or you can pick one up at the Ranger Station in Oak Creak. 

Tags
Photography
Hiking
Scenic
Details
6 Miles
Out-and-Back Trail
Nearby Adventures
1.6 Miles Round Trip - 492 ft gain
2.2 Miles Round Trip - 150 ft gain
1.4 Miles Round Trip - 400 ft gain
4.8 Miles Round Trip - 500 ft gain

Beautiful winter hike
Dusting of snow made it a bit tricky (slick) at the end, but well worth the effort to get to the end of the canyon. Beautiful hike!

Canyon Of Beautiful Rocks
Moderate and gentle slope that surrounds you with red rocks and beautiful flora. Search the upper canyon walls for Native American ruins Take plenty of water
Free yourself in Tucson!
Calling all travelers, the free thinker and the free at heart. Discover a place where you can explore without boundaries.
Our natural landscape draws visitors outdoors where there is plenty of room to roam.
A bit off the beaten path, Tucson's unique attractions and accommodations beckon you to discover and explore and our arts and culture scene makes Tucson a place that's authentic and comfortable.
Savor the unapologetic passion for food that inspires Tucson's cuisine, or come as you are and experience our vibrant nightlife.
An oasis from the unoriginal and pretentious, Tucson is a place that you want to be. Let Tucson inspire the free spirit in you.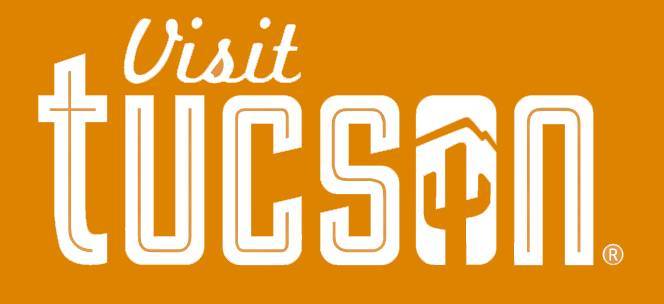 Visit Tucson