Bell Rock Trail - Search Nearby - Added by Will Cebron
An easy two hour hike that winds through the beautiful red rocks of Sedona. Stunning views of Courthouse Butte and Bell Rock.
While most people stop to hike the Bell Rock Trail, you can get away from the congestion and madness by tackling the nearby Courthouse Butte trail. This moderate hike is 4.5 miles roundtrip over relatively flat ground on a well maintained trail.
To get to the trailhead, park in the Courthouse Vista Parking Lot which is about ~5 miles south of Sedona on 179. Parking is pretty limited so make sure to get here early. Once you've parked, start out hiking Bell Rock Pathway for a half mile before it meets the Courthouse Butte loop trail (you'll see signs directing you). If you're hiking clockwise, you will turn right onto Courthouse Butte loop from Bell Rock Pathway.
Halfway through your hike, you'll come across Spaceship Rock which sits in the shadow of Courthouse Butte. Feel free to climb up to the top of this formation and enjoy views across the valley. There's also a rock at the top that acts as a bench if you'd like to enjoy a snack.
The loop will end back at Bell Rock Pathway where it's a short walk back to your car. Looking at all the hikers and bikers on Bell Rock Pathway, you'll be thankful you took the time to venture off the main road to find solitude and beauty on the Courthouse Butte trail.
Tags
Hiking
Family Friendly
Scenic
Details
4.5 Miles
Loop Trail
Nearby Adventures
1.1 Miles Round Trip - 150 ft gain
8 Miles Round Trip - 480 ft gain
2.2 Miles Round Trip - 300 ft gain
Beautiful Loop
Gorgeous loop through the red rocks. Plus, it's a nice escape from the crowds at Bell Rock! Parking lot is small and crowded, you may need to be patient to shark a spot.
Free yourself in Tucson!
Calling all travelers, the free thinker and the free at heart. Discover a place where you can explore without boundaries.
Our natural landscape draws visitors outdoors where there is plenty of room to roam.
A bit off the beaten path, Tucson's unique attractions and accommodations beckon you to discover and explore and our arts and culture scene makes Tucson a place that's authentic and comfortable.
Savor the unapologetic passion for food that inspires Tucson's cuisine, or come as you are and experience our vibrant nightlife.
An oasis from the unoriginal and pretentious, Tucson is a place that you want to be. Let Tucson inspire the free spirit in you.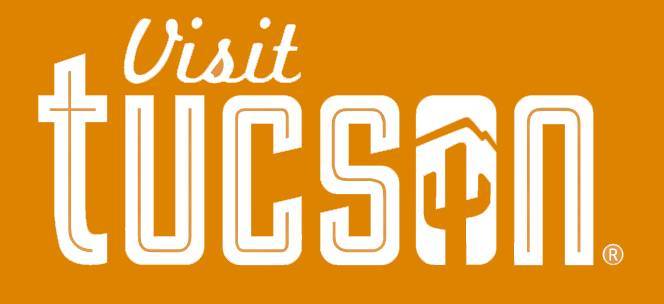 Visit Tucson