Barnhardt Trail - Search Nearby - Added by emma harries
This is a challenging 8-10 mile hike (depending on how far in you go) leading to a few waterfalls. The Barnhardt trail is hidden off the side of the 87 and feels extremely secluded.
To get to the trailhead, use the turnoff of highway 87 labeled Barnhardt trail (has a marked sign coming from both Payson and Phoenix). Barnhardt road is just over 4 miles and is unpaved. The road can be driven on by lower clearance cars because the terrain is not too rocky. Once at the trailhead the trail is very easy to follow. Right from the beginning you will gain elevation, the trail has many switchbacks then gradually gets steeper and steeper. About 4 miles in, a small waterfall can be heard from the trail. The small waterfall is accessible though not visible due to large canyon walls. Throughout the hike there are many shady spots under trees, unique rock formations and stunning views. Some parts have steep cliffs. This hike is not recommended for younger kids. The lush greenery and pretty flowers in the spring are beautiful to see. Though the trail being in the transition zone of the Mazatzal Wilderness in Tonto National Forest you will see cactus and desert like plants in some areas and ponderosa pines in others. Trail can be done in about 3-5 hours or more depending on speed and fitness.
Tags
Fitness
Camping
Backpacking
Hiking
Dog Friendly
Easy Parking
Scenic
Waterfall
Wildflowers
Wildlife
Details
8 Miles
1912 ft elevation gain
Out-and-Back Trail
Nearby Adventures
1.8 Miles Round Trip - 300 ft gain
1.8 Miles Round Trip - 105 ft gain
4 Miles Round Trip - 1116 ft gain

Mountain trails
This is hike is beautiful! I would start earlier in the day so you can go all the way! There are even waterfalls and three different paths you can take to hike up the mountain!
Beautiful but lots of other hikers.
This trail was an awesome escape from the Phoenix heat, but I wish so many people hadn't had the same idea as me. Luckily we got their early enough that we only passed lots of hikers on our way back down. And we saw a gopher snake cross the trail too!
Free yourself in Tucson!
Calling all travelers, the free thinker and the free at heart. Discover a place where you can explore without boundaries.
Our natural landscape draws visitors outdoors where there is plenty of room to roam.
A bit off the beaten path, Tucson's unique attractions and accommodations beckon you to discover and explore and our arts and culture scene makes Tucson a place that's authentic and comfortable.
Savor the unapologetic passion for food that inspires Tucson's cuisine, or come as you are and experience our vibrant nightlife.
An oasis from the unoriginal and pretentious, Tucson is a place that you want to be. Let Tucson inspire the free spirit in you.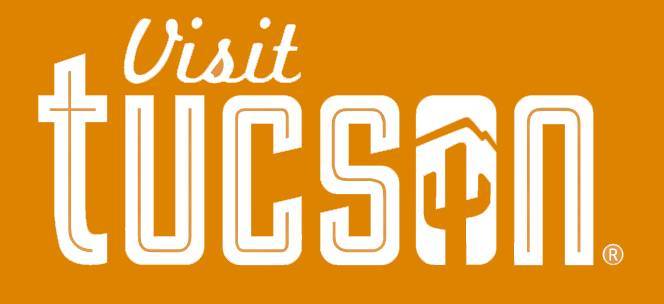 Visit Tucson