Sabino Canyon Trailhead - Search Nearby - Added by Lacie Griego
This is a 4 mile hike up a canyon along a stream, leading to a series of waterfalls cascading through the granite wall of the canyon.
Starting at the Sabino Canyon Recreation Area parking lot you'll take the dirt trail to the right following signs for Bear Canyon/Seven Falls. After about a half mile you'll come to the paved tram road. You'll turn right and follow the paved tram road 1.3 miles where it ends at a restroom and water faucet. This is your last chance to fill up water bottles and take care of business. From here you can either take the Bear Canyon Trail through the desert or just follow the dirt road - both will get you where you need to go. If you took the dirt road you'll join up with the Bear Canyon Trail shortly and follow it into Bear Canyon.
You'll cross the creek 7 times as you hike about 2 miles farther into the canyon - all of the crossings are marked on both sides. The crossings can be difficult after a rain when the water is higher as there are no bridges, just rocks, to step on. If you don't have the best balance you'll probably end up with wet feet. After the last creek crossing the trail switchbacks up a few times; it is well worn and clearly marked.
You'll see the waterfalls cascading down on the left side of the canyon. Bear Canyon Trail continues but you'll want to take the side trail on the left down to the falls to explore. The water is usually running from October to May. There are several pools for swimming - the bottom one is large and shallow with a sandy beach. It is possible to climb to the upper pools, just be careful as the granite can be very slippery. Be careful if you visit during monsoon season (July-August) as people have been stranded overnight due to flash flooding.
Tags
Chillin
Photography
Swimming
Hiking
Easy Parking
Family Friendly
Romantic
Scenic
Waterfall
Wildflowers
Wildlife
Swimming Hole
Details
7.8 Miles
650 ft elevation gain
Out-and-Back Trail
Nearby Adventures
5 Miles Round Trip - 917 ft gain
5.84 Miles Round Trip - 1500 ft gain

Great Quick Trip!
This hike is great for the whole family. The hike is mild, but bring plenty of water in the hotter months. I will typically hike up, have lunch at the falls and hike down to the last tram stop in about 2.5 hours.
Free yourself in Tucson!
Calling all travelers, the free thinker and the free at heart. Discover a place where you can explore without boundaries.
Our natural landscape draws visitors outdoors where there is plenty of room to roam.
A bit off the beaten path, Tucson's unique attractions and accommodations beckon you to discover and explore and our arts and culture scene makes Tucson a place that's authentic and comfortable.
Savor the unapologetic passion for food that inspires Tucson's cuisine, or come as you are and experience our vibrant nightlife.
An oasis from the unoriginal and pretentious, Tucson is a place that you want to be. Let Tucson inspire the free spirit in you.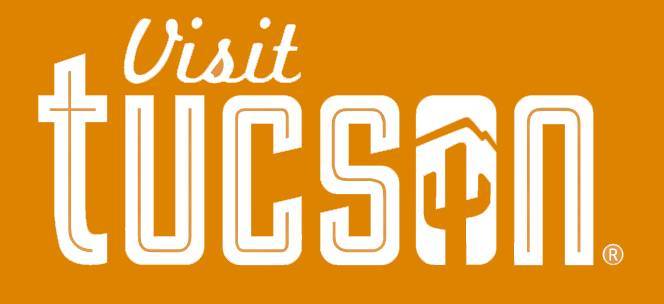 Visit Tucson