Oak Creek - Search Nearby - Added by wendy wernet
A Beautiful canyon, rich in color. There are Several places to have a picnic on a rock, bask in the sun, or hide in the shade.
This is one of the most beautiful hikes in Sedona, Arizona. It is a fairly easy hike, although it is 6 miles roundtrip. A lot of families come here, and children love to play in the water. There are various stream crossings, but for most of them, you should be able to keep dry.
The canyon walls are majestic and vivid in color, and you'll twist and turn your way through the canyon. Fall would be a great time to go, with the aspen changing color.
If you plan on backpacking, you'll go an additional 1.5 miles downstream, where there is supposedly a campground. It is also possible to continue another 11 miles after the end of the marked 3 mile trail to reach a forest road, but you'll be wading through water and boulder hopping.
Getting there: Take 89A, either south from Flagstaff, or north from Sedona. This is a paid parking spot, and you'll have to be patient, because the parking lot fills up quickly, and it is controlled by a booth attendant. It is worth the wait.
Tags
Photography
Backpacking
Hiking
Bathrooms
Dog Friendly
Family Friendly
River
Scenic
Details
6 Miles
340 ft elevation gain
Out-and-Back Trail
Nearby Adventures
1.6 Miles Round Trip - 800 ft gain

Amazing
Just beautiful several people but not crowded. Where the mountain meets the red rocks

Perfect Fall Hike!
Lovely hike in October with all of the changing colors! Lots of people but totally worth it. Lots of cars parked in the parking lot so either wait in line until people return from the hike to their cars to gain access to the lot, or park on the side of the highway.

Favorite Friendly Arizona Hike
This is my favorite hike to take Arizona visitors on. The West Fork Trail is absolutely beautiful, and it's very fun to cross back and forth over the creek. Bring a hammock, bring lunch, and bring the family. It's more than a hike; it's a discovery. There are beautiful fall colors that last into the winter, and gorgeous spring flowers that last into the summer. Though it is a popular hike, it's long enough that it's usually not very crowded- especially the farther you go. Something I would note that hasn't been shared: I love hiking this trail in the fall and winter! However, it becomes extremely cold compared to the rest of the canyon. Bring extra warm layers. (And if you're coming from Sedona, stop at the Indian Garden Cafe! It's my favorite restaurant in AZ! Healthy and delicious lunch and desserts with an adventurous atmosphere! They also have food for the go to take along on the hike!)
Free yourself in Tucson!
Calling all travelers, the free thinker and the free at heart. Discover a place where you can explore without boundaries.
Our natural landscape draws visitors outdoors where there is plenty of room to roam.
A bit off the beaten path, Tucson's unique attractions and accommodations beckon you to discover and explore and our arts and culture scene makes Tucson a place that's authentic and comfortable.
Savor the unapologetic passion for food that inspires Tucson's cuisine, or come as you are and experience our vibrant nightlife.
An oasis from the unoriginal and pretentious, Tucson is a place that you want to be. Let Tucson inspire the free spirit in you.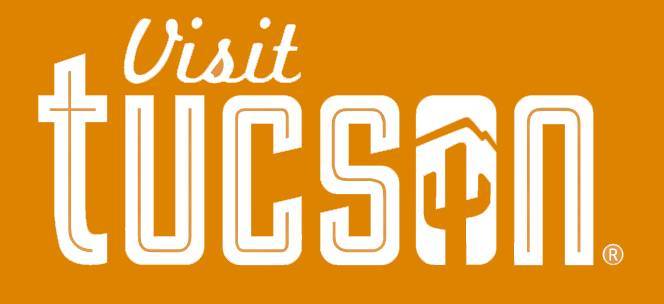 Visit Tucson