34.981529,-111.791838 - Search Nearby - Added by Holly Mandarich
Free camping overlooking Sedona from the outskirts of Flagstaff
This campsite is definitely out there. You'll take a dirt road into what seems to be a thick forest.
Tell your GPS to put you on Woody Mountain Road in Flagstaff, AZ. Once you are on this road set your speedometer and follow this road for about 23 miles. Do not make any turns off of this road, there will be lots of off-shoots and places that look enticing, but if your goal is to camp on the edge, stay linear. Once you hit the 23 mile marker, you will see the trees break on your right hand side, from here this is what we call the "Edge of the World" pull off at any designated site and enjoy!
I lived in Flagstaff for three years, and this spot used to be a secret, but it has become more and more well known. On weekdays you'll have no problem finding a spot, but if you're planning to hit this on the weekend, the earlier the better! It takes about 45 minutes to reach the sites from the pavement.
The best part is it's free and the views are unreal!
Also there isn't any cell service here untill you reach the edge, so come prepared! Lastly, I'd say you'd want a 4x4 to get out here.
Tags
Chillin
Camping
Photography
Dog Friendly
Easy Parking
Forest
Scenic
Wildlife
Nearby Adventures
6 Miles Round Trip - 340 ft gain
WORTH THE DRIVE!!
I was worried to try and go because I drive an Accord but we made it!! We tracked 23.7 miles once we got on the trail. Some parts are bumpy but as long as you take it slow you can definitely make it. We got there at 4pm on a Friday and lucky got "the spot" and soon after a total of 6 cars came up to our spot to ask if we were staying so I definitely recommend leaving early. We made a tall fire pit because the wind is very strong and it makes it hard to light a fire. Bring lots of wood because there isn't a lot of branches laying around to use. Great way to celebrate my 20th birthday!!
Best camp view ever
Our car tracked at about 26 miles on 231 before we found the "break in the trees". Boy was is worth the minor bumpy roads! It gets better later down the road with gravel and we had a corolla! Took an hour and 1/2 going slow. You pass a bunch of cattle guards, but just keep going! The road will get more into the wild looking and get narrower as you get closer to "the spot". We got lucky and no one was there having the best free camping spot of my life! Thanks a bunch. Spent my 30th very happy! Bonus: the have a swing
Free yourself in Tucson!
Calling all travelers, the free thinker and the free at heart. Discover a place where you can explore without boundaries.
Our natural landscape draws visitors outdoors where there is plenty of room to roam.
A bit off the beaten path, Tucson's unique attractions and accommodations beckon you to discover and explore and our arts and culture scene makes Tucson a place that's authentic and comfortable.
Savor the unapologetic passion for food that inspires Tucson's cuisine, or come as you are and experience our vibrant nightlife.
An oasis from the unoriginal and pretentious, Tucson is a place that you want to be. Let Tucson inspire the free spirit in you.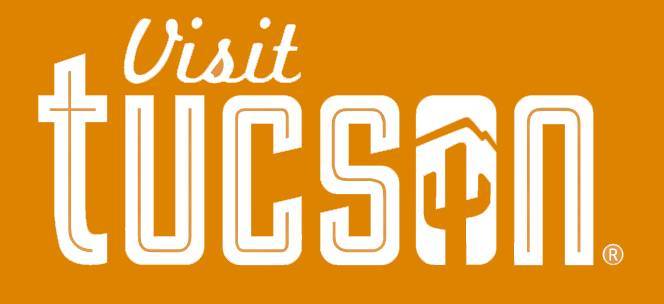 Visit Tucson