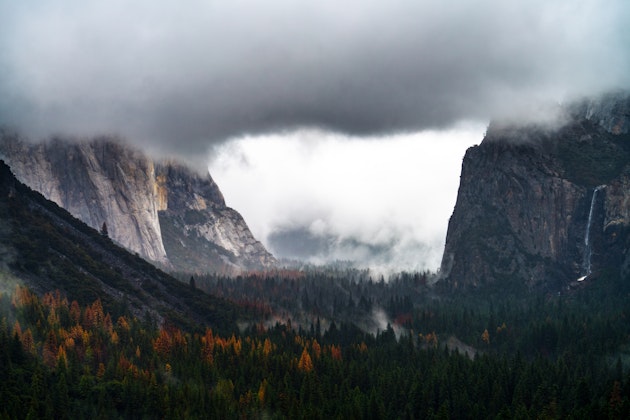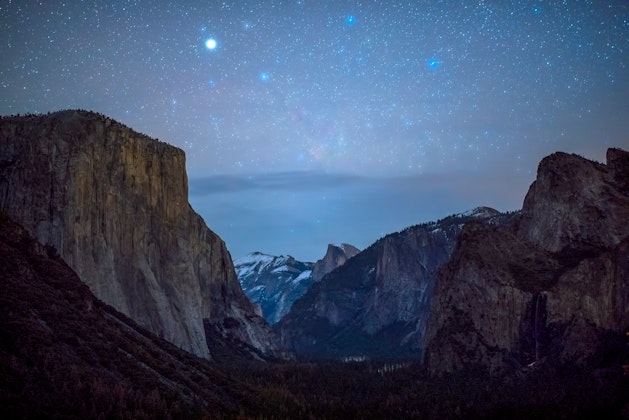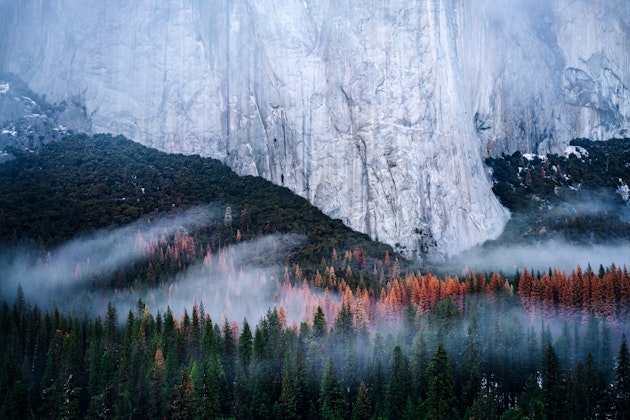 Added by Andy Best
Tunnel view is a quick drive from the valley. There is parking on both sides of the road, so get be sure to have your camera ready to go.
Tunnel View sets you up for an iconic view of some of the major highlights of the Yosemite valley including Bridal Veil Falls, El Capitan and Half Dome in the distance. To access the viewpoint, from Northside Dr., turn right onto Wawona Rd. You'll continue on Wawona Rd. up until you see you parking areas on both sides of the road and a tunnel right in front of you. Depending on availability, choose either side of the parking area. You can also circle back around and park just prior to either parking lot on the side of the road.
This area can get pretty crowded during the summer months, so get there early so you have time to set up and pick your spot.
Pack List
Camera
Tripod
Desired Lenses
Features:
Easy Parking
Family Friendly
Scenic
Waterfall
Wildlife
Are we missing something?
Suggest an edit

Scenic but crowded
Recommend getting off the beaten path to really get a feel for Yosemite. Hike up the Pohono Trail or find another route that will give you some scenic views without the clamouring tourists and noisy cars. Get out there and enjoy!
Hike to Artist Point
This is a world famous view and for good reason. If you want to dodge the crowds and tour buses, try hiking up to artist point for an awesome view!
Awe Stricken
My first visit to Yosemite was this July and we headed toward Glacier Point first along the drive when we reached this view I was in "awe"! A bit crowded so we did choose to hike up to Artist Point with an equally amazing and private view!
A Valley must-see
Even if you've been to Yosemite many times, this view will never get old. Really puts the whole valley into perspective, especially if you've been sight-seeing on the valley floor all day. The best time for photography will be towards the end of the day, but if you're not looking for a money shot, come at any time!
Gorgeous Views, Arrive Early for Sunset
Tunnel View has one of the most iconic views in the park. It can get crowded at times, but during the day people are often coming and going frequently enough that you won't have to wait long for a nice vantage point (really, all the vantage points from here are great). However, if you are planning on watching sunset here arrive early! Photographers start staking out their spots an hour (or more!) before sunset and won't be leaving until after the show is over!
Superb spot for winter night photography of the valley.
Iconic, but NOT where Ansel Adams took that picture
The always crowded, always beautiful vista of Yosemite Valley. Photography-wise, definitely try and be here for sunrise when there are less people around. PRO TIP: The iconic "Clearing Winter Storm" shot by Ansel Adams was actually shot from Artist Point (a couple hundred feet above Tunnel View). The trailhead starts on the hill just behind the parking lot, and after a short hike, you're likely to have that view all to yourself!
Great place for sunrise - often pretty crowded.

Neat view, very accesible and can be kinda crowded. It can be a little windy up there, bring a jacket! Also, if you like to draw / paint, you can park in the lot, and walk to the wall surrouding it (facing the valley) and work up there for hours. On full moon nights you'll see a number of photographers that set up for long shots here too.
Stunning view of the valley! Even though it can get a little crowded, you should be able to find your spot to take it in. There's parking on the right side of the street as you head up the hill, before you hit the parking lot. I'd recommend taking one of those as the lost fills up quick.

Time it for a moonrise in the middle of the valley!

No matter how many times or ways you see the valley, this is breath-taking!
More Adventures Nearby

Hike the Shadow of the Giants Trail
Yosemite / Shadow of the Giants Trail
The Shadow of the Giants National Recreation trail is an amazing 1.1 mile self-guided hike through the heart of Nelder Grove.

Hike the North Dome Loop via Yosemite Falls Trail
Yosemite / Yosemite Falls/Columbia Rock Trailhead
One of the most challenging and rewarding hikes on the northern rim of Yosemite Valley. This is an alternative to the often crowded Mist, Panorama or 4-Mile Trails.